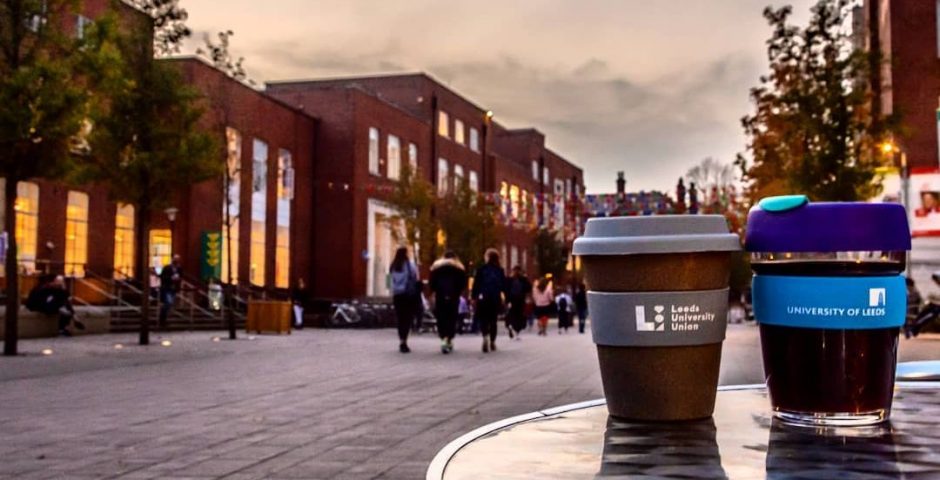 Leeds Uni is pledging to become single-use plastic free by 2023
They are challenging you to do the same
| UPDATED
Leeds Uni and Leeds Union are planning to become single-use plastic free by 2023.
The "Single Out: 2023PlasticFree" campaign has pledged to reduce the amount of single-use plastic across campus. They will map our plastic use, identify the challenging areas and start phasing it out.
By 2020, the catering and office spaces will be single-use plastic-free . However, for labs and other services they will be developing alternatives for disposable plastic apparatus by 2023.
University Chancellor and Director of the British Antarctic Survey, Professor Dame Jane Francis, says: "I think this commitment will inspire lots of people to think about how the University – as an institution that leads the way on sustainability – can make a difference."
Leeds Uni has already saved more than 100,000 disposable cups through KeepCups, which offer a free hot drink and 20p off all other purchases. That's right, you can save the planet and your bank balance at the same time.
Chris Morris, Union Affairs officer at LUU, says: "Students have often been ahead of the national agenda, with freshers' week plastic bag free and ensuring we have biodegradable alternatives in the Union – this pledge is another step where the University community can lead the way."
While reducing our plastic footprint, the university will also be researching ways to produce the "next generation of biodegradable bioplastics – plastics derived from renewable biomass that will break down quickly and safely once disposed."