We asked Leeds students what they REALLY think of Halloween
There's a big split between freshers and final years
Pumpkin carving, trick or treating, scary films or a massive night out -you'll probably be doing something for Halloween.
But is Halloween at uni as good as it's made out to be? We asked Leeds students around campus what they really think…
James Alsop, 19, International Relations, fresher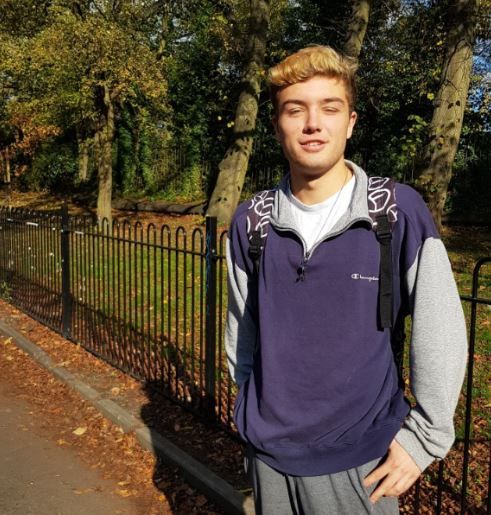 People don't actually celebrate Halloween here, it's just another excuse to go out and get completely twisted and end up looking like a monster at the end of the night.
Amelia Lloyd, 19, Theatre and Performance, second year
I love Halloween and horror films and the whole thing. There's a lot of pressure to find an outfit that stands out instead of just doing cat ears. But I do drama so I like dressing up and just going for it a bit. I'm thinking of going as Madonna this year.
Hugo Lyons, 22, SEM, Final Year and Lucy Ring, 22, Psychology, final year
Hugo: It feels like Halloween hasn't really been a thing this year, it's crept us on us.
Lucy: And we're old and we don't want to dress up. I really can't be bothered.
Hugo: I actually quite like dressing up. Two years ago I went as a cyclops and painted myself green. I'm sure freshers have a great time anyway. I'm always keen for pumpkin carving, big advocate of that.
Lucy: And trick-or-treating. Is that even still a thing?
Scott Mckinney, 19, Biology with Enterprise, second year
I'm not a huge fan of Halloween, I'm not going to lie. I think it's a bit overrated and I'm not really the type of person to enjoy dressing up.
Lloyd Jones, 19, French and Middle Eastern Studies, fresher
The nights out are awesome and I'm looking forward to my first Halloween at uni. I'm thinking of going as Forrest Gump when he's running across America. I need to source some bits but hopefully it's gonna happen.
Rosa Collins, 21, English Literature, final year
Halloween is a bit ridiculous at my age. As a fourth year, mid-week is not the time to go out and dressing up is just a very long process. I sound like a really old lady…I do enjoy a bev and a bit of silliness sometimes.
Chester Murch, 18, Chemical Engineering, fresher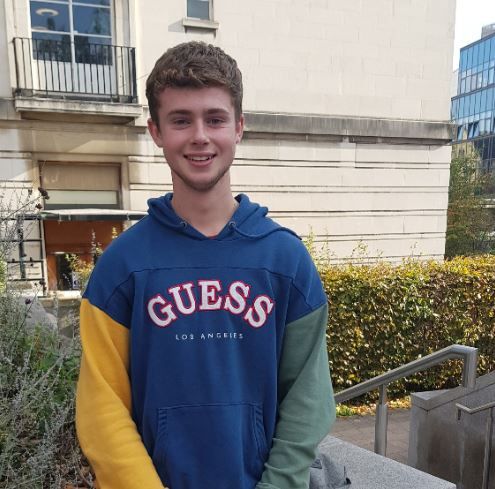 It's fun, spooky and a good night out. It's my first Halloween in Leeds, I'm going Church and dressing up as a prisoner. I'm not going all out but I would say I'm putting in a medium amount of effort into my outfit.
Carla de Goede, 23, Food Science and Nutrition, final year
Halloween is overpriced and a bit too extra, everyone just gets way too excited. Dressing up isn't for me either, by the time you get to final year you're just a bit like… nahh can't really do that anymore. But it's good for freshers.
Sophie Roberts, 22, History and Spanish, final year
It's my birthday the day after Halloween so I never get a birthday night out, I just have to go out for Halloween with everyone else. I like getting to dress up, but then I'm hungover for my birthday so it's really sad.
Rich Harrison, 18, Chemical Engineering, fresher
If I were at home I'd be trick-or-treating. Halloween is class, like, it's exciting and spooky. I'm going Triple Cooked at Church and it's gonna be well good. I might do skeleton face paint and wear black. I'm just gonna get some girl to do it, you know what I mean? They're good with makeup.