Which degree would your favourite Love Islander be studying?
Time to spill the tea on their degrees.
It is fair to say that the Love Island lot would be the hottest topic on campus. We can't help but wonder however, if they would even have time for academia in between their messy love life antics…
Jack: Business Management
Jack is one smooth Essex boy, so he is gifted enough to talk himself into any cheeky Business Management course. You can just envision Jack's social media sharing posts with "inspirational" quotes like #RiseandGrind and #HardworkPaysOff as he sports a Ralph Lauren fleece on his way to seminars, with the coffee he just "finessed" from Café Nero in hand.
Laura: English Literature
Laura's ability to over analyse every single thing Wes says is miraculous, Laura's favourite hobby on the show is basically hosting a seminar with the girls to vent her anger towards Wes's statements . The woman definitely would find her place scouring over Shakespearean texts to find their deeper meaning.
Adam: Physical education
In the words of Romesh Ranganathan "Most PE teachers are Pricks" , this is facts. Enough said.
Eyal: Philosophy
Coincidentally having the same curly trim as Socrates, unfortunately, that is all Eyal and the respectable Greek philosopher has in common. Despite Eyal's attempts to be 'deep' he fails to hide he has as much personality as a soggy paper towel. His most philosophical rendition had to be "I love green things".
Dani: Psychology
The Nations sweetheart, Dani manages to keep cool calm and collected, whilst she acts as therapist to many of the other contestants from Dr Alex's love woes to Samira's dodgy flirting skills. Dani certainly knows how to diffuse as terrible situation and reach that inner zen. Could definitely picture Dani looking stylish whilst carrying those massive psychology encyclopaedias around campus.
Alex: Medicine
Alex is such a wholesome bean, you could deffo see him hotting up the medical lectures as one would think he would be hot currency on campus being a tall handsome Dr to be. However Alex is a result of his course, and all those unsociable hours in the library have definitely taken a toll on his clout ratings, leaving him with a lack of prowess for the ladies.
Samira: Politics
Samira has flown solo for the vast majority of her time on the island, despite this, her strong independent nature has led her to still finesse a good time. Even though most of the boys seem to be blind to her beauty, instead of being bitter she's managed to remain diplomatic during tensions, remaining friends with everyone in the villa even it means doing some snakey snakey movements during the Laura and Wes break up. Samira knows how to use her vices, could picture her running a successful political campaign #SamiraforPresident
Wes: Mechanical Engineering
Although Wes has the appearance of a typical engineering lad, he firstly appears to be a wholesome boy all about having some top quality banter with his mates. However Wes is unique as he breaks away from his engineering tribe and flourishes into the ultimate fuck boy as we witness him finesse girl after girl as they fall for his innocent exterior. His inner snake slithers its way out eventually.
Georgia: Fashion design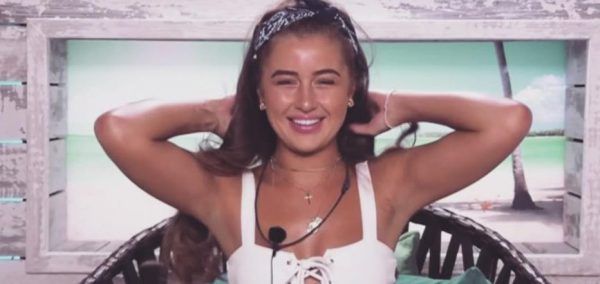 Stylish and cute, Georgia would be serving some award winning looks around uni, she's fierce, best dressed, and always down to defend her girls. A lil Coco Chanel, we hope she sees through Josh's thin fabric and slays the runway.
Josh: Economics
Josh appears to have it all like all economic students: wealthy prospects, sleek style, a chirpse secured. However the nature of the degree causes a man to get lost in the sauce. Hence why he doesn't see the absolute princess he has in front of him, as he dips his hands in multiple basket
Megan: Zoology
Megan's favourite module on her Zoo course is reptiles, her actions seem to suggest her most active point of interest is specifically the snake.