Leeds most eligible bachelorette: Round two
Single and ready to mingle
Here we go again gals, the second round up of the finest bachelorettes in Leeds. This time we've got the hockey girls, a cheerleader with a bootie and a dentist trying to rediscover her sex drive.
Oh, and some snakey friends giving us all the dirt on our bachelorettes. Prepare yourself, this one gets savage.
Molly Alee, 2nd year, History
This cheerleader is a weekly resident of Mischief and Fruity, has 10/10 chat, the best bum in Leeds and loves all things boys, Christmas and dogs.
Her friends favourite stories? That time she was too drunk to get into Mischief, so she waited two hours outside until the bouncers would let her in. And even better, that time she showed off her cheerleader skills in Fruity by having a splits competition…she couldn't walk properly for two weeks. If that's doesn't show dedication, I don't what does.
Molly says, "Wow proudest day of my life!! I've been looking for something to fill up my achievements section on my CV and this could be the one!??"
If boozy cheerleaders are your thang, Molly is the one for you.
Rachel Cowie, 2nd year, Criminology
Rachel is described as, "a leggy luscious blonde looking for love. This Scottish firecracker will keep any man on their toes, quite literally her legs go on for days. It is rumoured she won a dance off against Lady GaGa on our own Fruity stage, and calls all her boyfriends Daddy. Whether you spot her sprinting around the hockey pitch or destroying a post night out Crispy's, she's bound to get your heart racing. So boys and girls alike, don't leave this princess lonely, she'll show you the time of your life."
And how did Rachel respond to her nomination?
"I'm fit and flirty. But DON't have double F's."
If you think you can handle a Scottish Hockey gal, hit up Rachel.
Freddie Williams, 2nd year, History and English
Meet Freddie – a "fit triplet, got double D's and a cracking personality." What more could you want?
She says, "Crackers aren't the only thing I want to be pulling this Christmas."
Katie Goodman, 4th year, Sports Science
Katie has top chat and huge ass, according to friends.
She says, "I'm terrible at cracking jokes, but I make a cracking lasagne."
India Francis Crossley, 2nd year, Medical Sciences
This single gal lives in a house full of couples. Her friends say, "she deserves true love. And, she's part Jamaican – who doesn't need a bit of spice in their life?"
India says, "This nomination has topped the 'Achievements' section of my CV! I'd like to thank all of my Tinder dates for getting me to where I am today."
Maisie Elliott, 5th year, Dentistry
This dentist is by far our most popular bacholerette and has been described as a BNOC, "dominant hockey social sec" and in search of her sex drive.
She's also a pro at making microwaveable mash, tomatoes on stale bread and ordering anything off the UberEats menu. Sounds like the perfect housewife to me.
Taylor Gilbert, 2nd year, French and Spanish
This gal is fun, fit and flirty.
Taylor says, "my mum buys my condoms." Hear that lads? You don't even have to fork out half your student loan to have safe sex.
Grace Ogden, 3rd year, Midwifery
This midwife has probably seen more vaginas than you ever will.
Grace says, "small gal, big voice – goes by the name gobby".
Kirsten Williams-Lee, second year, Fashion Marketing
Kirsten is "a 5 ft 2 pocket rocket with a cracking pair of (real) tits and an even more cracking personality. This blonde babe is renowned for fucking it before midnight on every sports social, but at least she can handle a man better than she can handle her drink. Rumour has it she's partial to risky sexual encounters and once accidentally ordered tingly anal lube to her mum's house. What more could you ask for? Renowned amongst friends as the go to gal for hugs, help and humour; this laxitute is the real deal with the only fake thing about her being her eyelash extensions.
"Endless swiping has tired her, she's ready to be swept off her feet by a man brave enough. She'll even make you breakfast in the morning".
When she heard about her nomination, she said she was "grateful for having something else to add onto my CV".
Jenna Stewardson, second year, Politics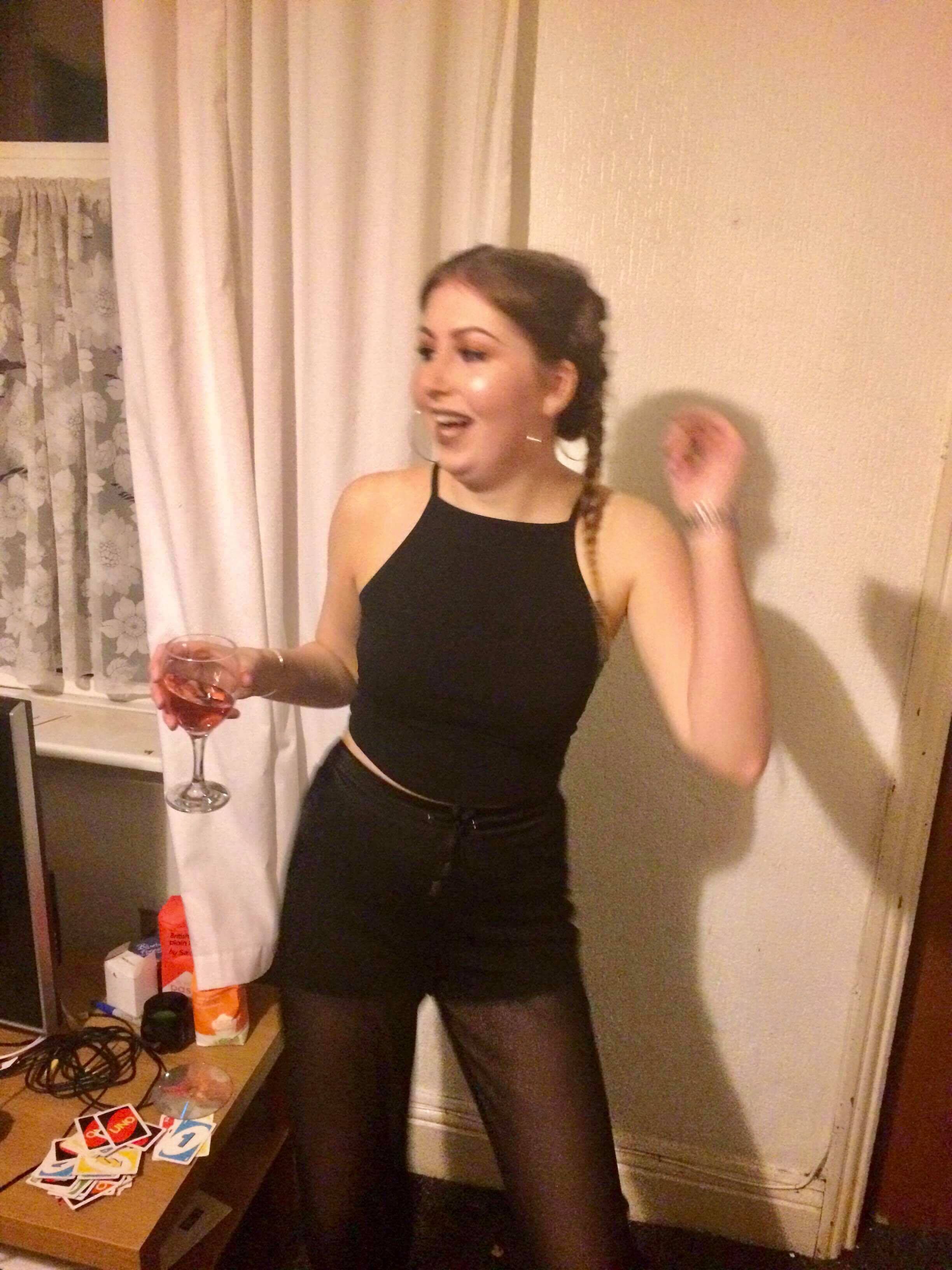 Jenna is a classy second year who's "absolutely got her shit together". According to her friend she's an "all round babe that deserves a boy on her level", and she's perfectly mastered the balance of campaigning for a better world and getting wrecked in warehouse every week.
On hearing about her nomination, Jenna said: "I feel over the moon to be nominated for such a prestigious award".