All the themes your social sec should be doing but aren't
Unimaginative? Done disney for the 8th year running? Got you covered boo
costume
fancy dress
social
social theme
society
sports social
sports team
So your social sec can down more pints than anyone, has basically been voted the most fun in the club yet they keep pulling the same social every year, hit them up with this boo.
This is enough socials to keep you going for years, they'll embarrass freshers, make seniors look chill af and generally kill the club pics.
You can get us a VK later…
White T shirt
A total classic for one of your first few socials. Freshers should probably just give up on going to lectures the next day though, unless you want to explain to your tutor why you have a knob on your forehead.
Cheerleader and Jock
Give me a V!! Give me a K!! VK!!
Baywatch
I only run in slow mo anyway.
Togas and a 'Grape' Time
Get your seniors in the finest bed sheets wilkos offer and get your freshers to buy 10 Balloons to become your bunch of grapes… maybe get them to bring the wine as well…
Tight and Bright
You wont lose each other in Pryzm and you get to enjoy having a permanent day glow face paint tattoo (legit it stains you for life).
Super Hero
Edna Mode says no capes but fuck her.
Under the Sea
You don't even need to buy a costume, just roll in glitter and call yourself a mermaid.
Caveman
A social guaranteed to get someone back to your cave.
Braveheart
Grab your kilt, any left over blue paint and underwear (unless you want to go full native).
70s
You'll promote love and peace at this social and help all the crying girls in the bathroom with your flower power love.
80s
Finally you can wear your spanks and sweatbands in peace and not be ridiculed like always.
90s
Basically dress like a typical Leeds Uni of student who has just discovered vintage clothing and chokers.
Vampires and Pumpkins
Seniors get to look chill as Vamps and freshers can look like an Essex tanning booth malfunction. Win win really.
Mobsters and Lobsters
HE'S HER LOBSTER.
Back 2 School
Start the after christmas semester right and reuse your old school skirt. Also if you forget a tie just steal a rugby boys one in Pryzm.
Librarians and Barbarians
You know the drill, seniors one, freshers another.
Angels and Devils
Even if you're an angel you'll look hot as hell.
Clowns
Bet you make someone who is scared of clowns cry with this.
Smurfs
At least you'll be able to tell when someone's gotten with one of your mates, on the account that they will be covered in blue paint.
PJ's
At least you won't have to ask to borrow a tshirt to sleep in…
Christmas
If you're an all girls social get your freshers to dress as Santa while you seniors get to look like christmas came early as Mrs Clause… all guys social get your fresher boys as a cheeky Mrs Clause instead. Mixed socials just get freshers as your little elf helpers. Obviously freshers presents to you this year is buying you a round or five.
Space
Just take out shares in glitter already ffs.
The Animal Kingdom
Switch it up and have four teams of mammals, birds, reptiles and sea creatures to stop it being non-stop sexy zebras.
Police
Wanna see my handcuffs?
ARMY
Get ready for downing everything at nineteen hundred hours sharp.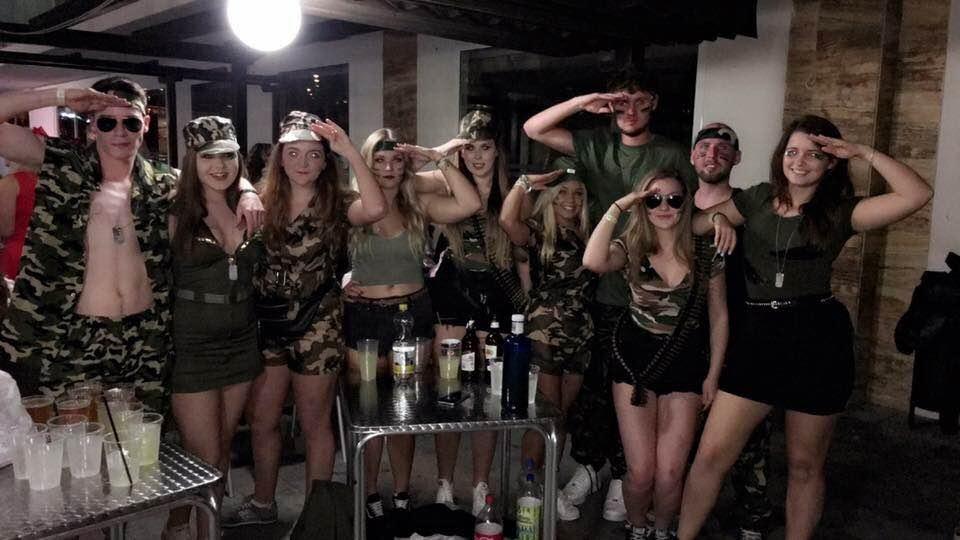 Pirate
Why arrghhhhn't you doing this social right now?
Players Night
All you need is your kit and to have won your game.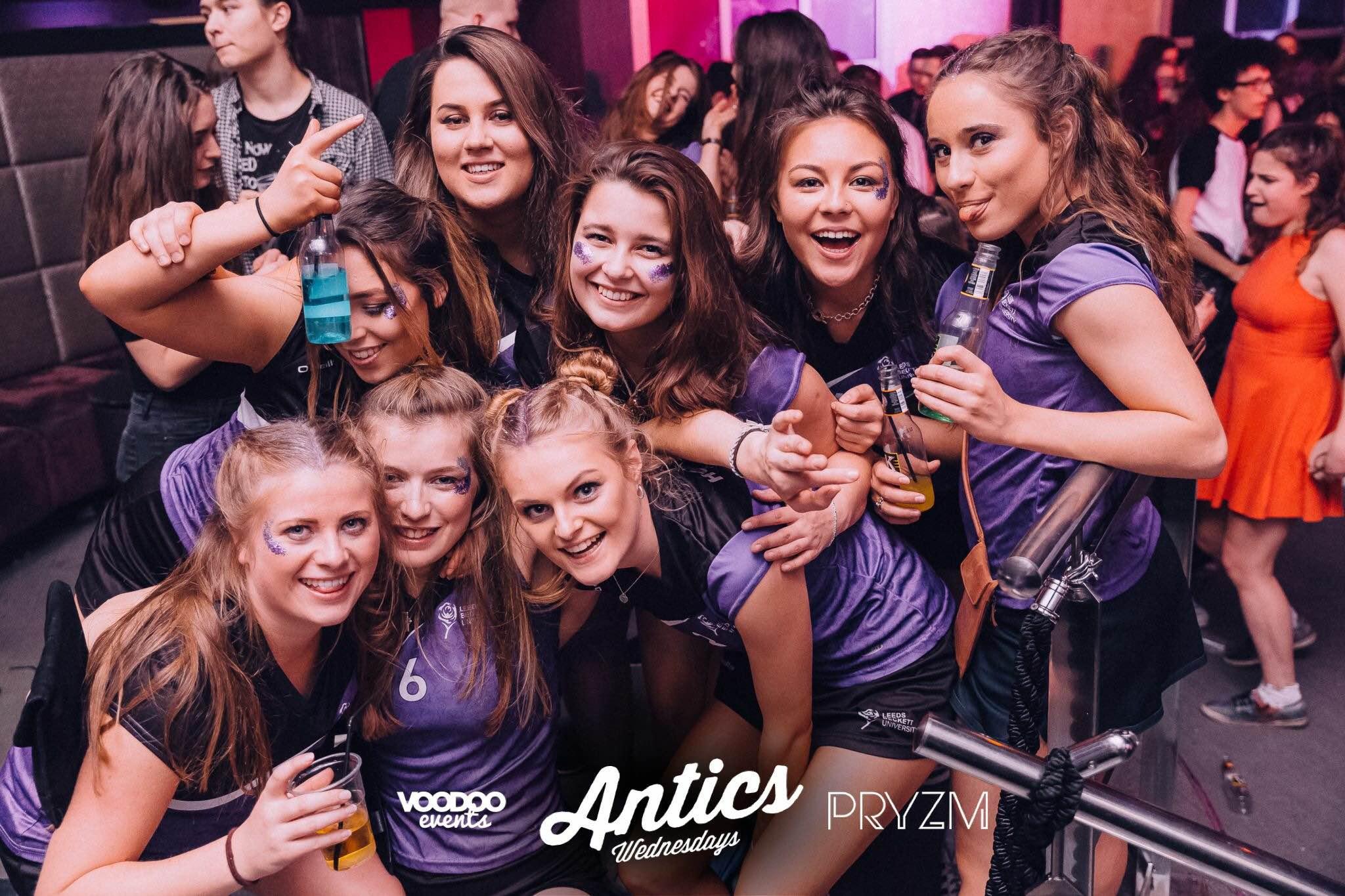 The Hunt
Seniors are the fox hunters and ten points if you can guess what freshers are… Freshers have to outdrink the seniors or they get caught.
Top of the Pops
Dress as the iconic music stars we know and love. I'll buy a drink for anyone who goes as 2007 Britney.
Harry Potter
Someone will steal your broom.
Old People (with a twist)
Get out the talcum powder and just cover yourself in it to get the pearly grey you desire. The twist is you swap so the guys are little old dears and the girls are pipe smoking old men called walter.
Around the World
Golf Hoes and Tennis Pros
Plot twist the guys are the golf hoes and ya girls are the tennis pros.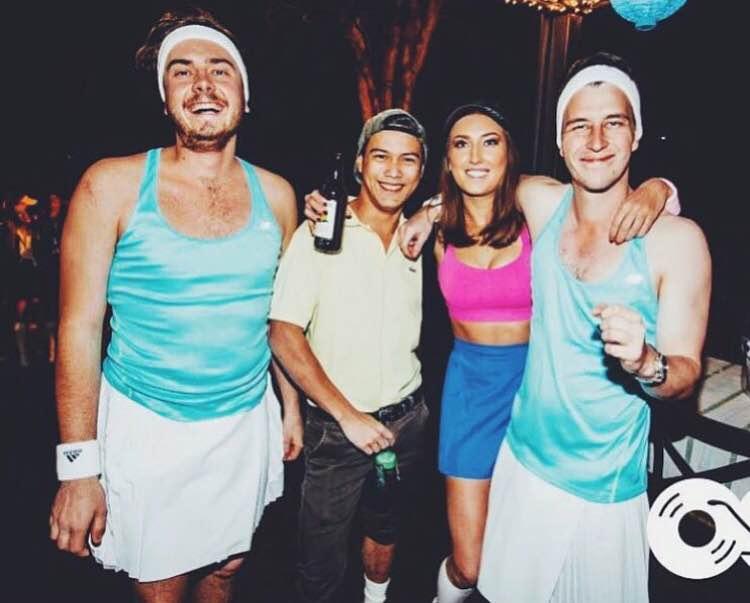 Saints and Sinners
We're all a saint until jaga bombs get involved and the habits come off.
Prisoners and Guards
Freshers can be your prisoner for the night, don't forget to zip tie them to a pint.
Wheres Wally
Cheap af and you can have annoying instas with captions like "Found wally!!"
Oktoberfest
Show off your dismal ability to finish even half a stein (ps womens costumes are cheaper than men..).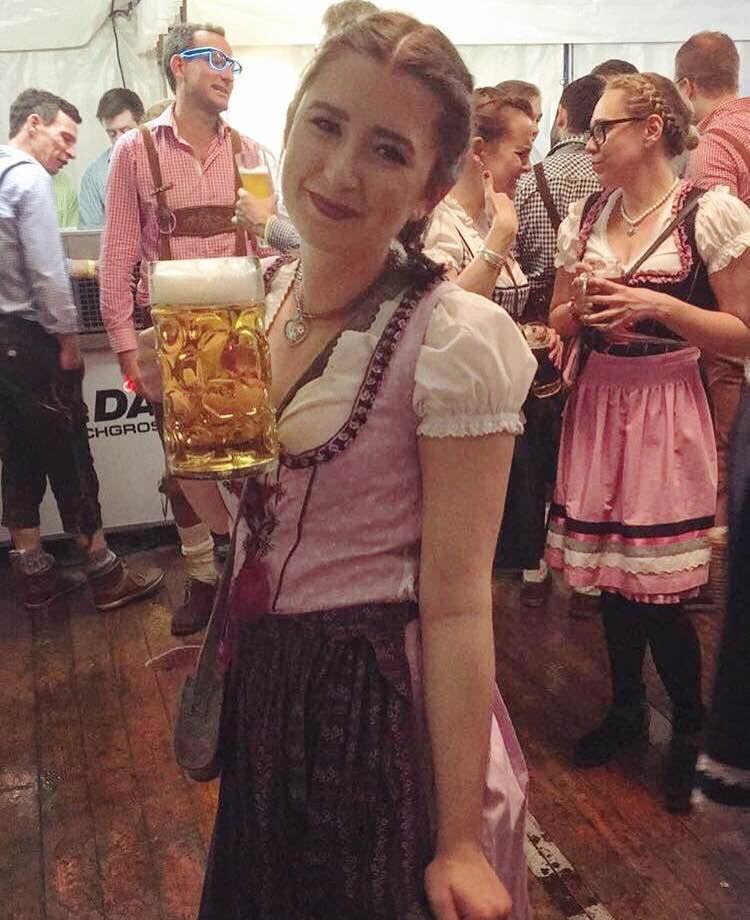 Royalty and Peasant
Let them eat motherfkin cake.
Gladiators and Lions
Slay ya freshers and ya pints.
Farmers and Pigs/Chickens/Cows
Good one for that oh so special night every sports team definitely doesn't have.
Fishermen and Sea Creatures
Extra points if you bring a trident.