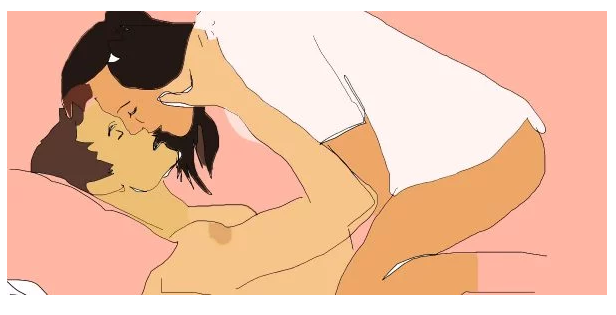 Stop slut shaming fuck boys and start being a real feminist
This one's for the fuck boys
Call me a man hater, fuck boy destroyer, basic white hoe, and the most recent addition, hypocrite. I hold my hands up high and confess, "I am guilty of using the term, 'fuck boy.'" So brace yourselves lads, because I'm about to defend you.
Let's start with the term 'slut'
When our parents were our age, "slut" was an insult. It was a girl who slept around, was riddled with STDs and basically had "SEX" slapped across her forehead. Her sexuality defined her. Fast forward a generation, and girls brand themselves as "basic white hoes" and couldn't give a fuck what anyone else has to say about it.
But let's see what Urban Dictionary has to say:
Basic white hoe is empowering
I can't speak for all girls, but I refer to myself as a "basic white hoe" to claim my sexuality as exactly who's it is: mine, not yours. Girls call themselves "hoes" before society, whether that's a politician, employer or maybe just a guy in a club, can spin it in a negative way and do it for them.
We are not ashamed of casual sex. We talk about sex because it's not the 19th century where only men can joke about polygamy and make dirty comments. Besides, it's also incredibly entertaining – nothing beats dropping "Gals, guess what I did" at 5am in your group chat… or maybe who I did.
We're women and we like sex, so what?
Be a slutty career woman
We are the generation of carefree, polygamous millennials yet there is still the social stigma that an independent career woman has to be in a three-year sex drought and deprived of male attention. Just look at Cosmo, the latest rom com, every social media platform is smothered in feminism and yet we undermine it with the persona of a successful career woman, who has no sex life. You can have both. I can get a first on my essay, go to work and have sex all in 24 hours. Incredible, I know.
So boys, I owe you an apology
Feminism stands for gender equality, not female superiority.
In the movement towards claiming female sexuality, we have degraded male sexuality through using the term, "fuck boy."
So let's hit up Urban Dictionary again:
Basic white hoes may be considered vain and materialistic, but apparently fuck boys are contaminating the image of the entire Millennial generation to nothing more than "morally bankrupt and lazy." Just because a guy downloads Tinder, wears a man bun and sends the occasional cheeky dick pic does not mean that he is "morally bankrupt."
I'm not saying all guys are angels but neither are girls. Someone's moral compass is not necessarily associated with their gender.
I use the term "fuck boy" on a daily basis – and I almost never use it as an insult. I'll call my best mate a "fuck boy" for talking to multiple guys at once or just for pulling a stranger in a club. And then I'll click on Tinder and refer to a guy as having "fuck boy hair" or "fuck boy clothes." When in reality, the way someone looks has absolutely nothing to do with their stance on sexuality. I slaughter guys for assuming I'm "easy" or a "slag" just from how revealing my outfit is on a night out. But I've been doing the exact same thing to them without thinking twice about it.
I use "fuck boy" so often and carelessly that honestly, I don't even know what I mean by it these days. Am I slut shaming guys? Or am I mocking my own generation for inventing the term that contradicts the Feminist movement that we promote so persistently?
Many basic white hoes fight the patriarchy. But the patriarchy degrades men too – it boils them down to little more than animals with an uncontrollable sex drive. We are not strong, badass women for slut shaming men through using "fuck boy" left, right and centre; we're only becoming exactly what we're fighting against. Sexist.
Feminism is supposed to unite all genders
Men, women and everyone in between. Although, when it comes to sexuality, we are always divided. Rather than slut shaming back and forth between "slag", "fuck boy", "whore", "man slut", why can't we all just accept it for what it is? Sex.
Sexuality is only one part of us, it does not have to define us. Sex is a human behaviour – not male, not female. It is universal. The predominant reason for the negativity surrounding casual sex, is simply the words we choose describe it with.
So be promiscuous. Be a virgin. Be straight, be gay, be sexually fluid. Be whoever the fuck you want to be and when someone tries to define you, tell them to fuck off.
Illustrations provided by @daisybernardart