Best dressed on campus: Library edition
The most fashionable people in Laidlaw
Seen as though it is exam season and everyone is in the library this week, it is only right that we bring best dressed to you from Laidlaw. Despite it being the middle of exams, these students prove that you don't need to sacrifice your style because of revision. This is the best dressed on campus this week.
Rhea, fourth year, Graphics
Rhea's floral midi skirt is a burst of summer for anyone in the library and is a reminder that no matter how dull the studying is inside, the freedom of summer is close. Rhea has perfectly paired this vibrant skirt with an all black turtle neck and shoes which keeps all the focus on the skirt.
Adam, post-grad, Performing Arts Education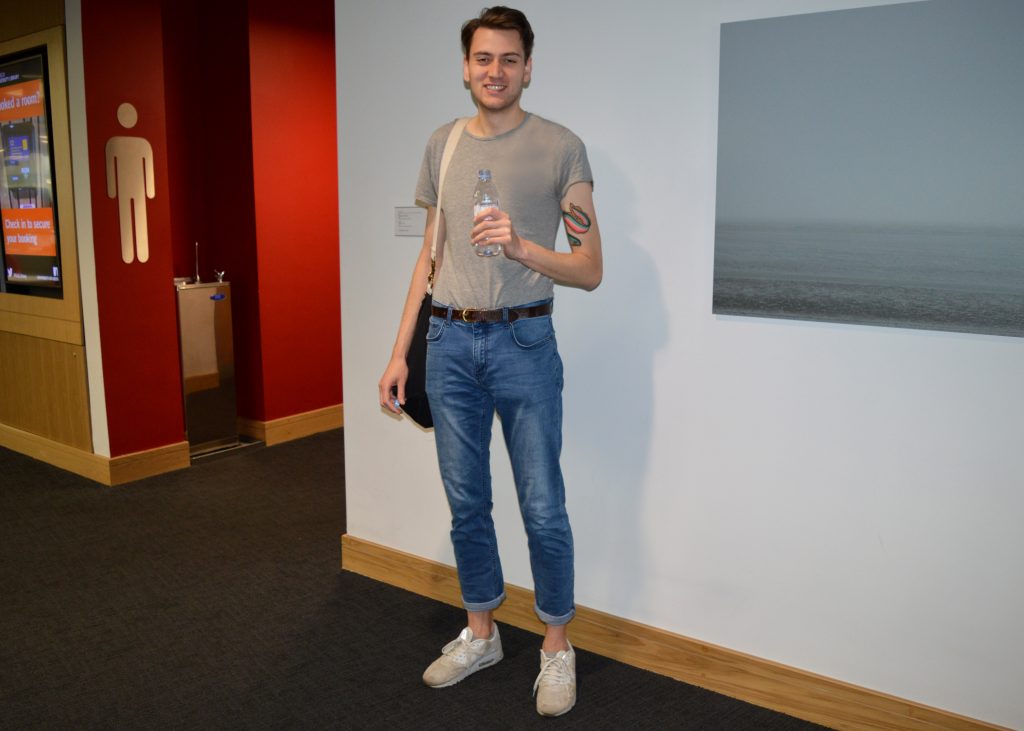 Adam's outfit is everything that is right with library style as he effortlessly pairs the essential grey t-shirt with jeans and a belt. Let us not forget the ultimate Leeds statement, the never failing white trainers, which continue to keep any outfit both stylish and comfortable.
Megan, fourth year, Pharmacology
Finally, the season of dungarees and dresses have arrived and Megan is bringing out the best of both in this floral dungaree's dress.
Shannon, third year, Biology
Shannon is proving that double denim can always work, when the jacket is blue and the jeans are black. She is also another example of how when you are in doubt of what to wear to the library, white trainers can never fail.
Bronte, third year, Dentistry
Bronte's outfit is bringing out all the spring/summer vibes as her statement trousers fit perfectly with her light toned jumper and shoes. Her effortless style undoubtedly makes her one of the best dressed people in the library this week.
Kuda, Sunny, Joshua, first year, Computer Science
If you are looking for Laidlaw's most fashionable trio, meet Kuda, Sunny and Joshua who have kept is comfortable this exam season, but have still done it in style.
Hannah, third year, History
The sun may have been out above Leeds this week, but that doesn't mean you need to let go of your statement coat just yet, especially when it looks as great as Hannah's.
Casey, second year, French
Another floral print appreciation goes out to Casey who effortlessly brought a piece of summer into Laidlaw alongside a reliable denim jacket and light pink tee. Though she is last on the list this week, she is definitely not last in terms of style, as she is one of the best dressed people in the library this exam season.