Leeds RAG is doing its own First Dates
Singletons of Leeds, your time has come, First Dates is coming and you can all get involved
It's official – Leeds RAG is hosting a First Dates Event for all you lovely single people in Leeds. The first dates restaurants are opening on 14th March and are running until the 17th March, followed that night by a final mixer at Terrace.
Ellie Dean, host of Leeds RAG First Dates answers all our questions about the most romantic event on the Leeds calendar.
Where did you come up with the idea of the 'First Dates' event?
We've previously hosted a 'Take Me Out' event which was really successful as dating themes are always a great way to get people involved. This is because there are so many young singles and desirable individuals looking for love at uni. The TV show is also really popular at the moment so we thought we would give the new blind date concept a go.
Will the set up closely resemble the 'First Dates' TV Show?
Well, we'll be having a designated 'First Dates Restaurant' where there will be multiple sittings of dates throughout the evenings. We won't be filming the actual dates but we are planning to film a follow-up interview as they do on the show to review the potential of a new love interest which we will show at the mixer. Hopefully, depending on the success, we will use this as a promo for the next event. So really, the format is pretty much the same!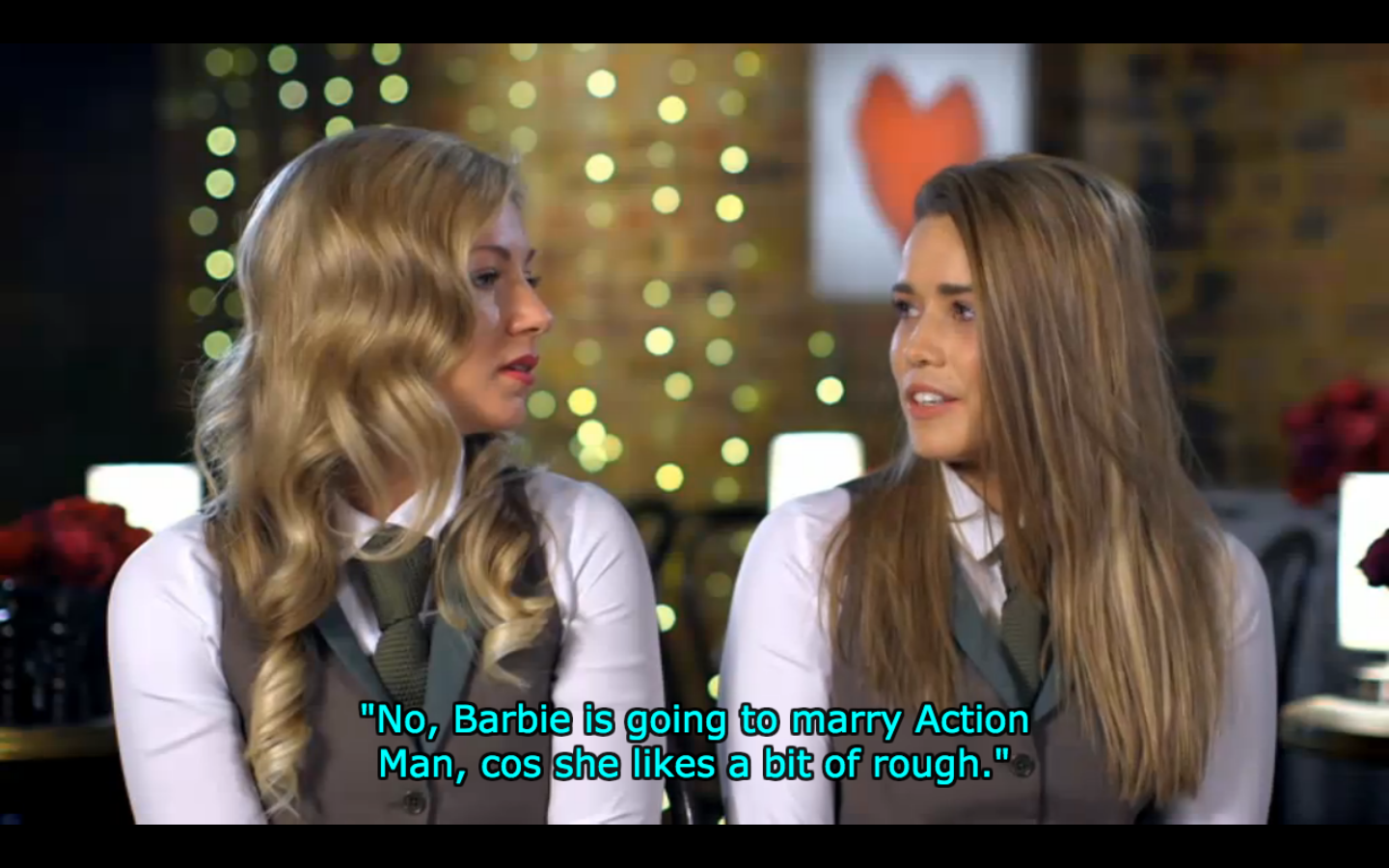 Why would you suggest single people give it a go?
We are raising money for a very fitting charity 'The British Heart Foundation', so not only are you giving to a great cause, you may find your university soul mate in the process! It'll be a really good laugh, there's no pressure on a blind date. It's effectively just going to be an interesting evening out which could have a fairy tale ending, whatever that may be…
We're also holding a huge mixer on the Friday in Terrace before Fruity for all the couples to reignite the spark or maybe do a sneaky swap for a more suitable model, the options are infinite!
What would you say to someone who is nervous about applying?
Double- dates and friend dates are available so there really is no excuse, we are accommodating for all! Throwing yourself into something like this is the perfect way to build up dating confidence around like- minded people. You can sign up in person but you also have the online option if you're feeling a little shy and want to keep your identity more discreet… And remember, if you don't want to be filmed- that's completely fine!
What are you most excited for?
Definitely the match- making process! Our form asks for loads of information about yourself and the significant other that you're looking for, as well as a free-hand selection to portray yourself in the most telling way possible. This could be anything from attaching a picture, to a diagram or even a short story. It will be very entertaining and I am so excited to see the outcome.
Here you have the potential of finding your soulmate, while helping out a charity at the same time… what are you all waiting for? To find out more, including how to register, visit the RAG First Dates Facebook page.