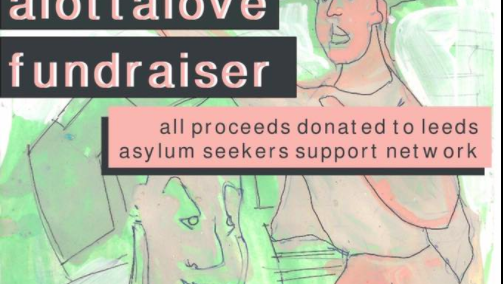 Leeds students to hold fundraiser in support of asylum seekers and refugees
They're raising money for the Leeds Asylum Seekers Support Network
With the news-cycle dominated by Trump and Brexit, it's easy to forget that Europe is still in the midst of a huge refugee crisis.
This Thursday night (9th March), Leeds students will be showing their support for a worthy cause in the only way Leeds students know how to: by spreading love and awareness through live music, DJs, food and art.
The Tab caught up with event organisers Aoise Keogan Nooshabadi, Ruby Weatherall, Aneesha Ghattaora, Daisy Ussher, Isabella Samengo Turner, Alice Montoya, Xanie Saunders and Eleonora Tibbs to hear more about the work LASSN do and what they've got in store for Thursday. 
What is LASSN and why are they important?
It's hard to imagine coming from a country, torn apart by war, climate change or political unrest and being forced out of your home, against your will. Asylum Seekers and Refugees have this as their reality. Leeds Asylum Seeker Support Network (LASSN) offers advice and support for those who have come to this country in search of refuge, providing the material for them to start their lives in Leeds. Their services range from 'Increasing Justice, Tackling Poverty' to 'Refugee Resettlement' all of which play a vital and hugely important role in refugee integration and provision here in Leeds.
Tell us about what's happening on Thursday night?
We have a lot going on; it's all kind of come together nicely! We have food from The Real Junk Food Project, its great to showcase the work these guys do. Honest edibles will be joining us too to provide us with smoothies and food, and some yummy humus and pita bread being served up by our friends, Hummus33.
We have music from the likes of Charlie Straw, Odette, Bad Mango and DJ sets from Nørd and Glug Glug. Henna soc are joining us too and we have a big big clothes sale thanks to all our friends and family who have donated generously. Studio 24 is a great space and we are excited to use it to showcase some guest visuals and live art.
Sounds like there's a lot going on. What are you most excited for?
We are all really excited about the music. We have a great line up and we are so happy to be showcasing some great up and coming bands and artists. Odette recently released her EP and is debuting it live for us at the event. Charlie Straw is off on tour come April so it's really great to have him join us at Alottalove before he heads off. Bad Mango, a 6-piece dub collective from Leeds, are joining us later in the evening. They played an amazing show at the Hyde Park Book Club recently, so we are all very excited to see them again. Aside from that, the raffle is pretty exciting…we have a lot of great prizes all thanks to the generosity of local businesses and friends.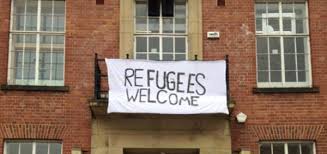 Apart from all the fun, is there anything you hope students will take away from the night?
We noticed a lot of our friends were concerned about the migrant crises and wanted to do something about it. Some of our friends volunteer, but for some people the commitment is a lot to balance alongside University. We decided it would be a good way to get people together and let them express their concern in a fun and approachable way. A lot of the team organising the event are graduating this year and leaving Leeds. It's a place that has served us well for the last number of years and we wanted to really welcome those who are now making Leeds their new home. We hope people have a good time, give generously and also take the time to visit the STAR (Student action for Refugees) and LASSN stall to find out more about what they do and how they help asylum seekers and refugees around Leeds.
You can  buy your ticket for the event being held at Studio 24 here.
If you can't make it but still want to show your support, you can donate to the justgiving page here.