NUS President is once again going unpunished despite making 'anti-Semitic' remarks
An internal report said she would have to apologise, but nothing more
Malia Bouattia will face no punishment after a series of accusations that she made anti-Semitic remarks.
There is outrage amongst the National Union of Students after an internal report leaked to The Telegraph ruled that its President, Malia Bouattia, should not be punished, despite making comments that were found to be anti-Semitic. She said the Government's Prevent strategy was fuelled by "Zionist and neo-con lobbies".
The report was the culmination of a two-month inquiry following Bouattia's description of Birmingham University as a "Zionist outpost", while she was attending an Israeli Apartheid event at London University's School of Oriental and African Studies, where she also refused to acknowledge Israel's right to exist.
It even said Malia made comments that could be interpreted as anti-Semitic. Chaired by Professor Carol Baxter, the NHS's former head of equality, diversity, and human rights, it was concluded that Malia Bouattia did indeed make comments that "could be reasonably capable of being interpreted as anti-Semitic". Despite this, Baxter has recommended that the NUS President should face no disciplinary action, and only needs to issue an apology.
The report found that Bouattia had been "genuine in expressing her regret", and that she had "considered the impact of what she says", and she has since spoken out against anti-Semitism. It concludes: "The investigator therefore concluded that in light of the above mitigating circumstances no further action should be taken within the NUS disciplinary process".
Malia is yet to release an apology following the inquiry, despite its findings having apparently been made available to her several weeks ago.
Malia's comments were thrown into light after The Tab broke the story of her endorsing violent struggle in Palestine, refused to condemn ISIS and was endorsed herself by a group no-platformed by her own organisation.
An NUS spokesman told The Telegraph: "Malia has addressed the accusations of antisemitism numerous times since her election last year, including in the Sunday Times in April, the Huffington Post in October, and in writing to the 560 NUS-affiliated further and higher education students' unions in December.
"The resuscitation of this story in the media is part of a sustained attack on a high-profile Muslim woman in a public position. Her family has been harassed and she is the subject of regular and serious threats. These attacks not only put her personal safety at risk but are part of a dangerous trend that deter under-represented groups from taking part in public life."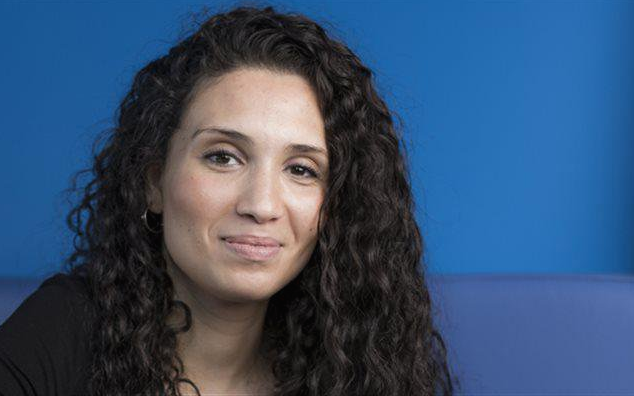 This report comes at a time when universities across the country are being urged to quickly tackle problems of anti-Semitism on campus', after a series of incidents in recent weeks. These include Holocaust denial leaflets, fascist stickers, and swastikas etched on and around campus. Leading academics, student representatives, and experts on antisemitism have expressed widespread concern at the nature of these incidents, which have affected a number of universities and have understandably fuelled anxiety amongst Jewish students.
This week a swastika and a "Rights for Whites" sign was found at halls of residence at Exeter, which the unviersty desribed as "an ill-judged, deeply offensive joke". Elsewhere there have been incidents reported at Cambridge, Edinburgh, Glasgow, Sussex, and UCL. The Union of Jewish Students believe this indicates some level of coordination, and it is thought to be part of a rise in hate crime targeted at Jews and other minorities.