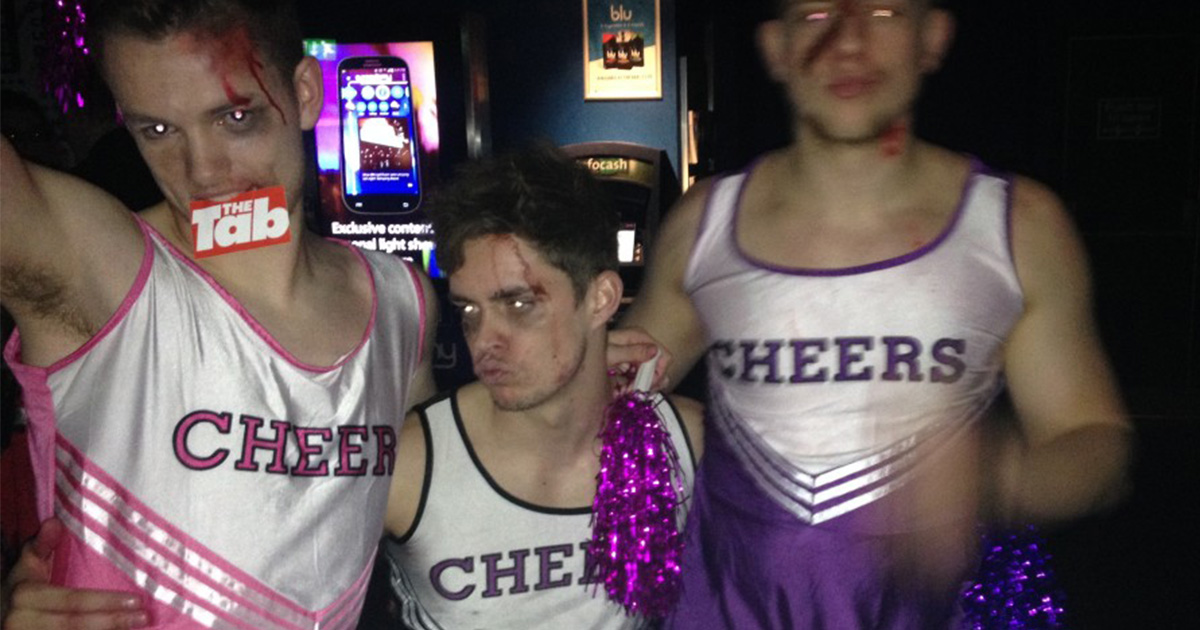 What inspired your Halloween costume?
'We're good boys normally so we wanted to be bad for a night'
costumes
elmo
fancy dress
halloween
leeds
LUU
magic mike
mario
nightlife
party
Everyone has their own idea of how you should dress for Halloween. There are those creatives who believe in the power of fake blood and face paint, those who use the night as an excuse to dress up as anything from Kylie Jenner to a banana, to Kylie Jenner dressed as a banana, and those who couldn't care less.
However you decided to dress for this year's festivities, we went out on the scariest night of the year to find out what inspired Leeds' best Halloween costumes.
The one that makes you uncomfortable
 "Colourful and a bit scary, that pretty much sums me up"
The convicts
"We're good boys normally so we wanted to be bad for a night"
The wannabe strippers
"It's my 21st birthday and I wanted to look like a stripper for it"
Magic Mike, eat your heart out.
The Elmo
"I'm Elmo. Tickle me?"
Creepiest chat up line ever?
The nun
"Being a nun is scary as there are hardly any virgins around these days"
The cheerleaders
"Our mate's a male cheerleader so we wanted to take the piss really"
The pumpkin
 "I had orange shoes so I made a costume to match"
The real-life soldiers
"It was all a bit last minute – so we wore our uniforms"
We checked. They did.
The Italian plumbers
"We're kind of a big deal"
The rich Arab
"I'm actually an Arab so it's ironic. I think."