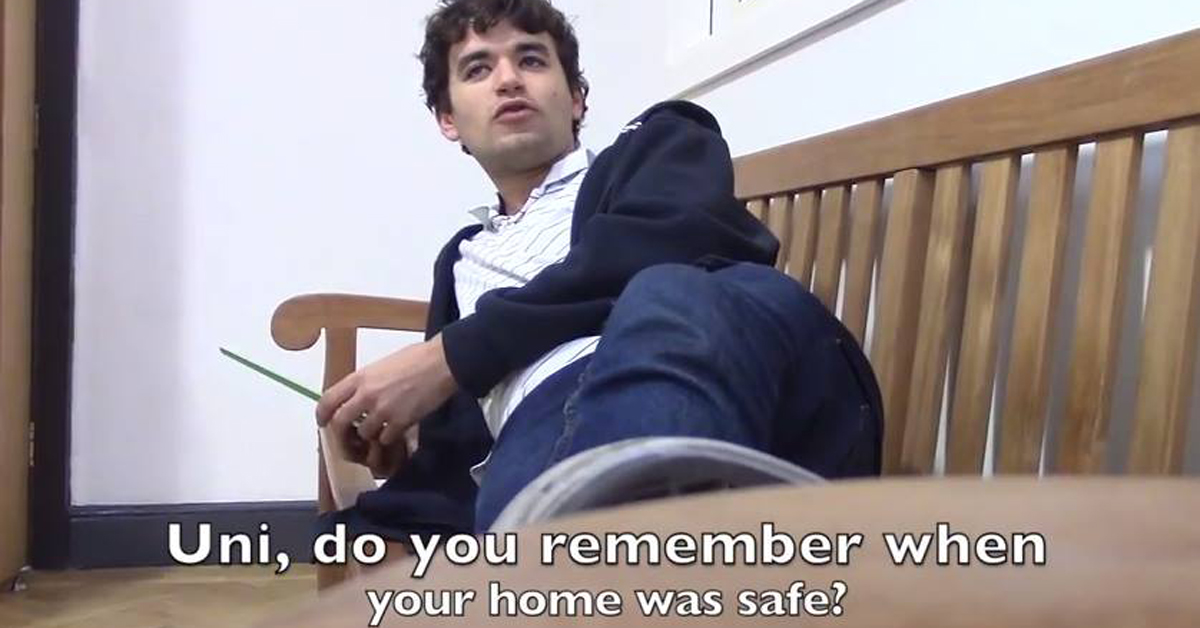 We've reached the pinnacle of LUU election videos
He knows it might be wrong
Remember 2003? Saddam Hussein was captured, Finding Nemo was in cinemas, Jonny Wilkinson dropped for World Cup glory in Australia, and of course we had era-defining pop-punk classic 'Stacy's Mom.'
In a nod to our childhood, Community Officer candidate Liron Velleman has revealed his campaign video, in which he performs a bold, fresh re-imagining of the only Fountains of Wayne song anyone actually knows.
Velleman pushes the boundaries of what a Leadership Race video can be, caring not for conventional rules regarding what good singing actually sounds like.
The video begins with that famous riff that regularly causes ear-splitting screams from over-Jagerbombed girls in Fruity. Yet the first waves of vocals are not those of Chris Collingwood, but of an as yet unknown female student.
Fourteen seconds in, and we finally meet our hero, as he steps out of a Nissan Micra and skips away, ready to hit the Union and lay down the bravest display of dancing since Madonna found her feet again at the Brits.
As if his sweet, sweet style weren't enough though, Liron brings out the big guns. He starts to sing.
Now, let's be honest, he's not the best singer of all time, but in this post-Jake it Off world, this is how student politics works now.
Dotted throughout the video are Liron's entourage, an eclectic mix of Leeds University students, who emphasise his credentials. Take this pair cheerily ramming home the point that Liron was "elected by you to NUS".
Around the one minute mark we see cheery Liron cut out of merrily waving his arms in the air and standing still, assuming the stance of a footballer in a wall defending a free-kick. This, any body language expert will tell you, represents the protagonists' fear at the upcoming electoral shitstorm that is coming his way.
Liron should have no reason to fear though, because as his video shows, he has got it going on.
The vocals are all over the place, the sound is often not in sync, but who cares? This is propaganda done properly. A second-year Politics student himself, Velleman clearly knows how to play the PR game.
Vincent Van Gogh only became famous once he had passed away, but this LUU hopeful will surely reap the rewards of his work whilst still with us.
He's pushed our nostalgia buttons with this beautiful tribute to Fountains of Wayne, and we can only thank him for that.