Here's the first BPOC of 2015
It's nice to know just how much the students of Leeds love their pets. We received an email entirely in Caps lock from the owners of this delightful creature.
It wasn't disturbing at all.
Name: Dog
Age: 1 year
Lives: Hyde Park
Sex: Male
Breed: "HE IS A LIONHEAD RABBIT HENCE HIS AWESOME MANE, WHICH WE OFTEN STYLE"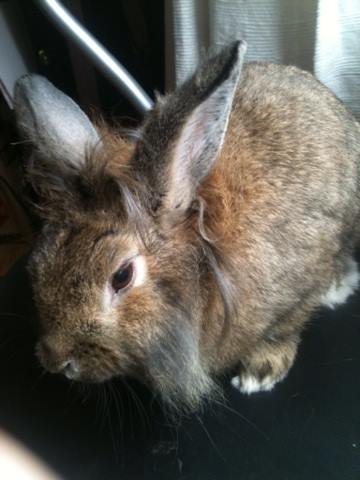 Likes: Weeing on females, nibbling shirts, "HE IS ALWAYS HAPPY TO SIT ON OUR LAPS AND WATCH FUTURAMA WITH US.
Dislikes: Not specified
Anything else?: The email concludes: "WE LOVE HIM HE IS THE BEST PET EVER"
Thank you to Fili Harrington for our favourite BPOC email of all time.