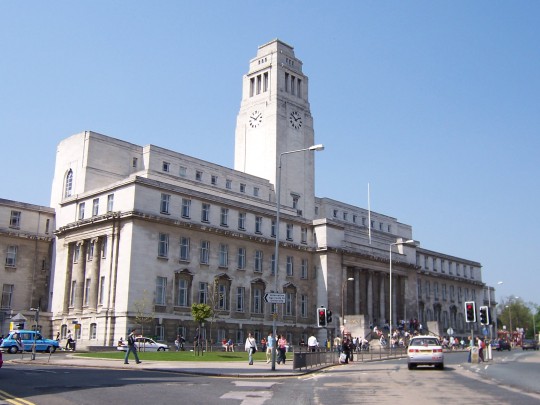 The University of Leeds: Greatest university of all time…ever
We use facts and everything
Forget the rankings, forget the reputations. Leeds Uni is the best in the country, in our completely unbiased opinion.
It seems like a lifetime since you were fervently filling out that UCAS application; writing a personal statement that at best could be described as a complete work of fiction.
However, after several sleepless August nights spent Googling the search terms "What is Clearing?" and "Planning a Gap Yah on short notice" – you're here at the grand old University of Leeds.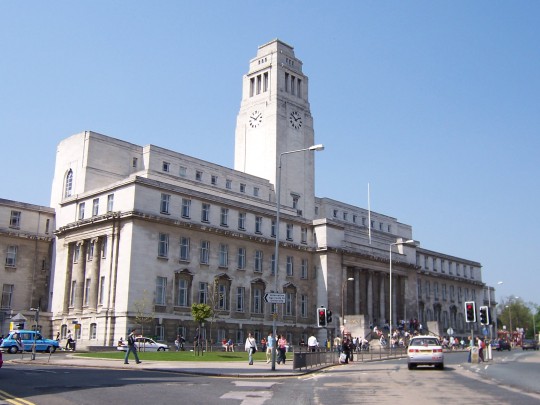 But now, after the dust of Freshers has settled and second semester looms; how can you be sure that you've made the right decision? Is the University of Leeds the best Uni' after all? Let's break it down:
Cheap as chips
One of the most difficult parts of moving out of Mummy and Daddy's house is trying to balance your own finances.
That student loan might look like a lot of money when it's first dumped into that bank account that Granny set up for you when you were 14, but that installment needs to last until the start of second term.
This is where Leeds makes itself pretty attractive. A Telegraph study found the average first year at the University of Leeds spends £212.40 a week (this is including halls, travel, food and "study materials").
This still may sound like a lot but compared to the average first year at UCL coughing out almost £285 on a weekly basis, count your blessings the next time you're at Quids In.
It's what's on the inside that counts
Leeds is the third largest city in the UK, with a population of over 750,000, and is lucky enough to be situated in Yorkshire. Of this hefty figure, an estimated 250,000 are students.
Having basically a third of the population made up of students means that there is no end of liked-minded (read: horny) young people looking to have as good a time as you.
By the law of averages, this also bodes well if we're thinking of pulling as a game of pure chance.
Luckily – according to both Cosmopolitan in 2013 and Whatuni in 2011 – University of Leeds students are also the best looking in the UK.
Just as well then that there are free condoms and pregnancy tests available at the Student Advice Centre in the Union.
Down it Fresher
For better or for drunker, nightlife is a massive part of student life. You can try to fool your parents with talk of "Russell Group" status and graduate employment rates all you want, but we know that £1 pints and 2-4-1 Jägerbombs are the only numbers that you're crunching.
Our SU comes 3rd out of all 127 universities' unions in the UK (according to The Guardian), losing out to only Sheffield and Loughborough – but, realistically, who wants to live in Sheffield?
Leeds is affectionately known as the nightlife capital of the north and this is a title that is well earned.
With 4,500 pubs and bars, there really is no shortage of watering holes to get barred from throughout the course of your undergraduate degree.
Within a loan's throw
Unlike other campus universities in the UK, University of Leeds is right at the heart of the city. What's the point of heading off to a new city only to be confined (although, probably with good reason) to some isolated campus on the outskirts of town, like some modern day leper?
The university's central location means that everywhere you could possibly want to go, is well within staggering distance: pubs, clubs and questionable take-aways are all within your drunken grasp.
Add to this the university's proximity to The Leeds General Infirmary which means your flatmates won't have to drag you far for your bi-monthly stomach pumping.
Cheap drinks, good looks and even better craic aside, the Uni of Leeds strikes the perfect balance of work and social life.
A member of the Russell group, Leeds University is in the top 10 universities for research according to the latest Research Assessment Exercise and in the top 100 universities in the world.
Not just a pretty face, eh?
So if you're the type of person that is known for your supermodel good looks, genius-level IQ and who's also looking to get as much pint per pound as possible – then it should be clear that The University of Leeds is the best university in the UK.