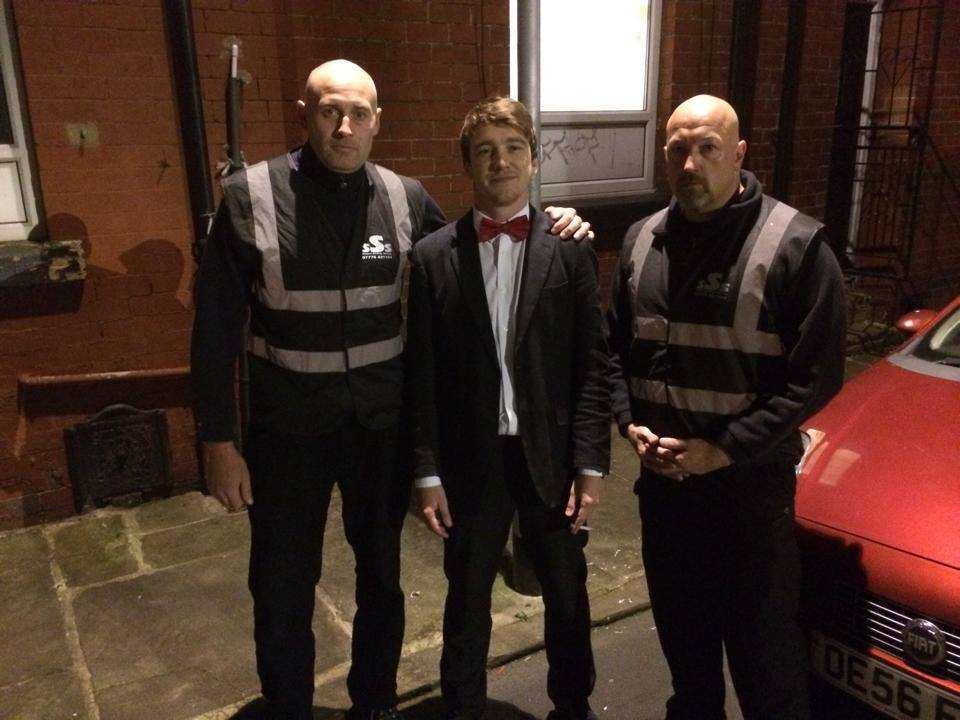 No laughing matter: Nitrous Oxide suppliers attacked with baseball bats in turf war
Innocent drivers assaulted by men in masks
A violent turf war has erupted between Leeds laughing gas dealers, leading one supplier to hire bodyguards for protection.
In events that would be more at home in a Martin Scorsese movie, two nitrous oxide salesmen were attacked by a bat-wielding competitors wearing balaclavas.
Nos Boss – which offers all-night delivery service by drivers dressed in tuxedos – say one of their drivers was attacked with baseball bats and threatened with more violence if the company didn't shut down.
The company's founder, Nik, told The Tab: "Three weeks ago on a delivery, one of our drivers was ushered up a dead end.
"Two guys in balaclavas attacked his car with baseball bats.  They smashed it to pieces.
"They basically told him that they wanted us to close down – they explicitly stated that it was a threat and that we had 48 hours to shut down the Facebook page."
And Nik said the attacks have come out of nowhere. He added: "We're all about friendly service."
Nos Boss are famous in Leeds for their quirky delivery practices, which involves an all-night delivery service by drivers dressed in tuxedos.
After 48 hours passed, precautions were taken and the site resumed trading as usual.
But on Saturday night they were attacked again. Nik said: "It was a delivery in Hyde Park, so we didn't think much of it. But once again two guys in balaclavas jumped the car.
"They threw bricks through every window. As our driver opened the door to make a run for it, they legged it."
The sight of laughing gas canisters littered around house parties in Leeds is not uncommon, and the drug's popularity has led to such fierce competition between its suppliers.
To make sure that it doesn't happen again, the company have resorted to hiring their own bodyguards.
Nik said: "The guys at Student Security Services have sorted us out with protection for our drivers. We've also had CCTV fitted in our cars so that, if anything does happen, we'll have footage."
Nos Boss posted a picture yesterday of a driver flanked by security guards, with the caption: "We will not negotiate with terrorists."
Investigations into the attacks are still ongoing, with Nik saying that there are several leads: "We are in full co-operation with the police as a transparent business.
"It's a shame, because it didn't have to be like this. Greed is an ugly mistress."