Lancaster University Library opens new extension
Lancaster University has announced that the library extension will open this week
Lancaster University has announced that the extension to their library will open this week.
The announcement stated: "Plans for the extension were developed in partnership with students and staff from across the University, and it will provide additional space to study, connect and collaborate right at the heart of the campus."
The extension has provided additional study spaces. These new spaces are available to book and can be used to adhere to social distancing guidelines. More study spaces will open when guidelines allow.
On the ground floor, spaces for groups are opening. A new exhibition and events space is being prepared for use.
A supported learning area has opened on the B floor, "where members of our Learning Development and Faculty Librarians teams will be offering development activities and support in the future."
Additionally, the extension had made steps towards developing the university's environmental sustainability, featuring three new living walls to go with the library tree, Norma.
Director of Library Services and Learning Development, Andrew Barker, said: 'The variety of spaces and facilities in the extension will benefit all our University communities and help us realise the ambitions we have identified in our vision, The Library Towards 2025."
The Library Towards 2025 project is a Lancaster University plan to change how the Library works. It aims to establish a fully digital library and move away from a dependency on Print for their archives and then use the physical spaces in new ways, such as hosting events.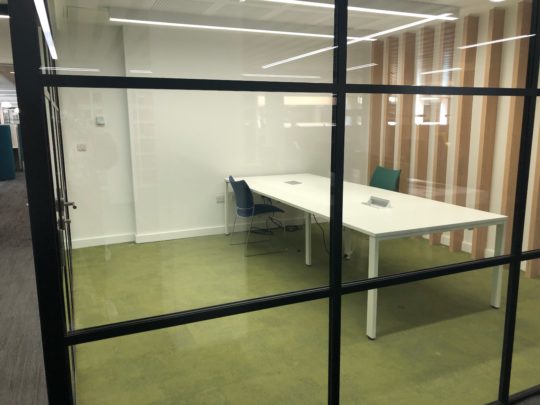 It also plans to reach out and work with the local community and organisations and incorporate the library in global initiatives.
Furthermore, it looks to make the library a more supportive and inclusive place to celebrate diversity and allow students to play a part in the library's development. Finally, it looks to make the library more sustainable by making more innovative decisions.
Related articles recommended by this writer
Lancaster university approves fourth 'goodwill' rent payment
The results are in: The Round House is the sexiest building on campus
'Women are being assaulted and nothing is being done': Students feel unsafe on campus