The Lancs ducks are the perfect Valentine's date, and here's every reason why
Because sometimes, other humans just won't cut it
Think of the Lancaster University campus. Green spaces, lovely views of the surrounding area, a serene woodland trail, and even its own lake. But the unsung heroes of the campus are, of course, the local ducks. The ducks are an essential part of the Lancaster University experience, and the university's unofficial mascot, so we made a list of reasons why the Lancaster ducks should be your Valentine, especially in the year of masks and sanitiser.
They're attentive
The ducks are the ultimate company. If the ducks can't cheer you up on a bad day, nothing will. Their good vibes are infectious. Not only that, they're great listeners and secret keepers, you can pour your heart out to one of the ducks and they'll never tell anyone else what you admitted. Lancaster ducks are nothing if not respectful members of the community. They're friendly and patient, waiting in parcel queues and outside of Greggs, like true Brits.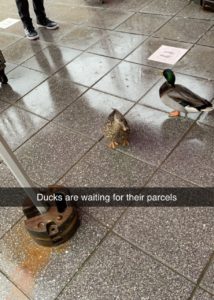 They could host a great lockdown date
Our ducks love the outdoors, considering they spend all their time out there, so they'd make the ideal socially-distanced walking partner. They know their way round campus better than anyone else, so you know you'd never get lost with a duck by your side.
Even better, the ducks are actually outdoor activity fanatics. They're impressive hikers and remarkable swimmers, taking to it like a duck to water, meaning you can always find some way to be adventurous with them.
Importantly as uni students, we aren't made of money. Most ducks would make a cheap date, not even needing to be fed bread, so if you need an economical partner who you know isn't after you for your money, ducks are the solution.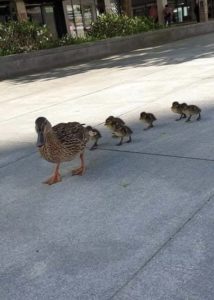 They're loyal
Unlike the majority of your tinder matches or that one person you met on that night out, a duck will never ghost you on social media or be talking to someone else behind your back since they're monogamous, at least for mating season, so you know a duck would never cheat on you.
They're consistent
Part of the beauty of ducks is that they're predictable, they never leave campus so you know they'll never leave you, unlike some people, and they're social animals so they'll consistently be good company. Don't worry about being made to feel bad either, you always know what a duck is going to say, a comforting and concise quack.
Who doesn't want the rush of dating a celebrity?
If, like us, you have wondered what it would be like to date a celebrity, even once in your life, you need look no further than the Lancs campus. With so many Instagram fanpages, news articles and even memorabilia dedicated to the ducks, their fame is undeniable. They've become the uni's mascot and dating one of them would make you the envy of every other student for miles. Plus, the ducks know how to star in a beautiful photo, they are seasoned models of course, so your Instagram feed will look flawless.
Related stories recommended by this writer:
RANKED: Campus post-it note artwork
Which iconic 'Come Dine With Me' moment are you based on your college
Anything in Lancaster could be an album cover, here's the best