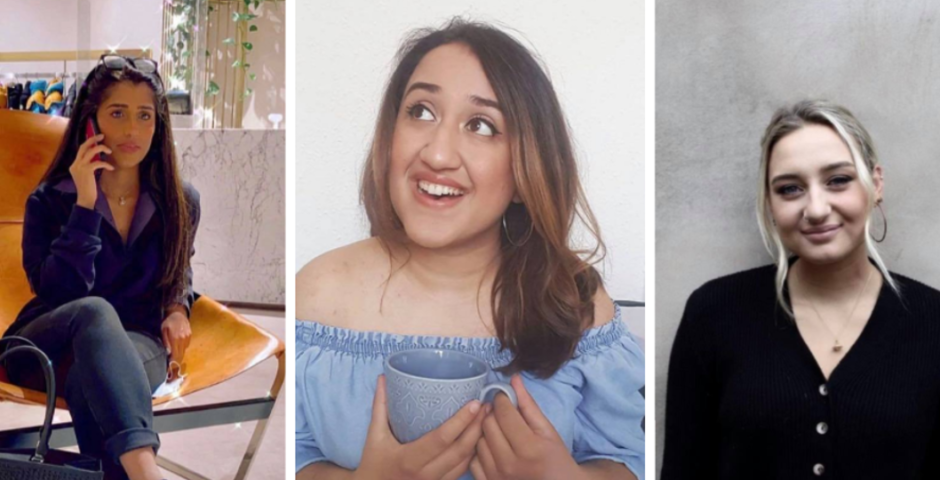 These are the best Lancaster student startups born out of lockdown
From homemade curry kits to digital art, Lancs students have got it covered
Everyone dealt with lockdown a little differently. From Joe Wicks workouts to playing 'Savage' by Megan Thee Stallion on repeat, Lancs students all found their own way of dealing with things.
Some students found lockdown to be the perfect opportunity to make some coin from doing what they love. Here's a round up of the best Lancaster student startups born out of the nationwide lockdown.
Flo kitchen
Flo kitchen is a self-made business that sells of homemade curry kits and curry pastes online. Each kit contains a recipe, curry paste, a rice mix and a spice mix to make the ultimate curry. Flo has an option to make your kit in whatever heat you would like, ranging from mild to hot.
Flo said: "Each kit is personalised and made fresh to ensure your curry is perfect" and explains that the business idea came from her nan who "was born and raised in India and has passed down recipes and ideas to my dad and then to me.
"I want to give people who like to cook a stepping stone to creating an authentic curry which you can't find anywhere else."
Lucy Digital Marketing
Lucy offers digital marketing solutions for all types of businesses, whether that is a self-employed individual or large company.
Lucy explains: "I offer a range of services such as graphic designs, website design, SEO help and guidance, content creation and copywriting.
Love, Lottie
Love, Lottie is a small Depop shop set up by first year student Lottie. She makes handmade jewellery, specialising in various styles of earrings.
Lottie told The Tab Lancaster: "My goal is to provide an affordable alternative to expensive earrings (and necklaces soon!) whilst still having fun creating new designs. I hand write notes for every order because I love reaching out to the people that have taken the time to support my small business and my overall aim is to brighten someone's day when they receive their order, so if I've made you smile, I've done my job!"
You can find Lottie on Depop at @lovefromlottie. Lottie started her business right at the beginning of lockdown in an attempt to "try something new and keep myself busy" she said. "It ended up doing so well I decided to keep growing it! I'm currently taking a couple of weeks off whilst I settle into uni but I'll be back making jewellery in no time!"
@KAVIARK
Maria is an investor and mentor in the world of entrepreneurship. She told The Tab Lancaster: "The pandemic has been hard on a lot of people, yet provided a huge sense of direction when it came to the world of entrepreneurship.
"It clarified exactly what the world needs and as entrepreneurs, what we should deliver. Hence, I decided to dive into the world of investing and homebased business.
"After being sucked into a whirlwind of growth and abundance, I'm happy to say that it was the best decision I've ever made and look forward to the future of being an investor and mentor to many others who want to do the same.
"I'm truly grateful for the adcances in technology and the fact we are more connected than ever before, as the majority of business is run online. To find out more and get involved be sure to follow my Instagram."
Trina's Digital Art
Trina is a final year student who started producing digital art during lockdown.
Trina said: "After it became clear we would be in lockdown for quite a while, I decided to take up a new hobby and digital art had always interested me so I thought I would give it a go! After I had practiced for a bit, I decided to start a Facebook page and start taking commissions for custom illustrations.
"I didn't expect to actually get any but I began to have a steady flow. Over the months I have developed my skills and I now do logos as well as custom illustrations. After starting uni again it has definitely been harder to keep on top of, as it involves a lot of self-promotion and keeping social media updated, but my love for doing the illustrations definitely makes it easier!"
@graphiterain
Third year english student, Priya started up an art business during lockdown where she takes commissions and sells prints.
"Lockdown boredom gets the best of us sometimes" Priya said. "So I decided to start an art business. Initially I just wanted to fill my time with something creative somehow, I hadn't painted in a while and it re-kindled lots of memories from school art lessons.
"I started an Instagram page and a Facebook page just to whack some of my pieces up without a thought of selling them. It was around May this year that I finished 'The secret place' and I didn't intend to sell it at all until a friend of mine showed interest in buying it out of the blue! I put it up on the market and it sold within a day, I was astounded! It just goes to show that there was a market for art businesses and I took that opportunity!
"The business is going well with around five paintings sold, but I'm hoping to expand my products with prints of the original works. I've always wanted my customers to feel like the products speak to them not only on an aesthetic level, but on a deeper spiritual level. My paintings at first just seem like wild fantastical landscapes, but upon deeper inspection they are laced with metaphor about life and its challenges.
"I wanted to bless people in this difficult time, and visual art can enact as healing drawing us to something bigger than this material world can offer."
Related stories recommended by this writer:
Driving on google maps and guess the rock: Life on a Lancaster Uni virtual field trip
'I don't really see a point in staying here': How students feel moving into Tier Three
How Lancs students can reduce food waste in light of 'World Food Day'