Students created 105 Square Metre 'Artwork' to encourage divestment from fossil fuels
It was described as BREAKING
Lancaster University students created a huge piece of Artwork on the Sports Centre hill yesterday to convince the university to stop investing in the arms, tobacco and fossil fuel industries.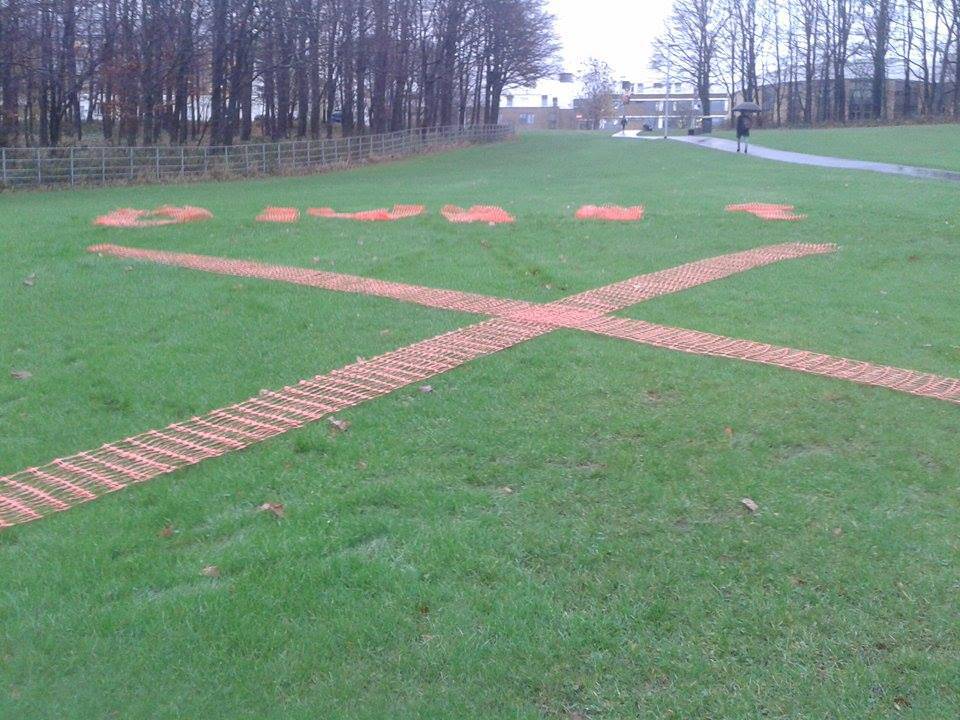 The students are part of a larger campaign called 'Fossil Free UK' which has gained strong support from various universities around the UK, with the University of Sheffield agreeing to divest today.
Lancaster University currently invests £251,678 in the fossil fuel industry, £33,238 in the arms trade and £28,873 in tobacco companies and these students hope to make these figures a big fat 0 today, the International Day Of Action Against #Climatelies.
So far, over 1200 students, staff and alumni have signed the petition which aims to have a student representative on the investment committee, it also calls for an investment scrutiny committee and wants at least 25% of funds to be invested in renewable energy.
The BDS referendum which had caused a lot of controversy over the last week failed to come to any conclusion with the Yes votes of 752 not reaching the 800 quorum mainly due to the 787 abstentions.
Clearly more needs to be done to educate the students in Lancaster on the University's Investment policy.
Will Hedley, LUSU President, said: "The high number of abstentions is a clear indication that a significant section of our membership felt unable to make a judgement on this issue. That's something that we'll take on board and consider as we seek to develop future policy."
Obviously, the result of the referendum has forced students to make their protests bigger and more extravagant.
LUSU have stated that: "This morning's protest has noting to do with [them]." They went on to say: "This was an example of independent student-led activism and we support our members' right to express their views on matters like this."
Photo credit to Fossil Free UK.