'For educational use only': Porn DVD found in library collection
Floor A YXPA.D75 if you're interested
Adaptation
Erotic
Hyde
Jekyll
Lancaster
Library
Literature
noad
Porn
Porno
A raunchy porn film entitled 'Dr Jekyll and Mistress Hyde' is available in Lancaster University library for students and staff to loan.
The erotic film, directed by Tony Marsiglia (also known for Sin Sisters, Lust for Dracula and Lord of the G-Strings), is studied as part of a Literature and Film module taken by second year English Literature students.
As part of the course, students are given a lecture on modern adaptations of Robert Louis Stevenson's 'Strange Case of Dr Jekyll and Mr Hyde' where they can choose to write end of term essays or base their "creative" projects on the X-rated film.
Staring Misty Mundae, it tells the story of Dr. Jackie Stevenson who consumes an experimental serum, turning her into the lustful alter ego of Heidi Hyde, a voracious lesbian who prowls the streets of L.A.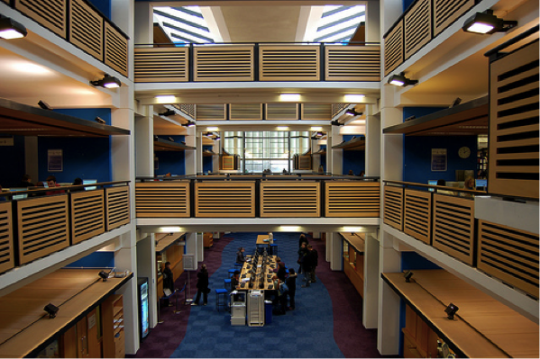 Reviewing the film, critic Noel Gross writes that: "There's plenty of voyeuristic set lurking. Eight breasts. One corpse. Multiple hypodermic closeups. Ear licking. Gratuitous straightjacket footage. Advanced lesbian tongue rasslin. Hog tying. Chronic self-gratification."
The soft porn film can be found in the library audio and visual collection (A Floor YXPA.D75), for anyone who requires viewing it for educational purposes.