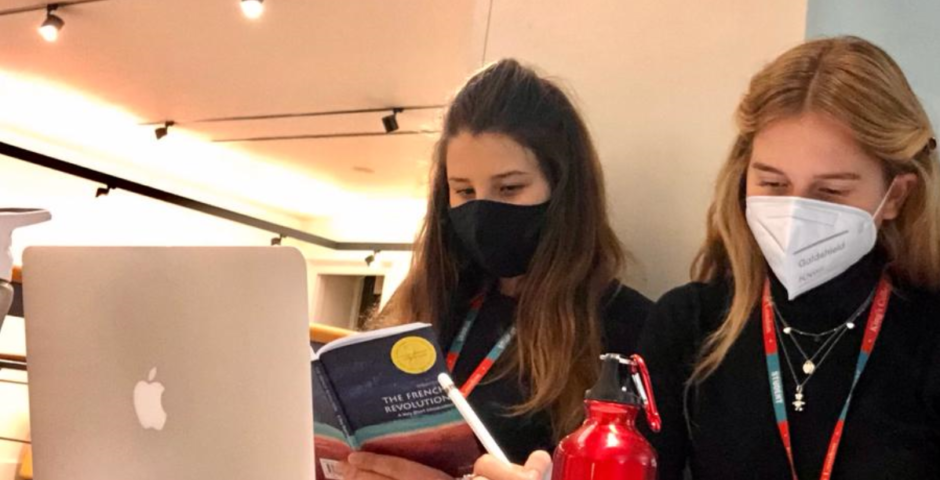 Studying on campus during lockdown is still possible
Strand being empty on a weekday is the dream
While the country is currently under national lockdown, universities, schools, and workplaces remain exempt. Thus, King's is open for students to visit, with informal study spaces available. There is no need to book a space unless you want to use the library or the computer room. So if you miss the allure of reading and revising on campus, there are still ways to do so! Here's our guide to studying on campus during lockdown:
Take advantage of an empty campus
I had to queue and sign in at the reception desk at Strand Building before entering the gates. Students are given a sticker upon signing in which grants them entry for that day. Next, I went to an assigned study room– luckily, there was barely anyone inside.
Normally, I would have struggled to find any study space at Strand on a Friday afternoon! Nearly all study rooms only had about ten people inside at most, and most areas were quiet. The cafe spaces were open as study spaces as well. To my surprise, they were peaceful too.
My flatmates and I studied together in a booth. Prior to entering, staff members collected our K numbers. They also ensured that we were from the same household and all wearing masks. Staff members came to check in on us around every two hours, so there were no issues regarding our safety.
All of us felt that we were more productive than we've ever been, despite having the entire room to ourselves at one point and even taking short naps. We of course also took multiple trips to the Pret nearby to fuel our brains.
Studying at the library is overrated– and difficult
Despite many students studying at home or on their flats, visiting the library to study is still popular. This screenshot is an example of how competitive the slots at the Round Reading Room at the Maughan are. Most students have not been able to book a slot there for weeks, making studying at the library difficult to do over lockdown.
I highly recommend studying on campus rather than at home or in your flat. Doing so offers a welcome change of scenery, and helps increase productivity. Now is the time to take advantage of a relatively empty, calm, and quiet student environment on campus.
Study spaces are open from 8 am to 6 pm, Monday to Friday. More information can be found here. Don't forget to mask up and social distance– happy studying!
Related stories recommended by this writer:
• King's introduces Covid-19 testing plan for students 
• The ultimate guide to takeaway pints in lockdown