The goodbyes every final year student wishes they could have said to King's
Alexa, play the Baywatch theme song
It's been a month since coronavirus forced King's to close its doors and moved all lectures online. Instead of panicked study sessions at the Maughan made bearable by drunken nights at DC, many King's students have returned home and have turned to study and wine zoom calls.
For the first and second years lucky enough to return to uni for another year, they'll be able to live the King's dream once more, but the third years aren't so lucky. We have had our King's lives cut tragically short and are left with the regret of all the King's things we never got to do one last time.
Whilst we can't actually experience them, join me as I reminisce some of our favourite King's things we wish we could say a final goodbye to.
Guy's Bar
Nothing could ever prepare us for the heartbreak of not having one final sports night at GB. We realise now we took it all for granted, from the novelty of getting smashed at 5 pm to avoid the queue, to the nights you ended up queuing for at least 2 hours. If we knew that last sports night at guy's was truly our last, we would have said yes to that snakebite that fresher offered to buy us, would have taken that extra tequila shot and perhaps would have gone fully topless at midnight for Baywatch.
Cafe Rossi
Nothing else could quite compare to post-sports-night cheesy chips from Cafe Rossi. A little piece of our King's hearts will always be with Cafe Rossi, who was there for us at 3 am when nobody else was.
The Maughan 
Will we ever grace the Maughan's steps again? Despite the fact half of our time in the Maughan was used up trekking to find a seat, we'll miss its beautiful architecture, high ceilings, and its tedious task of finding a book. We'll miss the cool international students smoking outside, its wide staircases, and its mezzanines. Regretfully we never did get to experience studying in the round room.
Dover Castle 
Oh what we'd do to have one more messy night out at DC. Nothing quite compares to the tragedy of DC on a Friday night, packed together so tight you can bearly move, losing your coat for a good 20 minutes in a messy pile behind the sofas, listening to Mr. Brightside. Above all else, our hearts ache for Joe, DC's legendary security guard who we hope we'll meet again but possibly never will.
The Vault
The Vault was home to wild sports nights, fun quiz nights, and a questionable statue of a person's head. As final year students, our time with the newly built Vault was short but sweet, and we will miss it dearly.
New Hunt's House Library (and it's mice)
Who would have thought you could miss a library so much? From the annoyingly loud people in the study rooms, the pretty views of campus, to the mice that would keep you company at night, we miss everything little thing about it. The things we would do to have one final study sesh at NHH with a Tesco meal deal and coffee from The Shed.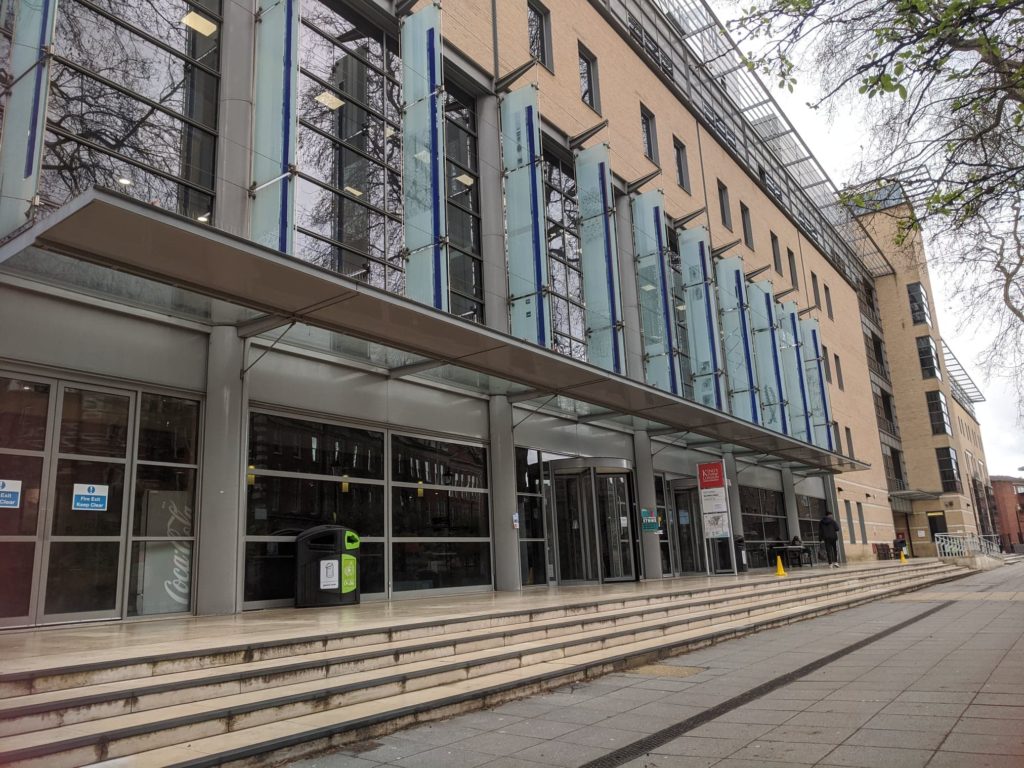 King's Food
Not quite Michelin starred restaurant quality, but nothing could beat a portion of King's infamous curly fries and chicken goujons. If we knew that last bite of a king's curly fry was our last, we would have savored it that extra bit more.
The Strand 
Our hearts ache for our campus at The Strand, from walks along Waterloo Bridge to the stunning skyline views from the roof of Bush house. We regret every lecture we missed there and if we could go back, we wouldn't have spent all our time napping in the meadow.
Cubana's 
Our dreams of fun, dreamy summer nights spent at Cubana's have been pulled from under us. Oh the things we would do for just one more happy hour jug of mojito.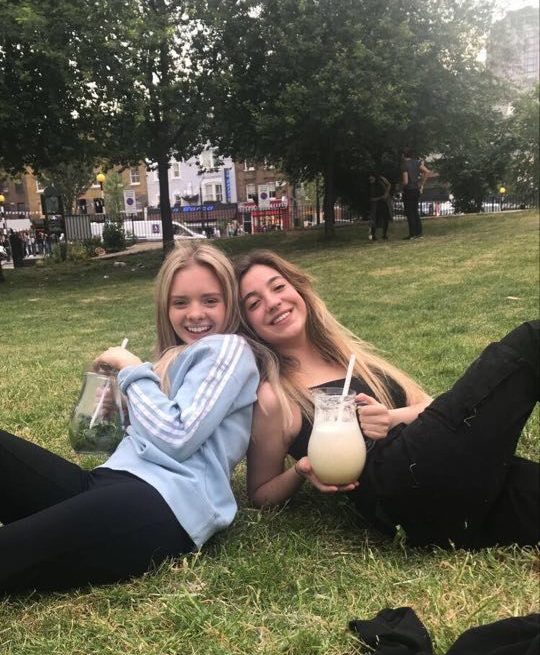 Related stories recommended by this writer:
•UKIP poster boy becomes President of KCL Conservative Society
•We spoke to Charles Amos, the controversial Conservative Association President at King's
•Exclusive: Leaked email reveals King's teaching could be online until January 2021