Meet the Women's rowing squad, UCL are shaking in their seats
Often referred to as the wamensquad or wamsquad.
Welcome to The King's Tab's coverage of London Varsity 2020, bringing you the wildest stories from the games, rundowns of the squads, and the latest score updates. Anything mad happens at a game? Message us on Instagram or Facebook. 
On Wednesday the 11th off March at Tideway Scullers School in Chiswick is where you can watch our fabulous King's girls blow WhoCLs boats out the water. Get your tickets here.
Winning both the women's 8 and 4s category last year at Varsity, these girls know this series will be much of the same, an easy win.
Racing will start at 3 pm and rumour has it you may be able to catch these absolute units later on at GB. If you haven't already heard wonders about these girls (and Ben), have a peek at their descriptions below.
@wamensquad @kclbc_women
Cox- Ben Berner: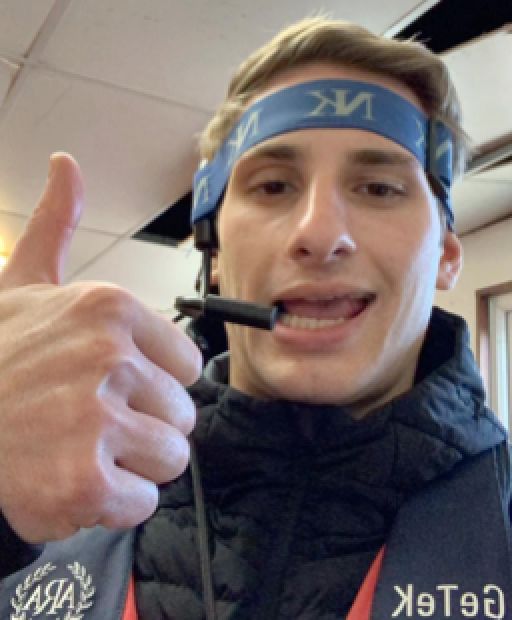 Insta: @bennyandthejets13
Course: MA in what exactly?
Bio: Despite being heavier than all the women and still learning how to say things in time with the boat, this American boy has stolen all of our hearts.
"Get… that SOURDOUGH," "grip it…. now RIP IT."
Stroke – Emma Reidy
Insta: @reidy_e
Course: 3rd-year Physiotherapy
Bio: "jUSt HaViNg A rEaLlY gOoD tImE". Hasn't sat on an erg since 1987, not seen in a boat in almost as long. Likes to think she's untouchable but really at high risk of losing her seat to a fresher.
7 – Dorothy Papp
Insta: @dorothy.papp
Course: 4th-year medic intercalating in Global Health '
Bio: Does she even go here? ' Seen twice in a boat and never in a morning outing. Needs to be let into AR2 more often than not.
6 – Josie Wilks
Insta: @josephine.nicola
Course: MA Classical Reception
Bio: "cOnFuSe tHe mUsCLeS." Smallest gal in the squad yet somehow is carrying the whole boat. Will get binned at GB but still make her 9 am every single time.
5 – Milly Schleifer
Insta: @millyschleifer
Course: 2nd Year Medicine
Bio: 'Milly get your blade in the water.' Will row drunk. Will row better drunk than sober. No watts but makes up for it at GB where she will be found well into the morning hours.
4 – Ellie Bakewell
Insta: @elliebakewelltart
Course: 1st Year History
Bio: 'Not that kind of brownie, Ellie' 3 months of sweeping, binned the freshers, became their vice, made the senior first eight and committee. Baby – like, an actual foetus – who frankly is too pure for this club. Must be protected at all costs.
3 – Kayleigh Best
Insta: @kayleighabest
Course: 3rd-year History
Bio: "HaNdLe HeIgHtS" Rowed then coxed, then rowed, then coxed again…. Rowed… Still made the first 8 but will never escape three seats. Big fan of small men in power (aka the napoleon complex), also known as the classic backseat cox.
2 – Jemima Cornish
Insta: @jemimacornish
Course: 2nd year Physics and Philosophy
Bio: 'How far will she go for a seat?' Acceptable watts, shame ergs don't float (wash, wash). Shorter than the cox, stronger than most (if not all) our women. Skipped a week of training to ski in Italy.
Bow – Carmen Waller
Insta: @carmenwaller06
Course: 3rd-year Neuroscience
Bio: "Will you walk me home?" Third-year at KCLBC and still has no watts and no tech. Proof that training exclusively when hungover does not pay off. May have been referred to as a homewrecker, unconfirmed.
Related stories recommended by this writer:
•Meet the King's basketball varsity squad ready to destroy UCL
•Meet the King's Netball Varsity squad ready to smash WhoCL
•Meet the King's Varsity hockey boys, who are much much fitter than UCL will ever be