Meet the KCL Hockey boys set to 'bring a sea of red' crashing down upon UCL
They're bringing glory back to Strand
With Hockey's Varsity returning to the to the Olympic Park on the 8th of March after a brief hiatus due to UCL's inability hold their liquor last time, here are some choice description of the gents in red from one who has lived and played alongside them. Buy tickets here.
Captain: David Stephens, third year History, CM
Behind Dave's deceptive façade of a lean and incredibly slender build exists a grim determination forged from consecutive varsity appearances. Despite being without victory for both occasions, each defeat has given rise to a seething rage waiting to be unleashed as he leads King's out on the 8th.
Tom Makin, second year Geography, CB
A devoted member of the squad who has experienced the highs and lows of KCLHC, being at the forefront of each. Despite having the turning circle of a truck, he offers an aspect of solidity to a formidable rear-guard in defense.
Toby Kingsberry, first year IR, RM
The first of our several freshers who have joined the squad this year, this slouching, sardonic and self-confessed "hypebeast" can be relied upon to pose questions of UCL's primitive midfield.
Tommi Kiukkanen, first year History, FW
Hailing from Finland, the land of ice and snow, Tommi embodies that nation's 1930s underdog spirit. Expect him to emulate Finnish hero The White Death's lethal accuracy at the Olympic stadium when given any chance in front of goal.
Louis Muston, first year History, FW
Although more at home watching the acclaimed Laurence Olivier's "World at War" series draped in a union jack with a trusty bulldog by his side, this upstanding gentleman must not be underestimated. A filthy turn of pace and a half decent rig make up for any crippling lack of character depth in this barmy army bloke.
Ethan Kim, age N/A (possibly mid 30s has kids but shady background) Post Grad Biomedical Science, CB
A businessman and a family man. Despite desperate pleas for him to sack off his biological kin and simply adopt KCLHC as his surrogate offspring he remains committed to his children. Being on this earth for several millennia longer than us mere mortals have allowed Ethan to hone his hockey skills to a level of near unparalleled perfection. Think Elrond but ethnically diverse.
Dan Murray, first year Psychology, CB
The lord giveth and the lord taketh away. Dan however will only take UCL dreams and grind them into the dust till they resemble little more that a pathetic imitation of Sodom and Gomorrah. He will raise up the KCL righteous and tear down the false idol of that stuffed philosopher. Ashes to ashes, dust to dust, UCL heathens your reckoning has arrived.
Matt Morgan, third year Physics and Philosophy, GK
A veteran keeper who enters his final year as guardian between the sticks with unrivalled experience. If the stodgy Makin and wrathful Dan fail to hold the line, this foam clad titan's eyes will light up as he senses abject purple covered weakness intruding into his circle.
Oscar Harrington, Post Grad Space Physiology, CM
Despite endless assertions of being "a nice guy", it's clear that behind the floppy surfer hair and BTEC Jack Sparrow earrings exists an insatiable ruthless streak that cannot be contained (except when used as a pawn on a larger game of relationship chess). Somehow getting to Exeter and King's with no A Levels indicates hidden depths to this fiend, a man who very soon will be at the vanguard of President Trump's Space Force. He is also passably good at hockey.
COACH: James Simpson, fifth Year History (Still a BA)
It would be tempting to go back through five years' worth of King's Tab articles detailing this fixture to see if James Simpson has changed as a man in that time. If he has its almost certainly due to the endless head injuries our now coach has received in his excessive time here as an undergrad. Like a 16th century Catholic residing in purgatory, Coach Simmo needs one solitary win to release him from his bonds and BA. We implore you… just let him go.
Drew Kemp, Post Grad Risk Analysis, LB
I wish I could write more on Drew, but he's never around so I won't.
Nik Sen, Post Grad EMMM, LB
You would logically assume that having worked on oil rigs for several years of his strangely long life would provide Nik with some element of chat and social skills. It seems he lost both of those somewhere off the Gulf of Mexico along with most of BP's share price. Yet thankfully for us chat is not what decides varsity and Nik provides a steely wholesomeness to the squad.
Henry Griffiths second year Geography, FW
Although the trauma of married life weighs heavy on this noodle of a man it can by no means be said to affect his skill on the pitch, although it could explain his highly contentious fashion sense, epitomised by his insistence of wearing his old tour shirt around King's. It has been wondered if it was really some South African's stick at the U21 hockey World Cup that put Simmo on his twisted path to adult life or rather witnessing the sheer power behind "Hennerz the Impaler's" shots on goal.
Barney Walker, second year English, LM 
This hot-headed English second year looks forward to making a first team appearance after spending the year "leading" KCLHC 2s through inspirational words and occasional bouts of fruitful language. After spending the last two years making questionable decisions, both on and off the pitch, our human Shrek lookalike will be determined to carry out an "All Star" performance on the day. However, if his own perceptions of his drinking ability are anything to go by, you are like to be very disappointed.
Duncan McEwan third year Politics, FW
McEwan's tale is a tragic tale of romance, rejection and injury. Originally finding love across the great Atlantic Ocean, the men of KCLHC hoped with all their hearts this would not stop this tubby yet eloquent Scot from finding time for both mistresses. However, after being knocked out by a ball early on in training it appears Duncan's mind is made up. Let us believe he can give Kings one last fairy tale shag in the form of crushing our northern foe.
Matt Griffin third year English, RB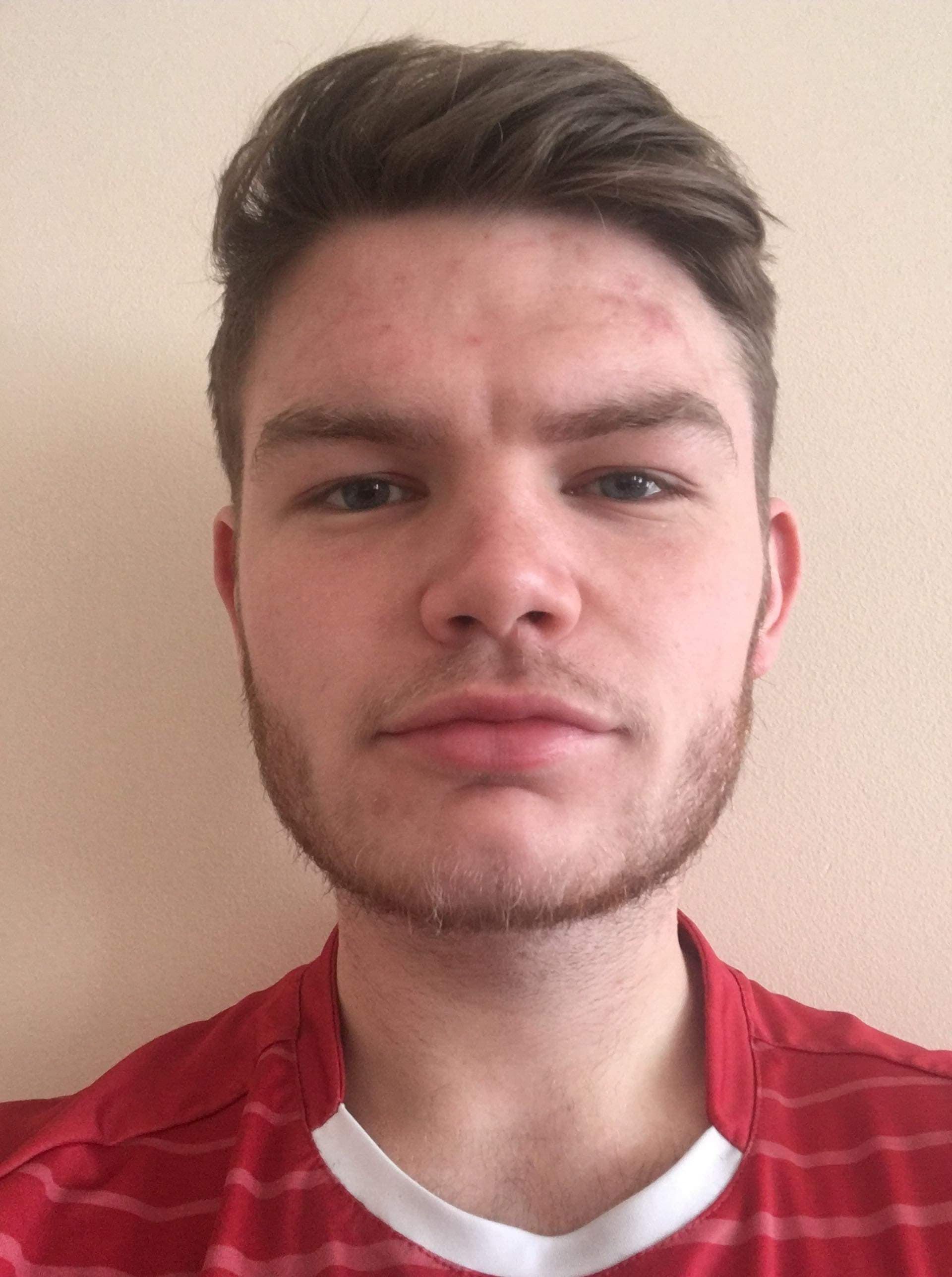 A questionable bloke with an equally questionable amount of hair growing from his back. One day I expect to arrive for training and find it featured in a Carpet Right sale. However, his aggression on the ball and off it will certainly add some excitement to proceedings, getting into the very very tiny minds of our reviled rivals.
Iliya Noor, third year Law, FW
Illya's 1s attendance this season resembles my own appearances at my many 9ams this year; sketchy at best downright shameful at worst. Indeed, I really wish I could tell you what he's bringing to the squad, but I guess like you I'll just have to see on the day.