Here's the official guide to the picket lines at King's campuses
Just in case you're planning to say stick it to the picket
In the first wave of the 14-day staff strike happening here at King's, lecturers have walked out and headed up protests against pension cuts.
The picket lines set up around King's came out in full force yesterday, despite the bitterly cold weather and 'mini' snow, even though at one point lecturers crossing the picket lines were urged to turn back.
Security at Strand Campus said they were unsure as to any details of the demonstrations, or how likely they were to occur each day of the length of the strike. This is why we have created a mini map of each campus and how likely they are to form a picket line, even though somehow Philosophy Bar is now involved. Cocktails on the picket anyone?
Here is where all the demonstrations and protests are (and will most likely continue to) taking place:
Strand Campus
An official picket line. Need we say more.
Bush House
One of the lesser buildings of the picket line but just across the way from Strand. Staff are mainly forming a picket line facing Holborn but behind is a sad sight to see.
Virginia Woolf Building
Another key humanities building, mainly (read; only) occupied by English staff. Important picket for key departments of languages and history.
Macadam Building/KCLSU
Because it is a student union building, it isn't a picket line. The SU are not connected and therefore this should be a free way for students to access The Beers™.
Waterloo/ Franklin-Wilkins Campus
Security at Waterloo Campus were unaware as to whether or not there would be demonstrations there later on in the striking calendar. Staff are picketing on key days of the strike (including Wednesday 28th February in time for the demonstration).
James Clerk-Maxwell Building
Staff from both Denmark Hill and students from the second of Waterloo buildings are out to strike.
Somerset House/Dickinson Poon School of Law
There is a picket line on the Waterloo Bridge side entrance to King's College. Dogs are also a heavy feature.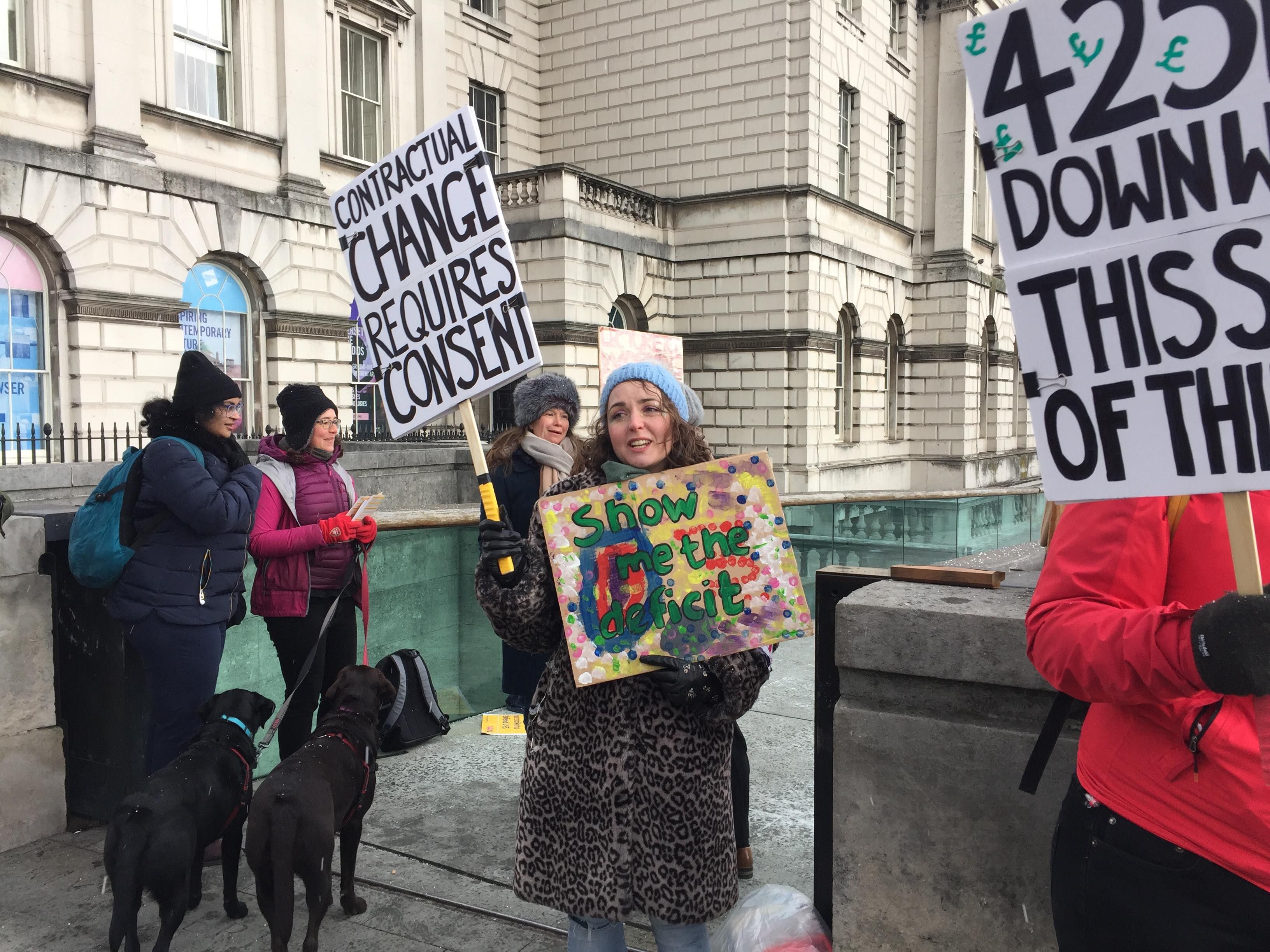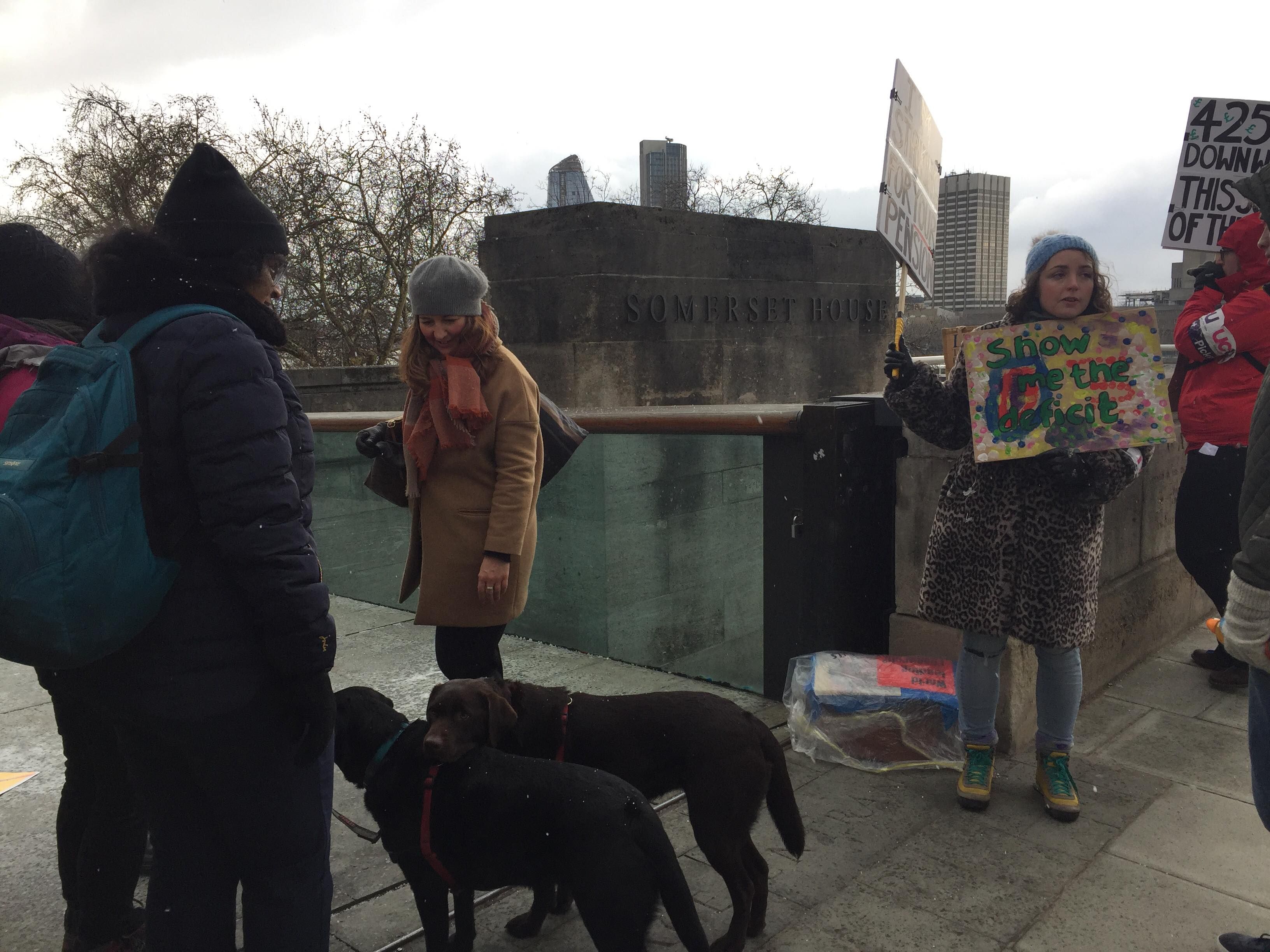 Denmark Hill
Denmark Hill ill become an official picket line as of Wednesday 28th February due to previously unrepresented departments, according to staff.
Guy's Campus
Apparently, not a picket line. Just snow and no strikes.
The Courtauld Institute
In the Somerset House courtyard is a relatively small picket line representing The Courtauld Institute of Art. Staff are covering all entrances from all angles as a united front.
So far talks have not been scheduled between the UCU and the UUK. Here are the rest of the days King's staff will be on strike until March 20th.