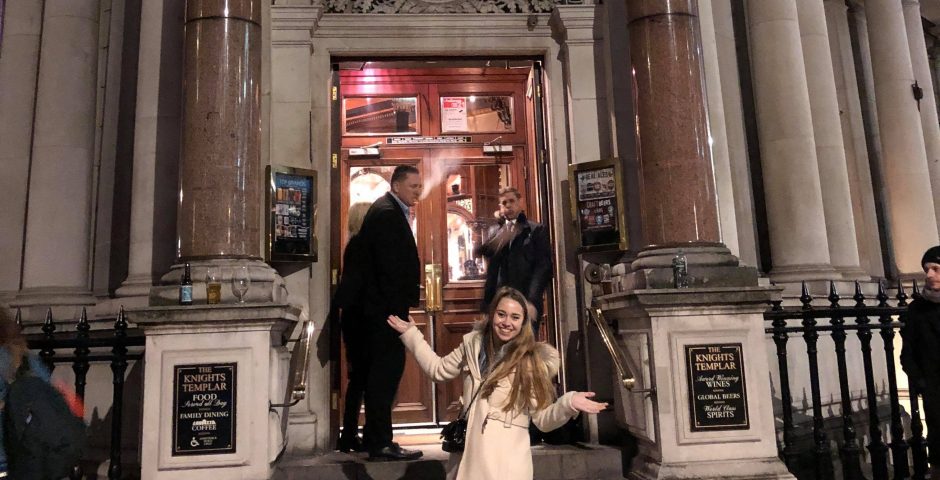 Here are five of the best pubs around Strand to help you forget about the stress of uni lyfe
Spoons and Waterfront aren't our only options
Exams are over, deadlines are a thing of the future, and lets be honest, students do have a reputation of binge drinking for a reason after all. Whilst it will forever be difficult to compete with the charms of Waterfront (and that new G&T menu), for those of you who are feeling adventurous, here is a list of what we think are some of the best pubs local to Strand.
The Knights Templar – 95 Chancery Lane, WC2A 1DT
Formerly the Union Bank, this pub reminds us more of a hotel lounge than a Spoons. Situated directly opposite the Maughan, it's perfect for when you've just finished a heavy library sesh and with typical Spoon's prices, this rather large gem of a pub won't break the bank (although you might get lost trying to find your way around the maze that is the toilet). Often busy, if you want a seat or table at this pub try and look in the upstairs Mezzanine level and remember that the Southern-fried chicken strips are a must.
Also – look at the bathrooms. I mean what is this place, the Chamber of Secrets?
The Wellington – 351 The Strand, WC2R OHS
This traditional pub is located in the middle of the Strand opposite Waterloo Bridge. Quite small and with a lot of character, this place is as cozy and warm as the mulled cider it serves. With a gin list that covers two pages of the menu, this place is golden for lovers of the good stuff and with a lunch and drink offer from £8.95, what's not to love?
Punch and Judy – 40 The Market, Covent Garden, WC2E 8RF
In the middle of Covent Garden this pub is great if you fancy a couple with food, or you fancy a few after you've finished at Shake Shack next door. With an offer on selected bottles of wine for £10 or less for a limited time, you'd be mad to say no to this pub! If the drinks go down slightly too well, Dirty Martini and Be At One are close by so the night doesn't have to end at 11pm.
The Nell Gwynne Tavern – 1-2 Bull Inn Court, WC2R ONP
Hidden within Bull Court Inn going up to Covent Garden, the Free House sign hanging above the entrance certainly gives a good first impression of this traditional style treasure. Whilst you might have to pay for your drinks, let your hair flow free as you dance around to one of the classic records on the jukebox. This could certainly be one to remember for a date night.
The Old Bank of England – 194 Fleet Street, EC4A 2LT
This grand and beautiful pub might shy a few people away because of its grandeur, however, rest assured, this pub is great. Set in the former Law Courts of the Bank of England, the ceilings are high and the prices are well, not as high. Make sure you sign up online for a free drink or 20 per cent off your meal in January.
Knowing your local pubs and Spoons is as useful as having a student card, you simply cannot go around uni these days without having them nearby.