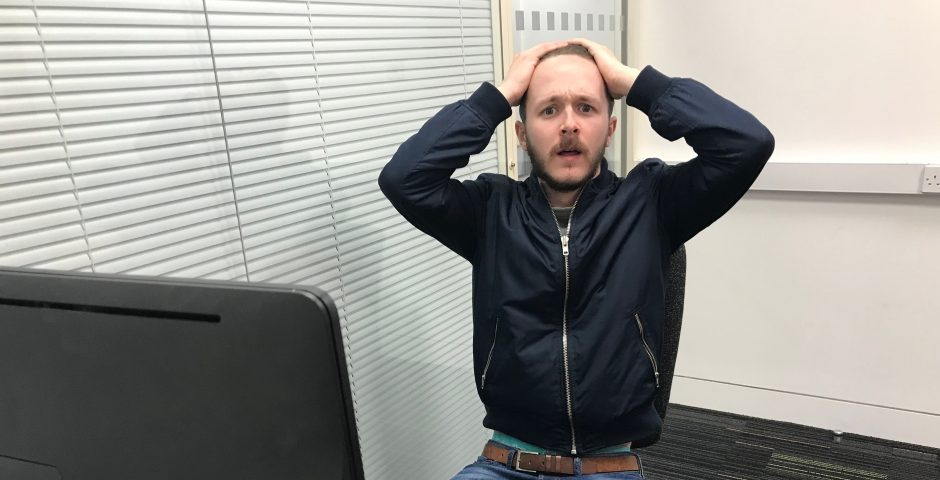 Computers break down minutes before exam so students with learning difficulties were forced to write by hand
More than 100 computers were affected
Yesterday, the Franklin Wilkins Building's entire computer server network shut down moments before exams were due to begin, forcing several students with learning disabilities to either hand-write their exams or wait until further notice.
At approximately 14:10 yesterday, King's IT department informed invigilators that the servers in the building had shut down and that they did not know what had caused the problem.
They did not know when they would be able to get the system back up and running, and at 14:30 an executive decision was made by the King's examinations office that students affected could either handwrite their exams and get 15 minutes added to their allocated time as compensation, or fill out a mitigating circumstances form and await further notice until a decision has been made on what action will be taken.
The students affected are all Personalised Assessment Arrangement (PAA) students, meaning that they have specific learning difficulties and find that they are at a disadvantage writing their exams. The computers' edit functionality and ability to delete and rearrange sentences allows for these students to produce quality pieces of work without worrying about the legibility of their handwriting, spelling mistakes, mixing up words and so on.
The fact that the compensation offered to these students was only 15 minutes extra time is a complete lack of consideration to these students and their conditions that they have to cope with during exam season.
Students were furious that through no fault of their own, they now have to carry on retaining knowledge for these exams as they head into the next semester, where new modules will be taught and new exams will have to be prepared for.
Tony, a first year student taking their English exam said: "this whole situation stresses me out. This was supposed to be my last exam and I was looking forward to finally being able to relax after working so hard over the Christmas break. Now I don't know what's going to happen and I've got to start reading new texts for my lectures next week. I shouldn't have to be worrying about this exam anymore."
Such a calamity as this calls into question the reliability of King's ability to cater for students with learning disabilities. It also raises the question of why students are not allowed to type their exams on personal computers. Many of these students will already have laptops for lectures and their own note-taking. Furthermore, it is quick and easy to set up multiple accounts on computers, and can also have certain permissions granted or prohibited, such as the ability to use the internet for instance. Allowing students the option to write exams on their own laptops on 'exam conditions' accounts would immediately solve this issue and remove fault from King's should an issue with the computer prevent them from writing their exams.
We have reached out to King's Exams and Press Offices for comment but have so far had no response.