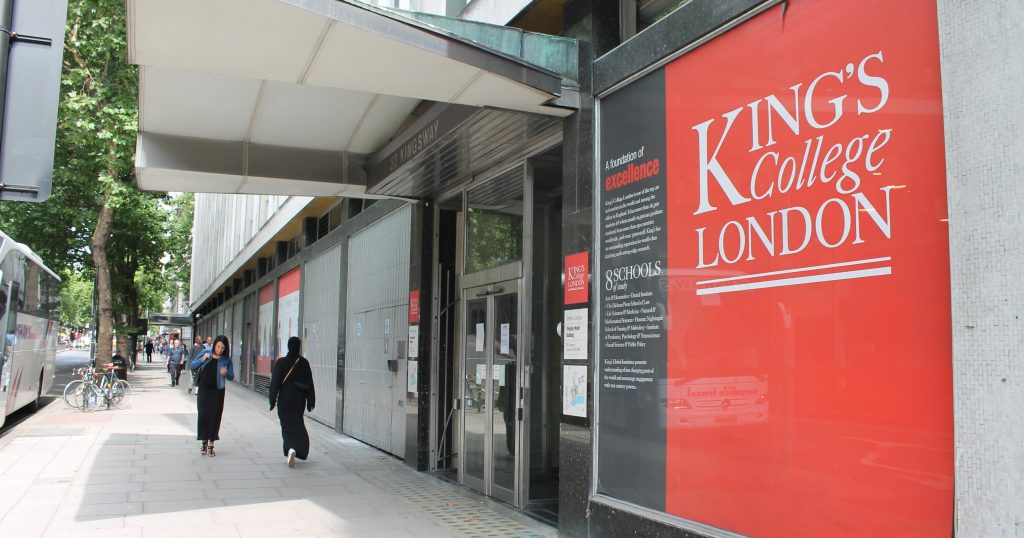 Five reasons why you should visit the Virginia Woolf Building at least once
Unless you are one of the lucky few who has a lecture in VWB, you have probably never been inside the building – and this is why you should take 10 minutes to walk over from Strand at least once this year.
'Honesty book sales' and other creative initiatives
VWB is the only King's building where you'll walk into a common room and find people willing to trust other students to pay them back when they're not even there.
But what else would you expect from a building full of arts and hums students?
Free book swap in all common rooms
If you miss the honesty book sale or you're just skint – don't worry. All VWB common rooms have bookshelves from which you can take any book and swap for one of your old ones.
Parties (and free booze)
If you're not a bookworm, VWB still provides for you: but in the form of free alcohol and snacks in its many parties throughout the year – there are even speed-dating events and live jazz music to soothe your soul.
The creepy Virginia Woolf statue
You'll either love her or hate her, but you won't be able to stay away from her. The creepy Virginia Woolf statue on the ground floor follows you around with its eyes like a haunted Monalisa, giving the building its name – and horror movie factor.
Microwaves, free tea and coffee
If none of the above points persuaded you, this last one will: instead of queueing to use the microwave at Macadam for 30 mins and ending up with cold food, just go to any of the seven VWB common rooms to use a no-queue microwave – and make yourself a nice cup of tea while you're at it.
Bush House may have gorgeous views and two terrace cafes, but it has nothing on the creepy Virginia Woolf statue.