'I saw one man jump from the building to escape the flames': We spoke to a survivor of the Grenfell Tower fire
In the early hours of Wednesday morning, a fire broke out at Grenfell Tower in north Kensington. Approximately 250 firefighters, 40 fire engines, 20 ambulances and riot police were called to the scene to control the fire, which started on the fourth floor and quickly spread to the 24th.
17 people have been confirmed dead and nearly 20 others are in critical condition. The death toll is expected to rise.
Kimberley, who lived on the second floor, was asleep when the fire had started two floors above her. She woke up when her dogs started barking. Her friend originally dismissed the noise from the dogs, saying Kimberley was being paranoid. However, the resident sensed something wasn't right.
Kimberley told The Tab King's: "During the early stages of the blaze they started making so much noise I became concerned, my friend thought I was just being paranoid but I could sense something was out of the ordinary."
Eyewitness reports from the scene described children being thrown out of windows to people who had managed to escape below, including a 10 month old baby who has been confirmed as safe.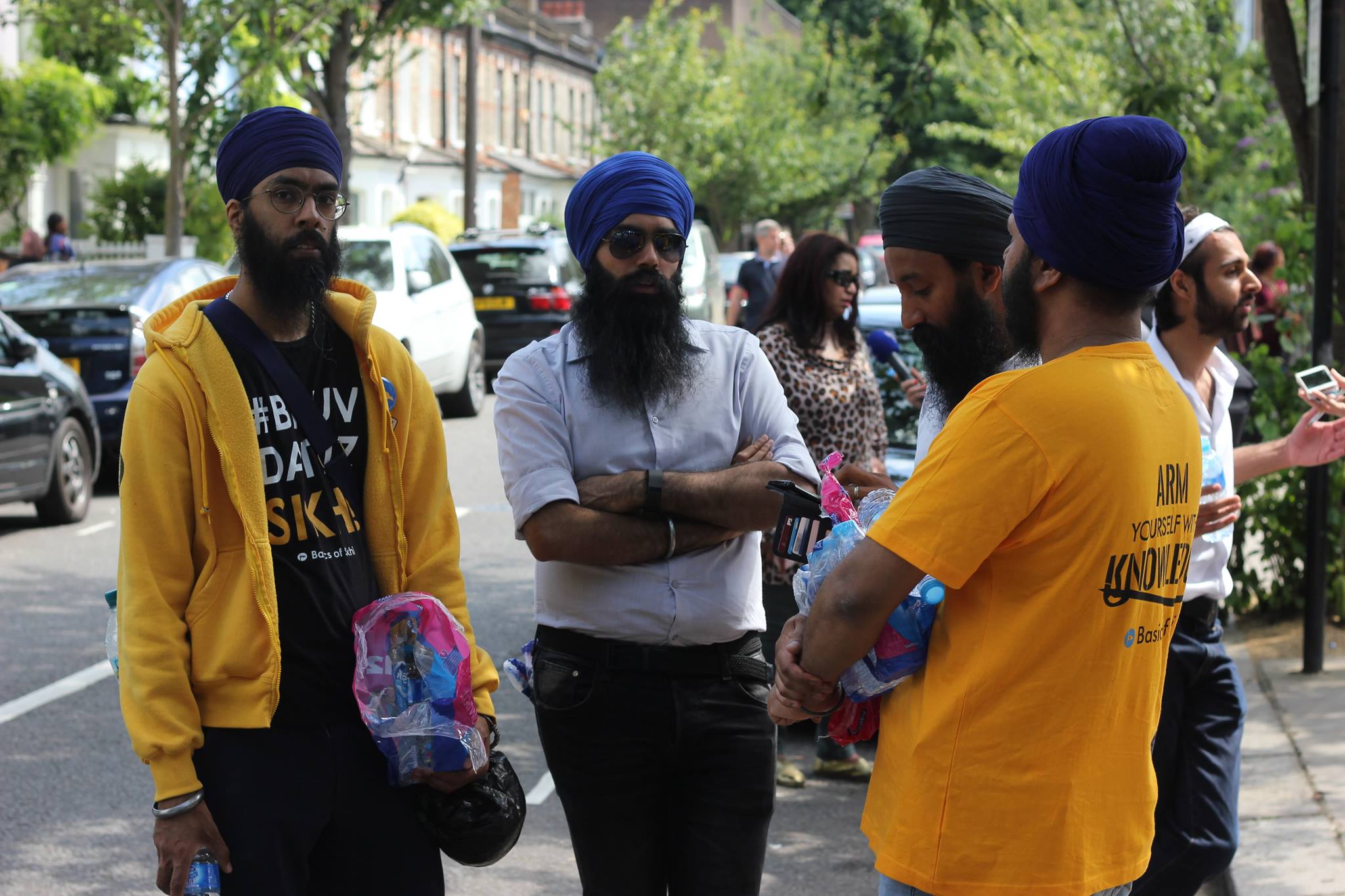 Kimberley added: "Another person threw their baby to someone from a floor or two up, and luckily it was caught safely.
"I saw one man jump from the building to escape the flames. He died as soon as he hit the ground."
Latimer Road, where the tower block stands, was a distressing scene yesterday with people who had been evacuated and made homeless lying on a patches of grass close to the tower. Many were sat with the few items they had salvaged from their burning homes.
Local centres have created drop off points for aid and shelter for those affected. These locations have been inundated with donations from Grenfell Tower locals and Londoners alike providing clothes, shoes, hygiene products and food for those who have been made homeless.
London universities, such as King's College London, have also set up donation points on campus to help those affected.