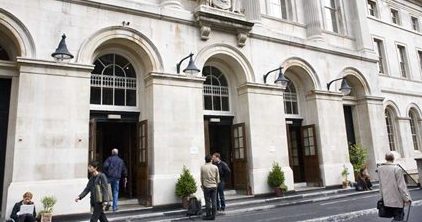 King's College London ranked top five for Dentistry and Nursing in the WORLD
King's College London has been ranked in the top five places to study Dentistry Nursing in the latest QS World University Rankings today.
KCL Nursing made the top three coming in at third place, whereas Dentistry was ranked fourth best globally.
Pharmacy & Pharmacology studies at the university was also highly ranked, placing seventh in the world rankings.
The 95 UK universities included in the seventh edition of the QS world rankings took eight of the number one spots by subject as well as a third of the top three spots.
Unsurprisingly, Oxford University was one of the biggest winners taking five of the top spots as well as being the best university for Arts and Humanities. Other high-scorers include Harvard and MIT with fifteen and twelve number-one positions, respectively.
Although universities from Europe and North America continue to dominate the top spots in the survey, other universities, most notably in Eastern Europe and Russia have increased their overall share.
The full rankings can be found here.