BREAKING NEWS – King's to divest from fossil fuel by 2022
This evening, Roger Hallam ended his 14-day-hunger strike with a celebratory smoothie – after meeting with VP Chris Mottershead, Ben Hunt and a representative from KCL's press office it was agreed that the university will be fossil free by 2022.
Last night, around 20 activists occupied The Old Committee room for 24 hours, before sitting down with university management.
Speaking to The Tab, Roger said:
"We're all mates with KCL Fossil Free – no hard feeling – we all need to work together to make sure they stick to the agreement and we all agree on this.
"KCCE has shown that a series of open direct actions culminating in a hunger strike can bring about the major changes in investment policy from a university management.
We can wait no longer for institutions to drag there feet on fossil fuel divestment and KCCE has shown what can be achieved in just eight week by breaking rules so new rules can be made."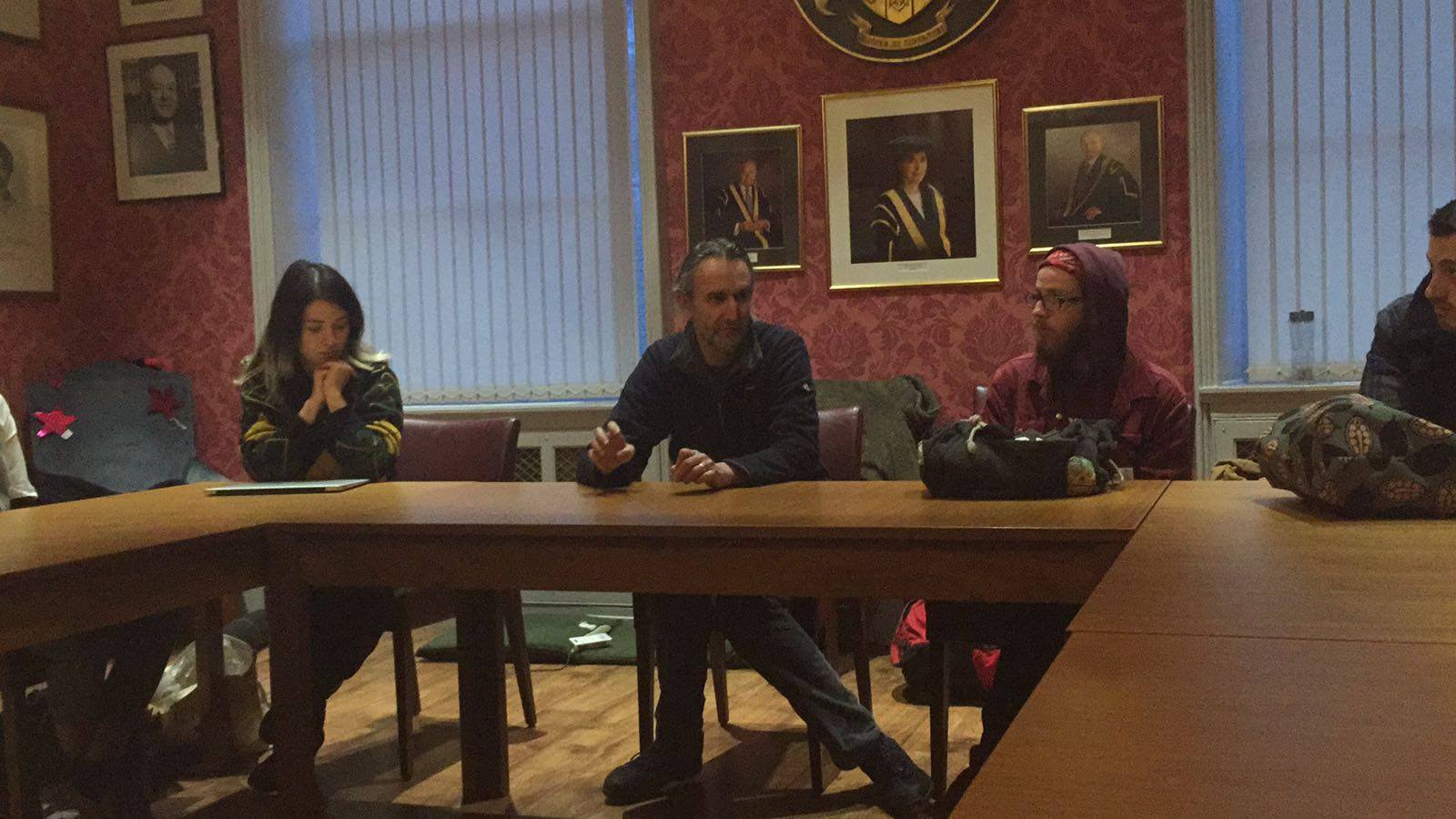 KCL, KCCE and KCLSU have agreed upon the following points, subject to confirmation by the College Council:
1. King's College London students continue to demonstrate their commitment to creating a better world.
2. We are agreed that divestment is just one aspect of dealing with the imperative urgently to reduce greenhouse gas emissions.
3. We will pump-prime new research to underpin this 'carbon free' delivery.
4. We agree that King's College London will have divested from all fossil fuels by the end of the year 2022
5. King's will be 'carbon free' by 2025, but this is dependent upon having options without significant financial impact.
6. King's will increase its commitment to investments with socially responsible benefits from the present aim of 15% to an aspiration of at least 40% by 2025.
7. Regular progress towards delivering these targets will be made, including a formal annual report on progress.
The terms are subject to there being no significant impact upon the financial risk and returns used to support academic activities.