What works better on Tinder matches: Shakespeare or Drake?
'I love you more than words can wield the matter' vs. 'Best I ever had'
In honour of it no longer being Valentine's Day, a very important test has been conducted to compare two great titans of love – Shakespeare and Drake.
So, whose lines work better on Tinder matches?
Shakespeare
This guy seemed to take Hamlet in his stride.  Score: 1-0 Shakespeare – Drake
Drake
But new bae responded similarly to 'Furthest Thing' by Drake.  1-1, interesting
Shakespeare
A good cross but there was no-one in the box, he didn't approve, no goal Shakespeare. 1-1
Drake
Brilliant display! 1-2! Drizzy scores when he wants
Shakespeare
Didn't work – we argued already. 1-2. Has Shakespeare lost his the pace he once had? Worrying
Drake
Drake! Back of the net, 1-3 and the stadium erupts.
Shakespeare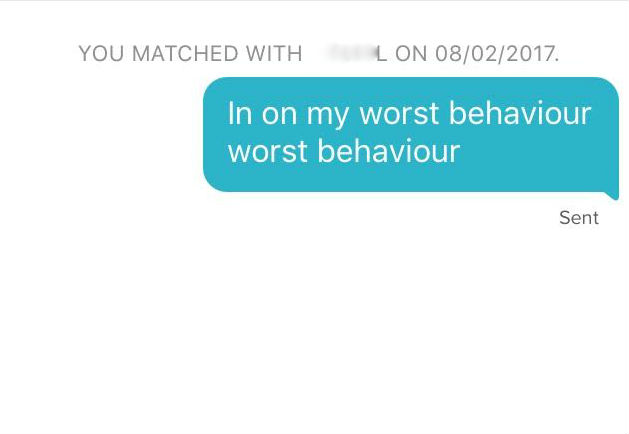 But just when we were settling in for a Drake win – disaster strikes. 'Worst behaviour worst behaviour' receives no reply –  listen to it echoing forlornly away down that cold white Tinder abyss. Searing rejection, oh bae! I regret everything! If only I'd said 'hey' who knows what could have been, lol.
Shakespeare
Not 100 per cent sure what this dude is on about but still this is a solid goal from him. He used all his experience here. If anything he almost hit that too well. It's all to play for now, 2-3
Drake
I don't really have the demeanour of a natural born rapper so if we were ever to meet, he would prob think I was a catfish therefore this attempt failed. Drake's losing form… and you just can't afford to slip up at this level 2-3
Shakespeare
Shakespeare pulls even! 3-3, absolutely SEN-sational, he certainly knows where the goal is.
Shakespeare
And again Shakespeare once again! Midas touch, 4-3. He came with a game plan and he's stuck to it.
Drake
In the final minute, a last attempt from Drake to salvage the score, this guy did catch on quickly to 'Best I Ever Had' – but I would want some or all of the last slice (of pizza, Drake means) so unluckily this was just offside.
Result: 4-3 to Shakespeare in what for many is a surprise win.