20 inspirational women at King's
1. Hareem Ghani
Brief CV: Co-founded 'It Stops Here', former KCL Women's Officer, NUS Women's Officer, Wall of BAME 
"I nominate Hareem  for her work and efforts concerning women, empowering them (basically her endless handwork for women and PoC)."
"Her staunch opposition against the viciously racist PREVENT agenda, kicking off the Students-Not-Suspects Tour, contrary to much difficulty imposed upon her by the legislation itself, has shown an unequivocal and unrelenting devotion to the protection of students of colour, at an institutional level.
"For Hareem not to be on this list would be unjust – I have never met anyone more devoted to the liberation of our students than her, and beyond our students I have never met anyone in my life who has so sacrificially protected the humanity of women, and especially women of colour."
2. Nadine Almanasfi
Brief CV: Former President of KCLSU (the first muslim woman to secure this position)
"I nominate Nadine for her achievements as the first female Muslim President. She is  politically aware and embodies everything it is to be a powerful woman, her identity was always at the forefront of her role as President and she didn't sacrifice who she was or what she believed in, and that's important at a time like this."
3. Rosalyn Buckland
Brief CV: PhD Researcher (mining in C19th Literature) 
This student nominated their seminar leader, saying "she is so passionate about what she does, she's intellectual and more to the point an inspiration to be the best and most intellectual version of yourself."
"I nominate Guinevere because she is committed, dedicated, a brilliant leader, speaker and an organised individual."
"She was brilliant at working under pressure, organising the whole society, and she even came up with a wonderful hands on history project. Although she never got funding for it, she is brilliant in her research and enthusiasm."
5. Sophie Heatley
Brief CV: Team leader AIDS Orphan, Student Representative 
"She is team leader for the charity AIDS Orphan and is currently at an exchange programme in Shanghai. She is generous, giving, compelling, compassionate and honestly awesome.
She not only manages university workload with work but also helping to spread awareness about HIV/AIDS and promoting the Kenyan projects for children victimised by it."
6. Husna Maryam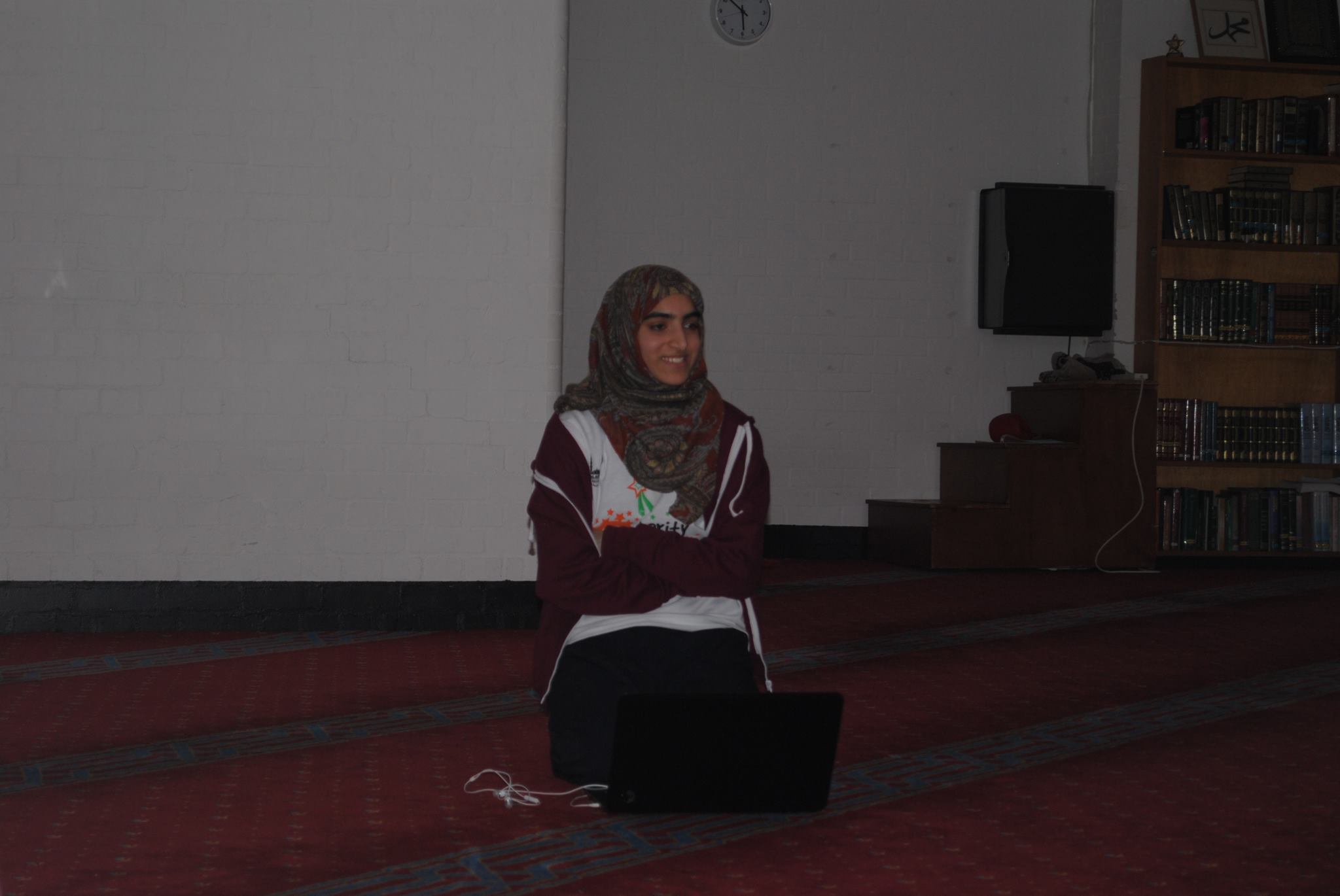 Brief CV: Strand Headsister 
"I nominate Husna for gracefully leading and being a part of the King's Islamic society and ARK project. She is always out at those stalls, dedicating her time and energy to promoting an understanding of religion, diversity and acceptance."
"I also nominate Husna, she is the most articulate person that I have had the pleasure of meeting. I have learnt so much from her, you can ask her almost anything and she'd have a response along with a mini history lesson. She really is inspirational, kind and really someone I look up to."
7. Dina Asher-Smith
Brief CV: GB Athlete, holds 2015 British Outdoor Championship 100m Gold medal, won 200m title in European Championships (Amsterdam)
"Dina is the real deal – as well as studying for a history degree she is getting ready to compete in Rio as an olympian. She is an ambitious, determined young woman who is a role model to many others. She is also the fastest woman in British history and will inspire girls for many generations to come."
Brief CV: Student Representative, Secretary of English Literary Society
"I nominate Jo for her work for the English Literary Journal and as student representative for our department, for her mind and attitude in general, she is smart and confident. I'd like to be her, personally!"
"I nominate Jo (who on the English Group chat earned the nickname Hermione) for taking the time to speak to everyone during coffee morning (I can't think of a better representative than her). She is charismatic, outgoing and her love of books is admirable!"
Brief CV: Women's Officer, Founder of KCL WoC
"I nominate Zahra for her fight for inclusion and diversity at King's, and for being a real feminist!"
"Zahra is an amazing person, she is well regarded on her course and she always speaks what's on her mind. She is a strong minded woman (hence why she is women's officer). She is responsible for creating the group KCL Women of Colour (alongside Hareem and Asmaa) and is looking to start an online magazine run by women of colour, evident that Zahra is a person of action."
10. Giovanna Marasco Flores
 Brief CV: Petition starter against mandatory MA deposits, Founder of KCL Angry Masters
"This year King's rolled out a £40 application fee at MA level, and a mandatory deposit of £1000 for domestic and £2000 for international student. Giovanna started a petition, blog, social media pages. Her hard work and persistency in starting this campaign (bearing in mind it didn't affect her as she was already an MA student at this point) is inspirational.
"She managed to secure a removal of MA deposits for one year. Many students owe her a great deal and I'm grateful that I have had the chance to know such a wonderful woman."
 Brief CV: Student Representative
"Nicole is a big character, let's just say she always has something to say and that has really saved some of our seminar classes (the awkward silences etc). She puts her department first whether this be from organising parties, coffee mornings, volunteering to lead an SCLC meeting and just being so easy to talk to. She is the best!"
 Brief CV: Organiser of the 'Why Is My Curriculum White?', involvement in 'People of Colour (PoC) and Allies Student Walkout' and #BlackOutTheWhiteWall, PoC Officer
"Nadia is inspiring for too many reasons to count – her mobilisation with KEMA over the past year and work with the Sisters Uncut organisation being two of them. She is passionate and resolute, and well deserving of a place on this article."
13. Guluzar Bayhan

Brief CV: Awarded KCLSU Honorary Life Membership, Leader of ISOC Welfare 
"Gul has been a constant source of inspiration for me during my short time at King's. She was one of the architects and leaders of the Islamic Society's Welfare initiative and, with her team, made it the open, inclusive and helpful service that it is today.
Throughout the year, I have been able to hear Gul single-handedly inspire a packed lecture theatre (note, Gul is also fantastically eloquent when she speaks), I was able to attend a female leadership conference that Gul had invited me to and I have seen my own peers benefit hugely from the work that ISOC Welfare has been carrying out.
All this, Gul does with a niqab – not only is she evidence of a woman who is proud and sure of who she is, she is someone who shatters stereotypes simply by being her amazing self."
 Brief CV: Media Officer of KCL Mission Medicine, Outreach Officer 
"Amini is fierce, intelligent and outspoken. With the Bangladesh Society, I have seen Amini meld poetry with knowledge and move an audience whilst speaking passionately against colourism, as Outreach Officer I have seen her bring smiles on the faces of the elderly people at Sonali Gardens, whilst managing a schedule and volunteers at the same time.
This is a woman who combines her love for God with her belief in female empowerment to create amongst her friendship groups a sense that, together and individually, we are all capable of doing amazing things."
Brief CV: Campus representative for ISOC Welfare and Discover Islam Week
"Tamanna is superwoman, I don't know how she has time for everything that she does and still be the determined, kind and patient person that she is.
The concept of charity is so well intertwined with Tamanna's nature, she spends most of her free time outside of university engaged in charity work (my second encounter with her was when I accidentally bumped into her whilst she was bucketing in Central London).
Also admirable is her eagerness to feed EVERYONE! It is her aim to make sure that family, friends, volunteers (for her various projects) and even strangers have all been fed by the time she has ended her encounter with them."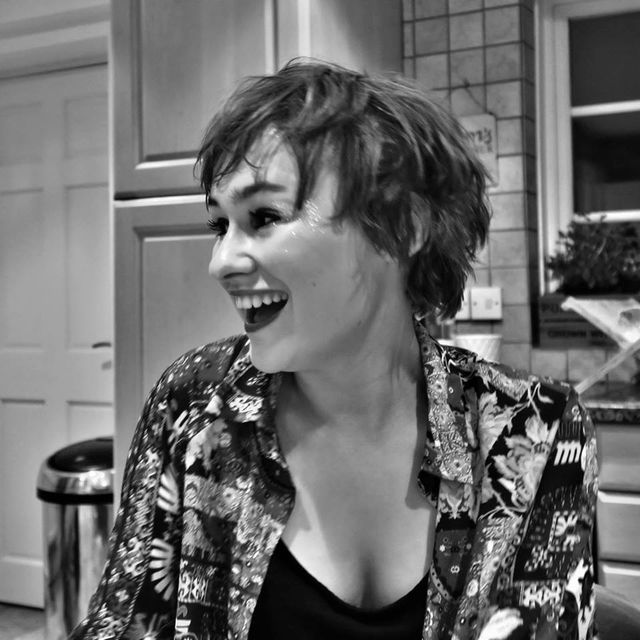 Brief CV: Co-President of King's Players, Producer of 'The Surge' (to be performed at Edinburgh Fringe Festival 2016
Kate graduated with a First in Business Management which is a huge achievement. She co-directed and devised the sold out production of Caged at The Rag Factory in her second year. She also directed 'An Evening of Feminist Monologues' in order to support and raise money for Rape Crisis centres around London (in connection to the campaign It Stops Here).
Brief CV: Former Women's Officer, 
"I first saw Lam at the 'Black & Brown, Shut It Down' protest and she gave a speech about the disparity within the medical profession, placebo testing etc. She was very moving and inspirational!"
 Brief CV: KCL Radio station Manager, Hosted BBC 100 Women Conference, Co-founded WHOIAM blog
"Surya is a radio legend, she is responsible for presenting and producing 'Enough About Eve' (a talk show with a feminist twist). She is at the forefront of many initiatives celebrating diversity such as her blog WHOIAM and in general a super cool person. I won't be surprised if she becomes the manager of a radio station because she has transformed King's media."

Brief CV: Director of Wildabout, Former Editor of Fashion Philosophy, Author at Gal-dem
Tskenya has worked in places that fashion lovers would only dream of working for! She is an inspiration for taking action and creating her own online magazine which is described as aimed at "young man and woman who has an eye for counter-culture fashion and culture". She is an inspiration to all women, an example of independence, persistency and determination."