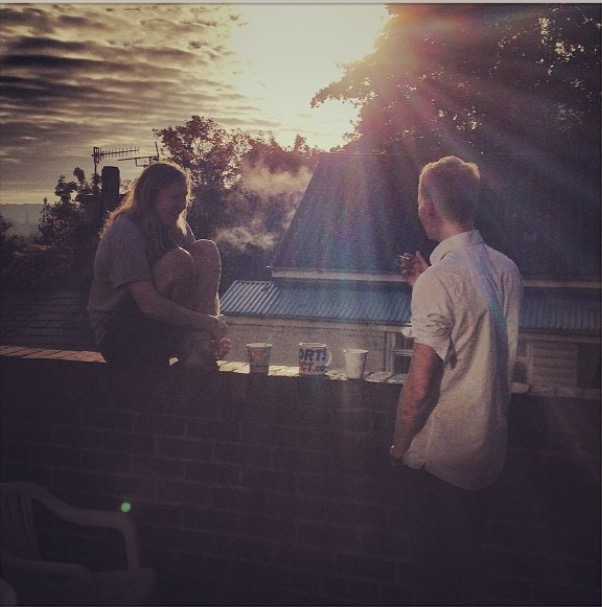 Why Sheffield is the ideal Easter holiday destination for a London student
There are only two more days 'til holidayz. Where to go? What to do? Are you too broke to go skiing, and so over Amsterdam now? Don't worry, there's another golden destination waiting for you much closer to home. Sheffield.
Yes, Sheffield, that town up north wot makes steel n that. It was 2013 AD when I first discovered Sheffield. It was summer, the birds were singing and the sun was shining. I was fresh off my gap year and clutched by a new desire to be edgy. My two best friends were at uni in this random town nearby.
So one day, I decided to pay them a visit. The rest, dear reader, is history. Since that fateful trip, I've spent a ridiculous amount of time in Sheffield – countless weekends, weekdays, even weeks. This is because it is honestly the best place in England north of London. It has many handy contrasts, but also reassuring similarities, with our own city. Sheffield could be the Easter getaway of your dreams.
Like London, Sheffield has great cafes (try Marmadukes), great restaurants (Bloo 88 does killer pizzas) and great bars (Bungalows and Bears is in an old fire station, ooh.) There's shopping, too – Vulgar and Thrifty are vintage troves that could nearly trick you into thinking you're in Shoreditch.
In London we have culture round every corner, and nice green parks as well. Similarly, Sheffield has the most green spaces in any European city.
Also, the Peaks are just a 10 min bus ride away. Sheffield has art installations, theatre, unusual film screenings and a lit steel museum. I don't think we actually have a steel-specific museum here…? Shit! Book a train rn!
Even by our lofty standards, Sheffield nightlife is a very, very good time. Its venues and its sounds are diverse and inventive. A recent survey named The Harley students' fave night out. Also, you could theoretically roll straight back there the following day for a burger. Sheffield attracts big names (like Four Tet, Gilles Peterson, Basement Jaxx and Floating Points) because these guys are recognising this place is fast becoming the north's hottest party starter. Leeds and Manchester are old news now. But Sheffield is a secret that's starting to spread.
The two biggest contrasts are that Sheffield is tons smaller than us, and tons cheaper. This means it's easy to navigate, and no night out is more than 15 mins away. And, it means a beer costs only £2.40 (sic).
There's also another, stranger phenomenon at work in Sheffield. Maybe there's something in the water there. But nearly everyone you come across is outrageously, inexplicably nice. After three solid years of gate-crashing the place, I can tell you this is not so much just a lucky run as it is a statistical fact. Here in London, we have a massive mix of people. In Sheffield, however, people call you 'duck' in total seriousness (ie 'eh up ducky'), and Sean Bean's nephew happens to run the local takeaway (Sean's that bloke off Game of Thrones).
Ultimately, Shef is brill because the overriding atmosphere there is totally in tune with ours here. It feels creative, vital and full of potential, in just the way we're used to.
Near the train station, there's a poem about Sheffield up on a wall, which summarises what I mean. It says: 'The city where your dreaming is repaid, the lives which wait, unseen, as yet, unread.'
So get yourself up there for some mad, cheap fun in a little, friendly place, which is both similar and different to here in just the right ways. Breathe some bracing northern air and have a change of scene – before you start missing London too much, and come scuttling right back.