Great Dover Street Apartments is the only place to live at King's
It's not called 'Great' Dover Street for nothing
After deciding on the all-important question of which university you're going to spend the few years of your life at, the next biggest decision you'll face is which halls to apply for.
At King's you're not short of choices, but when it comes down to it there's only one shining star: Great Dover Street Apartments.
Getting allocated any of the other residences is like paying for Tesco's own vodka when you can get a large bottle of Russian Standard for the same price.
When people first check out the residence list, most automatically assume that Stamford Street Apartments are the place to be. These people are wrong and believing the hype is a big mistake.
If you want to make the most out of uni as a chance to release your inner social butterfly, don't live at Stamford Street.
The admiration you have for someone who managed to get themselves a spot there quickly dies when they complain about how morbid their flatmates are – who wants to live with a bunch of people who lock themselves in their room all day and night?
That kind-of defeats the point of student halls. Who knew Stamford Street's front office would take on the role of uptight parents, without the benefits that come with it (I don't think they would appreciate being asked to cook meals for the flat)?
If students wanted to get lectured, they'd turn up to the ones they pay £9,000 a year for.
On the other hand, those at GDS prefer to spend their time decorating the office in themes for the time of year (pumpkin stickers for Halloween and currently a Christmas tree). Although Great Dover Street is an extra 20 minutes walk to university, that gives you an extra exercise dosage for the week, so we'll see who's laughing when it's beach bod season.
If you live at GDS, chances are you're going to be pretty cool. It's more down-to-earth than Moonraker and the Urbanest residences – slumming it in student halls are part of the first year experience – but the standards are higher than Julian Markham.
Sorry, but who wants to be coherent enough coming home from a night out to be ready to whip out some karate moves just to protect yourself?
Trotting home to GDS on the other hand you'll feel as safe as you can be in London. Considering Borough and Elephant and Castle are neighbours, the difference is huge and it definitely favours the former.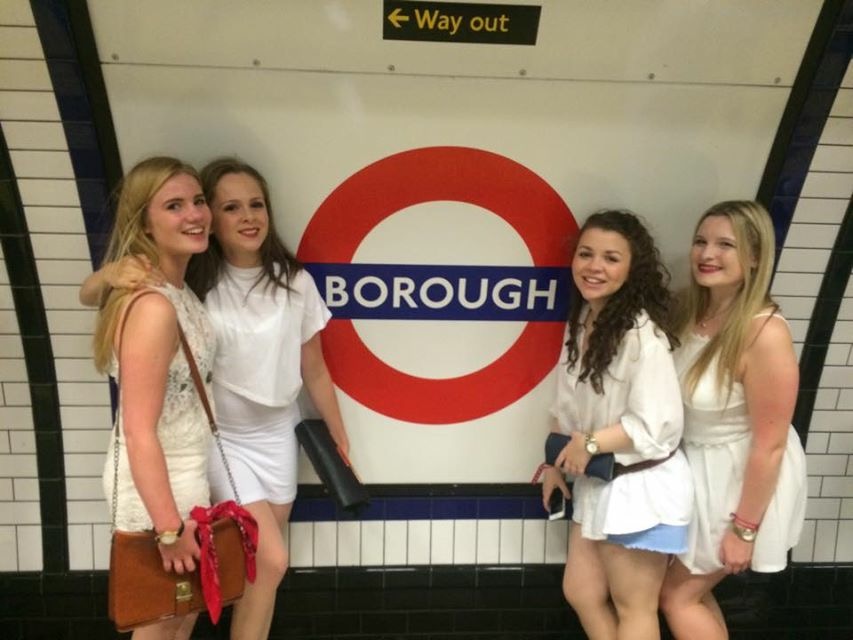 The location here is the main attraction, with Borough and Bermondsey markets down the road, you've got fab food at your fingertips as well as the iconic Dover Castle pub with student discount on drinks and the classic tunes of S Club and Busted.
Dover Street is way more central than Ewan Henderson Court or Champion Hill (if you're going to come to university in London you should be IN London, not Greenwich) and you can forget Stratford ONE and Angel Lane – who wants to deal with an hour bus ride home when you're pissed and desperate for a cheese sarnie?
As for intercollegiate halls, well that's just sleeping with the enemy… literally. How can you shout out about "Godless scum" on the sports field when they're the same scum you'll be returning home to?
All in all, Great Dover Street Apartments is the one to cross your fingers for after results day. Chilled, sociable and within walking distance to your fresher needs – what more could you ask for?