How girls develop as clubbers over the years
But did u do body con dress with heels?
There are rites of clubbing passage that every girl passes through.
Your look, your attitude and your ability to hold down a sambuca change over the years, and you can pretty much define every year of your life from 16+ by thinking about your social life at the time.
Here's how it tends to go…
Bit basic/very sober
We all remember that first euphoric sip of WKD Blue that made us think it was possible to get with Mark Wright at his local club appearance.
It was Filthy Rich U18's at Oceana and there was obviously a really inappropriate fancy dress theme. You had spent hours getting the perfect ringlets with your Babyliss curlers and applied an unruly amount of your Mum's St Tropez to your legs.
You'd borrowed the tackiest New Look heels from your slightly cooler mate who had nicked them off her older sister, and you were wearing glitter liquid eyeliner in a way that was not meant to be ironic. Dripping in Topshop, it went without saying that you and your five mates would all be in the same high waisted skirt and bandeau top. It also went without saying that no matter how many times you begged him not to, your Dad would be outside at 11pm because it was a school night and you weren't a legend yet.
'Oh dear they're in the year below'
As soon as you were 18 and had earned your rightful place in the queue for a jägerbomb, it became criminal for anyone younger to be seen at the club. Whisperings of the notoriously slaggy group of year 12's moving in on the boys from your year had you and the girls triggered and immediately the whole clubbing experience became a more exciting, if not slightly too hormonal affair. This was your turf. Your profile pic was taken in the smoking area, all your recently tagged photos were taken on the dance floor and the most likes you'd ever got on Instagram was for a picture of you downing a fruity VK. How dare they think they could scrape in on your fun. How dare they think it acceptable to be bright orange and wearing the same thing.
Outgrown the local club?
London clubs were bigger, better and full of dodgy older men who would buy you and the squad expensive watered down beverages. They promised buckets of drink with ice fountains and possible sightings of the MIC cast, which at the time was a huge pull factor. Tottering about Leicester Square in 6-inch heels, following someones Google Maps to Cirque Du Soir (which definitely looked more spacious on the website) was a Friday night well spent and although you'd been rinsed dry by the mini bus driver, it was alright because if you played it cool enough then you'd have your night covered by the greasy promoter who fancied your mate.
Clubbing is shit
Uni bound and way less extra than a few months ago, you'd now rather throw on something casual and enjoy a cold one at the pub than ever waste time and money at the club. In denial of the past 3-4 years, your clubbing persona had been put to bed and replaced by a cool, mature drinker of fine ales. The pub was a safe space where you could sit around and discuss how pointless clubbing was. Promoters didn't venture there and the dodgy old men were just your Dad's innocent, if not slightly pissed mates.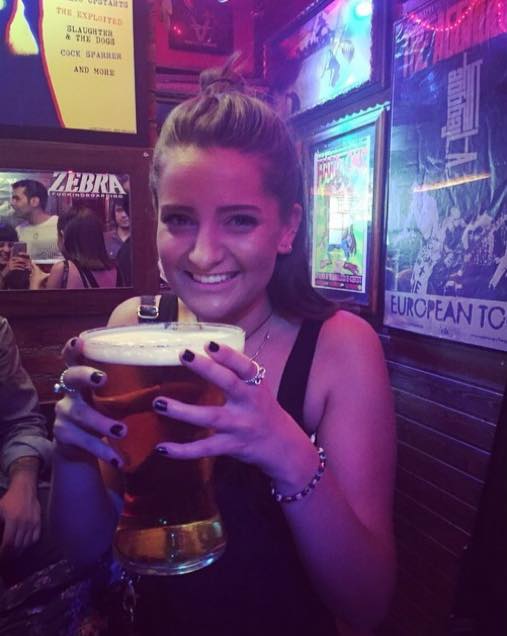 Clubbing is still shit
If it's not a really special occasion, then you just don't bother. You and the girls would rather stay in having wine and chats watching Bake Off and what of it? You talk for hours on end about life after uni and cringe at all the drunk stories of old. It might be more boring, but it's definitely cheaper and involves less money spent on Boohoo.com.