Where you live in Liverpool will define you
If you call it Smithtown you are embarrassing yourself
We're all stuck into second semester now, and for those of you who didn't panic and sign up to live somewhere in October for fear of being homeless, most of you will be looking for a house to live in next year.
But where should you go? Liverpool is a city full of student areas and each one is completely different, so choose wisely, because where you live says a lot about you.
Smithdown
Please, don't try to call it Smithtown, you are embarrassing yourself. Smithdown is swimming with students, and if you live there you most likely spend around 20 hours a day on the same table at the Brookhouse that you and your friends have claimed since you moved in.
You say that it's so much cooler than town, because who can be bothered with the crowds? You most likely study Psychology, and live in a house full of people who study Psychology, you basically just spend your days psycho-analysing each other's every move.
Smithdown – the Borrowdale Road end
You are basically the same as the rest of Smithdown but you have to check that you've locked the door each night before you go to sleep and outside your house sounds like the purge is happening after 10pm. Safe to say you guys will stick to pres rather than venturing out.
Mount Pleasant
You took the landlord too seriously when he said that this property usually goes quite quickly, and now live in a 16 bed house with the people that you met in the first week of fresher's.
And they're totes like your second family – when they're not sleeping with each other or arguing about whether to go to Bumper or Levels. You essentially live in the Geordie Shore house, but you're not getting paid by MTV and you have 9am seminars to go to.
London road
You have to be careful not to inhale too deeply when you leave the house otherwise you'll be high as a kite by the time you get to your lecture.
If you live on London Road you most likely have a cupboard dedicated to alcohol that you bought on sale at Lidl. You pride yourself on the amount of dominoes vouchers that you and your housemates stocked up at the fresher's fair, even though you never actually use them because who can afford dominoes on a student budget?
Your floor will be sticky with the vodka – cranberry's that you tipsily spilt the other night and  you probably have an epic 'chunder chart'.
Kensington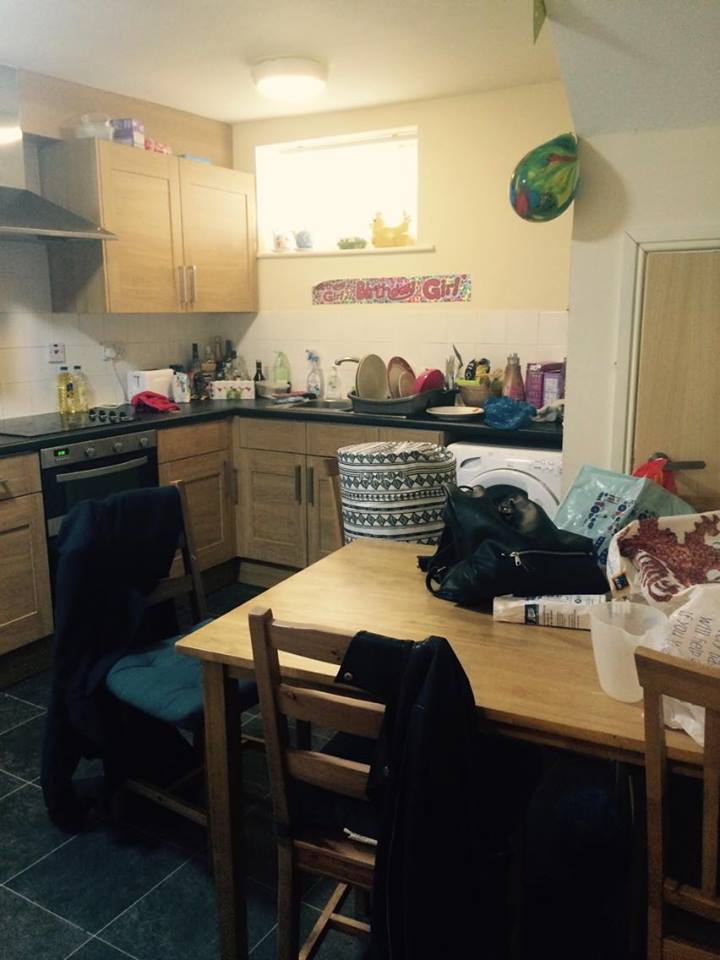 You will be lucky if you survive the year. You cooly ignored your friend's warnings about Kenny, shrugging it off because the  houses are cheap and the guy who showed you round said that the crime rate has really dropped this year.
But now every time your house mate pierces the film on his ready meal for one, you automatically dive under the table. You spend most of your weekly budget on Budweiser, and most of the rest on red plastic cups and ping pong balls.
Woolton
Are you even in Liverpool? Seriously, you might as well be commuting from home, but at least you have a bath between the seven of you.
Woolton is full of mature students and home-owners, so if you're a first year don't go there expecting a rave. On the plus side, some of the houses let you have pets – is that not every student's dream?
Sefton
Your room is so big it has its own echo, it's filled with dream catchers and motivational quotes that 'really mean something to you'.
Your pre's playlist on Spotify consists of Mumford And Sons, and Daughter, and you've spent a large portion of your adult life trying to drink wine and hide the fact that it makes your taste buds quiver.
You're far too cool for town, and anyway Lark Lane is sooo much more chill, right?
Anywhere near Concert Square
Your mum most likely pays the rent, but despite having your whole loan to yourself, you somehow manage to be well into your overdraft after a month because the shops at L1 were crying your name.
You are a two minute walk away from concert square, what more could a student possibly want? Because of this, the only time you're up before one o'clock is when you have to tell your course friends to sign you into lectures.
You convince yourself that you'll go over the lecture slides at some point, before going back to sleep until a more reasonable time in the afternoon.
Wavertree
The average age of your neighbours is around 57, but sometimes they let you bum a smoke on your way into uni so you can't complain. In exchange, you sometimes join them on their mad nights at the Pound Pub, the classiest joint around.
If you live in  Wavertree you most likely didn't even think about getting accommodation until July, and just signed up to the first place that looked decent, not that you went to a viewing or anything, but the pictures on the accommodation website were alright.
Back in halls
You were that one flatmate who filled the group chat with rants about no one cleaning up after pres last night, even though it was only 8:30 am and no one was planning on waking up before 12.
This is why none of your flatmates wanted to live with you. Although you probably wouldn't want to live with them anyway.
You're that person who gets a kick out of anonymously abusing people on Yik Yak, and goes home every weekend to get mum to do your washing.