The Lawns accommodation to close
Only 20 students had applied to live there next year
The once very popular Hull University accommodation the Lawns is to close after having accommodated students for decades.
The move was announced by the University after only 20 students had expressed an interest in living there next year, saying they are "responding to to a shift in student demand toward premium, high-quality, on-campus accommodation."
The planned closure follows the closures of Thwaite Hall in 2017 and Needler Hall in 2016, ending the student presence in Cottingham and turning Hull into a campus university.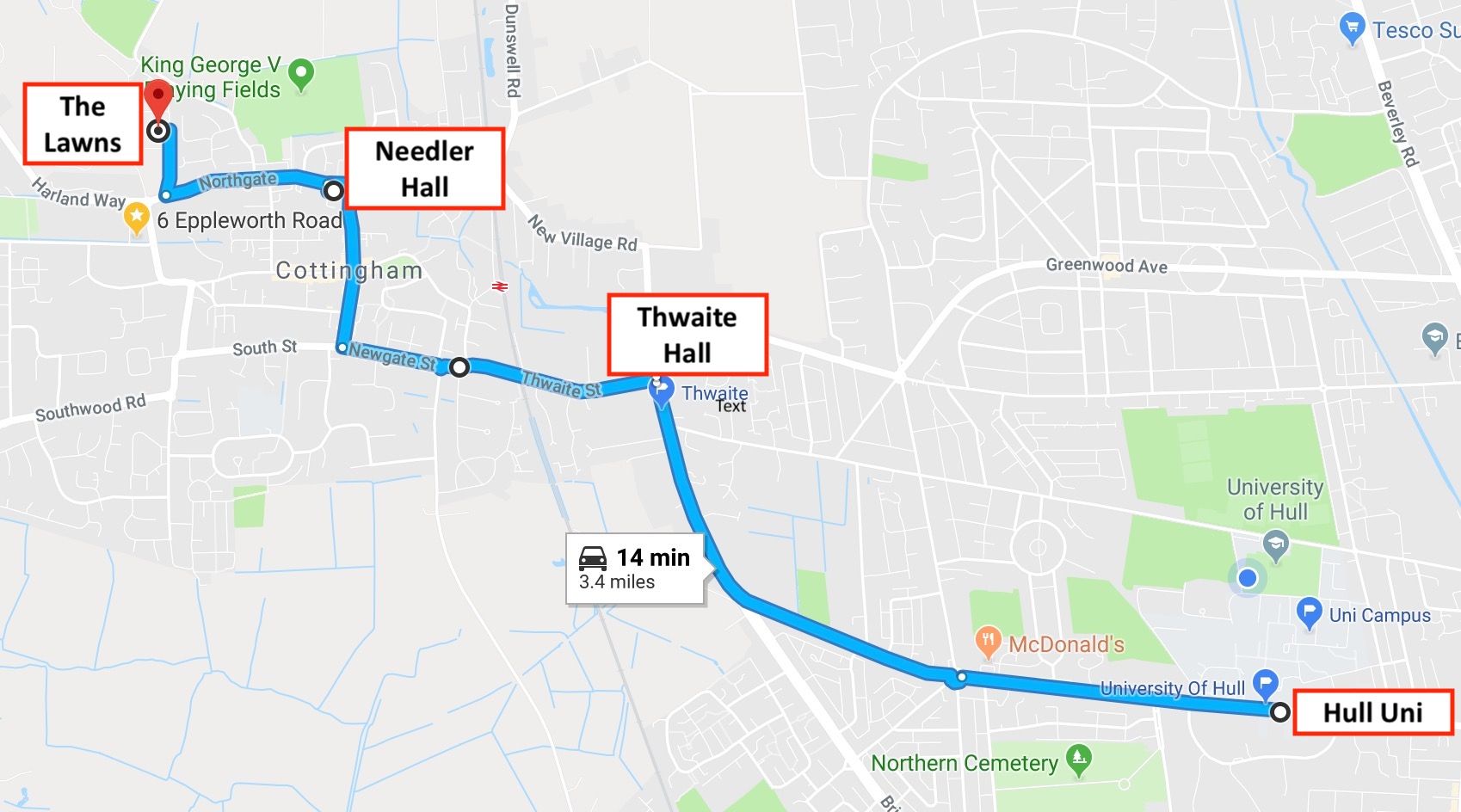 The move follows the opening of the £28.5m 'Courtyard' accommodation and 'Westfield Court' (as of yet unfinished), housing 562 students and 1,450 students respectively.
In response to fears that the move would mean poorer students will now be excluded from having a 'halls experience', the University has said "We have over 400 affordable rooms available (less than £100 per week), for 2019/20, which will more than provide for the demand we experience for affordable accommodation."
Further, they emphasised that "in collaboration with Kexgill Ltd, the University Quarter has been developed and is now providing good quality, affordable, secure terraced student houses adjacent to campus in Cranbrook Avenue and the surrounding streets. The University Quarter enables students to live on or adjacent to campus for their full academic career."
The decline of off-campus accommodation at Hull has been rapid, with the Lawns being the most popular accommodation only a few years ago— in it heyday housing over 1000 students.
Featuring a bar, a gym and catering facilities, the move will also necessitate EYMS busses amending its 103 and 105 bus routes, which currently terminate at the Lawns.
Cover image: cc-by-sa/2.0 – © Martin Dawes – geograph.org.uk/p/3455503