Here's everything that happened at Glasgow Uni in 2018
Before we get stuck into 2019, here's a quick hit of nostalgia for the year just gone
With the New Year fast approaching, it's time to look back at some of the highlights of 2018 at the University of Glasgow. From snow to free graduations it really has been an absolute corker of a year.
The Beast from the East struck
When the Beast from the East hit Glasgow back in March we didn't quite know what to do with ourselves but going to uni definitely wasn't an option.
Students were spotted skiing down Kelvingrove Park and sledging down Vinicombe Street, we all made the most out it. But the Beast from the East wasn't without its chaos with amber warnings issued by the Met Office and disruption to supermarket supply chains leaving Glasgow with shortages of fresh milk and bread. However, that didn't stop the fun and we can only hope for more snow days to enjoy in 2019.
Two weegies had a scrap mid lecture
Two random men managed to make their way into a lecture in Bute Hall and started brawling, making it one of the most bizzare lectures of year.
Glasgow University beat St Andrews and Edinburgh in the world rankings
Glasgow University managed to rise above St Andrews in the QS World University, coming 69th. As well as that, the Guardian University League table published in April showed 82 per cent of graduating students last year were satisfied with the quality of teaching compared to Edinburgh's 73 per cent.
Is it time to definitively declare Glasgow University as the best university in Scotland?
GUU got an all Female Executive and QMU its first black president
The GUU were able to elect their very first all female executive back in March. As well as Mata Durkin being elected as the first black president of the QMU and being the only president to be elected in a contested election.
This break through comes following improving representation of several minority groups across all the student bodies. With openly LGBT+ individuals, women and people of colour holding positions on all of the student bodies. It's great to see the diversity of Glasgow Uni campus represented but the worrying levels of low turnout in these elections shows more work needs to be done to engage student voters.
Lecturer strikes hit Glasgow
In February, lecturers across the UK went on strike to protest the pension plan set for them by the government. While the initial protest was only intended matter a few weeks but the dispute lasted a couple of months.
This resulted in lectures, dissertation meetings and academic services being cancelled.
Unfortunately, these strikes coincided with the Beast of the East leaving several fourth years struggling as dissertation deadlines loomed. Without access to lecturers or academic services they faced unprecedented challenges but fortunately the majority were able to submit their dissertations successfully.
Glasgow University Charity Fashion Show raised a record amount
Glasgow Uni Charity Fashion Show 2018

Posted by The Tab Glasgow on Sunday, February 25, 2018
GUCFS managed to fundraise to £22,000 for Glasgow's Children Hospital Charity at their FOCUS 2018 show. Breaking previous records and making it one of the largest fundraising societies on campus.
Graduation fees were abolished
£50 to graduate from Glasgow Uni and if I want to go to the ceremony, that's £42 as well for gown hire. Guess I won't be graduating then. I'd also like to point out that Edinburgh Uni have no fee. @AamerAnwar Perhaps our rector could look at scrapping the fee.

— Fiona Ballantyne (@starbug09) May 1, 2018
Following the above tweet to Rector Aamer Anwar, a campaign from students and some staff pushed the university's senior management to scrap the £50 charge for all graduating students in 2018 and every graduation following.
GUSA Club dominated BUCS
Glasgow University Sport Clubs managed to dominate leagues across a variety of sports. Whether it be Women Hockey 3rd and 4th team or GURFC 1st XV winning the league in a crushing performance over Loughborough. Plus, no one could forget GUSSC amazing success at not only Scottish University Dry Slopes championship but also the British University Dry Slopes. It has been an amazing year for sport at Glasgow University.
And no one can forget a clean sweep for Rugby as Women's Rugby won Club of the Year and Men's Rugby Team of the Year at this year's GUSA Ball. Proving everyone loves a rugby boy and girl.
Glasgow School of Art burned down
Despite a year containing lots of fun and good times, there was also a lot of heartbreak in Glasgow. Glasgow School of Art was expected to reopen in 2019 following £35m investment in its restoration. But unfortunately it burned down again leaving a scar on Sauchiehall street and GSA staff and students with even bigger headaches. It has been assured that GSA will reinvest and rebuild the damaged facilities to get it back to its former glory.
Glasgow University became transparent about its dark past with slavery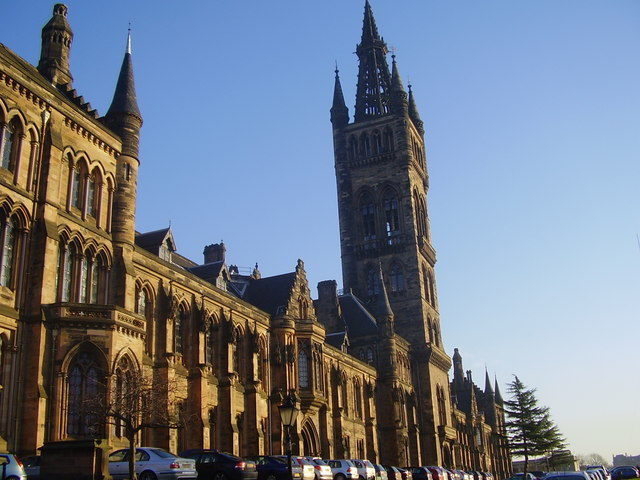 In September, Glasgow University published a report which looked to become transparent about the institution's history and profit from slavery. The report highlighted that it directly and indirectly approximately £16.7m and £198m from the slave trade. It was authored by Glasgow University Prof Simon Newman and Dr Stephen Mullen and was one of the first of its kind to be honest about its dark history with slavery.
Vice-Chancellor Sir Anton Muscatelli said: "The university has set out a programme of reparative justice through which we will seek to acknowledge this aspect of the university's past, enhance awareness and understanding of historical slavery."
Pints of Fun got more expensive AGAIN
In September, we all returned back to university and were shocked to see the price of fun had risen AGAIN. Now Glasgow University's favourite Student Union drink would cost us a killer £5.15 but will we all continue to spend our money on them…? Of course we will.
The Daft Friday queue was just as mad as usual
A group of 4th years arrived at 1:30am to claim their first place in the queue. There was also an alleged gas leak at the Stevenson Gym which required the Fire Service to arrive causing what one third year called a "stampede". But the majority of students waiting for their tickets were successful and managed to make it to the big night itself.
The Daft Friday theme was Shrek
Yep, that's right the 110th Daft Friday was Shrek-themed. With the swamp dominating the Drawing Room and 12 hours of fun leaving most of us with our memories far far away. If you missed Europe's biggest ball pool or the ABBA tribute act then don't worry only another year until we have another opportunity to be just as daft. The Committee did a fantastic job of transforming the Union again for another iconic night.
Thank you too everyone who made this year as eventful as it was. Here's to another great year at the University of Glasgow.