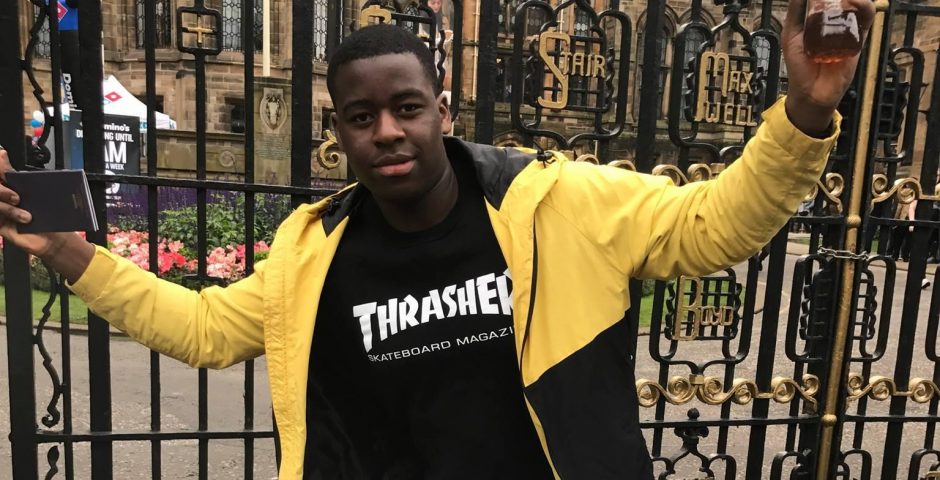 Glasgow uni's best dressed ft GUCFS
From fashion scouting to future models
Best dressed with a twist!
With a little help from Glasgow University Charity Fashion Show, we've provided you with ROUND 2 of Glasgow's best dressed students! Rumour has it some of this week's swanky contenders are future GUCFS models and brand ambassadors (cough fit boys).
If you haven't heard, GUCFS is a student run society which hosts a massive annual fashion show, raising tens of thousands of pounds for a various charities in the process. This years charity is Glasgows Children's Hospital Charity – what better than fashion for a cause! This week, GUCFS scouters and the Tab fashion team joined forces and took to campus to find you the best dressed students in Glasgow:
Grace, 1st year, Neuroscience
We are absolutely obsessing over these jeans which Grace bought at a vintage fair and cropped herself – True fashionista doing DIY!
Fashion inspo: blogger Valeria Lipovetsky – she has a classic style with a modern twist – great inspiration for everyday looks
Favourite shops: Zara, Topshop and vintage fairs
Niall, 1st year, Sports Medicine
Fashion inspo: himself (love the confidence)
Favourite shops: Zara, Urban outfitters
Courtney and Isolda, 2nd year, Geography and Business
Favourite shops: Zara, Urban Outfitters, Topshop and anything vintage
Ruairidh, 1st year, Psychology
Real men wear high gloss metallic pink
Favourite shops: Guess and Zara
Jake and Cammy, 2nd year, Politics and Business
Can't go wrong with green and jean!
Favourite shops: Topman and vintage
Flo and Rachel, 2nd year, Psychology, Accounting and Finance
Boyfriend jeans are life
Fashion inspo: Kendall Jenner
Favourite shops: Pull and Bear, Topshop, and Nobody's child
Jesse, 2nd year, Economics
Fashion inspo: ASAP Rocky
Favourite shops: vintage shops – loves to mix the old with the new
Keep an eye out for our Tab fashion team roaming around campus and big shout out to GUCFS helping out with our best dressed looks this week! Look out for their open model castings this weekend from 11am in the Williams Building, John Mac building.