What the condom you use says about you
Wait, you can get Nutella flavoured?
Now we all have our personal favourites when it comes to condoms, but have you ever thought: what if that piece of latex defines me? Do people judge me for my choice in condom? What if that piece of rubber, that sperm protector, actually demonstrates what kind of man I am?
Have you been waiting all your life to find the answer to that question? Look no further…
The standard 'extra safe' durex
This says "Y'know I'm rich enough for durex but not enough to raise a child". If you're looking for that wee bit of extra security then this is your guy, but beware, because it may just feel like having sex in a plastic bag. Delightful.
Ribbed for her pleasure
For the lad who's an angel in the streets but no devil in the sheets, it's time for you to step it up a notch and think of your woman. Just one thing, don't put it on inside out. Caution: if I were you, I'd hit up the self check-out when buying these. It's worth it though, as they may just give you the edge you need in bed.
You can thank us later.
Flavoured
For those who are hungry for the D. No need to go to BBQ Kings for your post-night out snack, flavoured condoms have it here all for you, with no extra calories.
And if you've seen Juno, you'll know they make your man's junk smell like pie.
Black

Only two kinds of people use these: serious water balloon enthusiasts or guys with A LOT of confidence. Confidence in this case means penis. Word of warning: once you go black you never go back.
Pasante
The people's condoms. When you love sex but it's still six days 'til SAASmas. A trip to the Sandyford or the QMU will have you back in the sack in no time with everyone's last resort, pasante. Don't be surprised nine months down the line if this ends with a birth certificate and a letter of apology.
The Tab condom
Oh God, it's come to this. You've managed to pull in the smoking area outside HIVE and you're both headed home with your heads firmly in the gutter. You hit the bedroom and the magic starts to happen but you're suddenly gripped with fear. You realise all you've got is one of these bad-boys. Desperate times call for desperate measures.
The invisible condom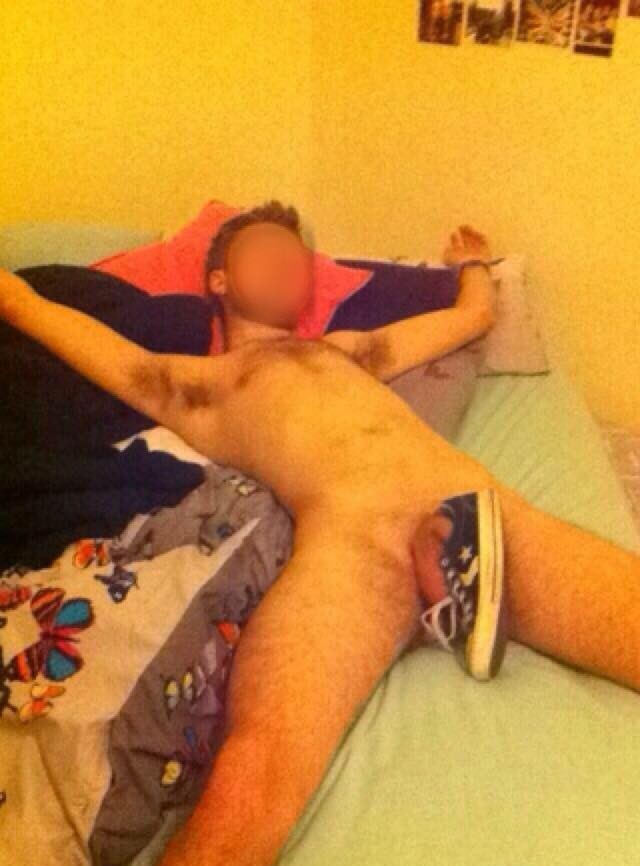 For real risk takers who love to play STD roulette. we have the perfect condom for you. It's practically weightless and invisible to the naked eye. You won't even know it's there. If you have half as good a night as this lad then you know you're doing it right.
Don't be silly, wrap your willy.