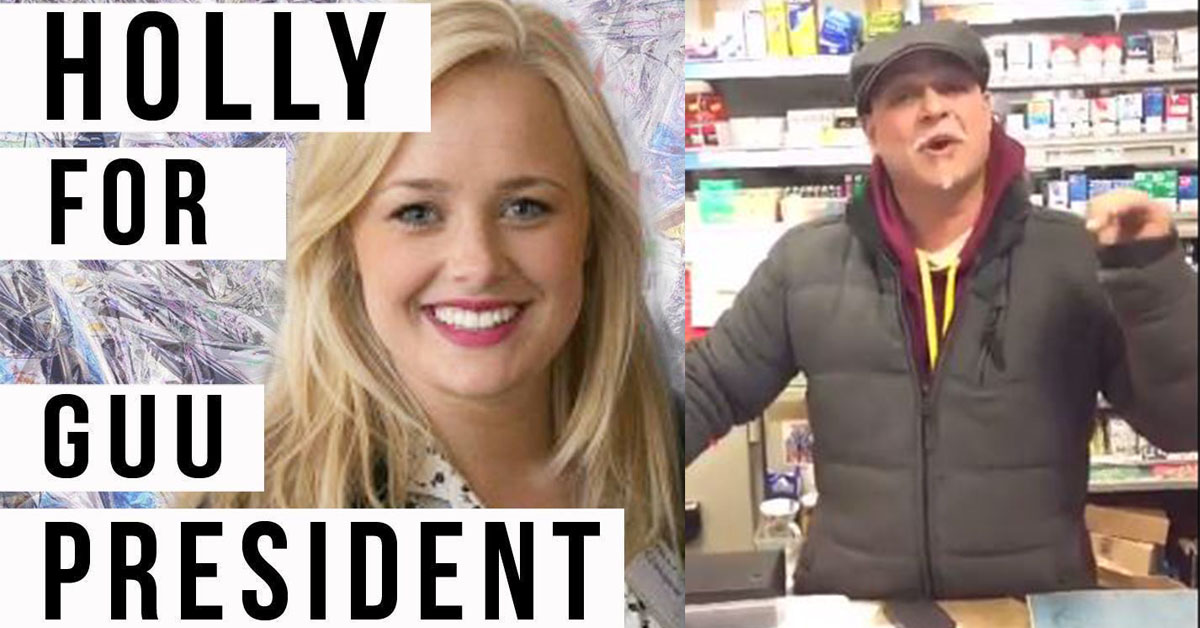 Local legend Mr Rajous backs GUU presidential candidate
West End hero Mr Rajous has openly expressed his backing of Holly Fergusson who is running for Glasgow University Union President.
The local celebrity has featured in a video urging people to vote for Holly, a third year Product Design Engineering student, in the upcoming elections on Thursday 5th March.
Rajous, who gave some valued relationship advice to our readers on Valentines day says of Holly: "She's enthusiastic, she will listen and she will deliver."
The contested position also sees Rory Slater competing, with whom Holly has spent the year on the Union's executive.
Rajous encouraged voters to attend the elections saying a vote was: "One for Mr Rajous and one for Miss Holly.
Who could say no to that face?