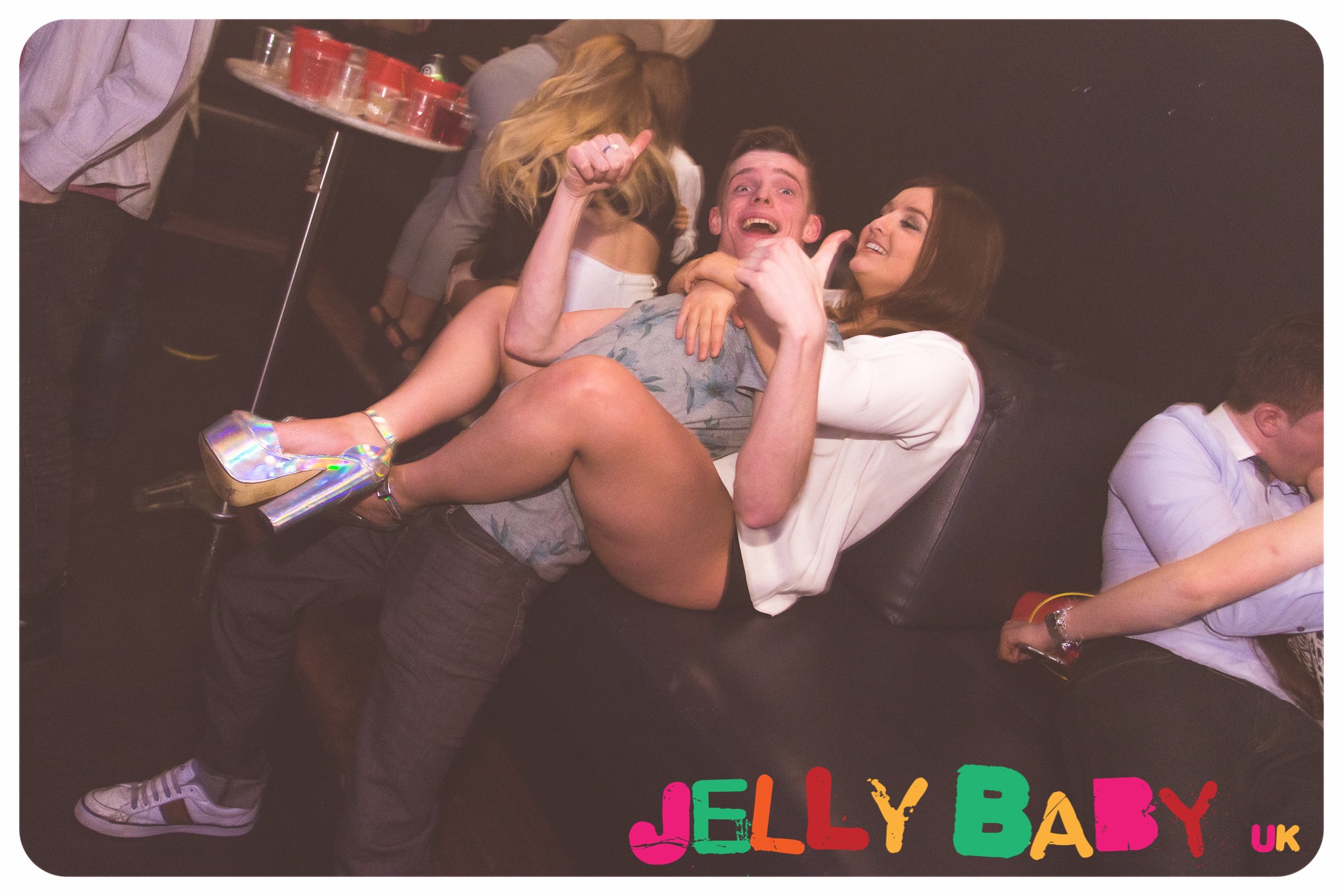 Clubbers of the week
You rowdy lot are back en masse
This week has seen students from all walks of Glasgow hitting the town this week.
As Strathy finishes exams and Glasgow students take advantage of the first two weeks back "not really mattering".
So with those new year's resolutions at this point not entirely abandoned, you can definitely afford to pour about 3,000 calories worth of booze and pakora down your throat in one night.
That Christmas break done you all a service, back on form and more hilarious than ever.
Stunners of the Week
You guys all looked well fit this week, you must've known we'd be watching.
Belle of the Ball
You think it's just a normal photo of a girl pretending to punch her pal.
But then you see him, eyes sparkling in the distance, glinting like the jewels of his tiara.
Celeb Appearance
Took us a second to realise it actually wasn't her. Could be her twin though.
Photobomb of the week
This is the best photobomb we've seen in a while. If they don't know eachother already someone should really introduce them.
They make a great team.
Best Hair
Best hair in Viper we think, the colour is one thing, but it just looks so…pretty.
Most rapidly escalating situation
His back snapped like a twig just after this photo was taken.
Best of the Rest
Her tongue is isnanely wide.
Well, when life gives you lemons.
Yep she definitely just told him she's up the duff.
The T birds but not as cool and they kind of look like a 90s girl band.
Apparently that side boob isn't enough to pull your man away from the allure of his vodka.
The weird thing is, his nipple is under his shirt. Is shirt licking a thing now?