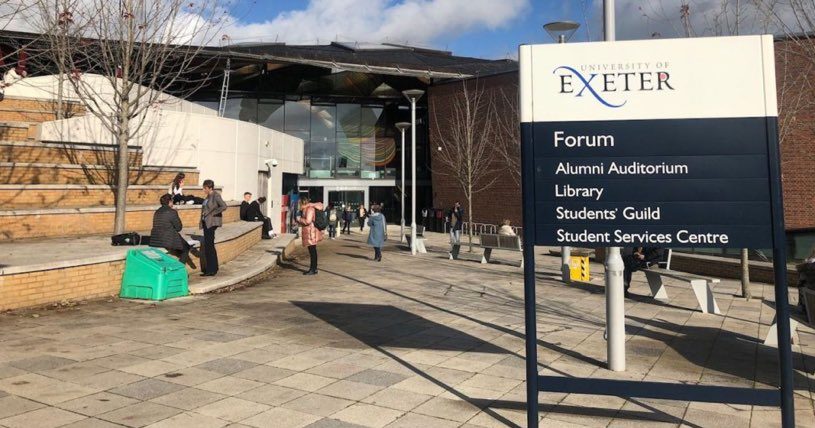 Exeter Law School is to 'move away' from 'white, Eurocentric curriculum'
The decision is part of a wider scheme within the department of Social Sciences and International Studies
The University of Exeter Law School is "to move" from a "white, Eurocentric curriculum".
This decision is part of wider plans affecting Exeter's department of Social Sciences and International Studies, which oversees a number of disciplines including politics, sociology, and philosophy alongside law, The Telegraph reports.
The department has reportedly told academics they must "integrate" these changes in order to broaden "epistemological and ontological horizons".
Proposals for new modules or module adjustments next academic year must be reviewed by  the SSIS Quality and Standards Team, with lecturers being asked to reflect on how they have supported equality and diversity and promoted student participation into their modules. Some lecturers fear that if they fail to show they are 'decolonising' modules, their courses will not get accredited.
Not everyone is in agreement about the move, with one Exeter lecturer arguing that the change is "undermining academic freedom" in "the most profound sense". He has likened the approach to Soviet-style censorship, stating that the UK is supposed to be a "free liberal democracy". The academic has claimed this movement goes against the university's academic freedom policy.
A bill was featured in the Queen's Speech last week proposing to "strengthen freedom of speech and academic freedom". Under tougher legislation, universities in England could now face fines if they fail to protect free speech on campus.
________
An Exeter University spokesperson said: "Guidance from the Quality Assurance Agency asks us to consider the needs of all students — including those studying at different locations, from different cultural/educational backgrounds, with additional learning needs, or with protected characteristics — when we design modules. We are an international organisation with staff and students from around the world, and from a wide range of backgrounds, and it is right this is recognised in our teaching, curriculum content and assessment."
Related stories recommended by this writer:
• Looks in Lockdown: Exam season edition
• It's time to meet who you've crowned Exeter's most eligible bachelorette 2021