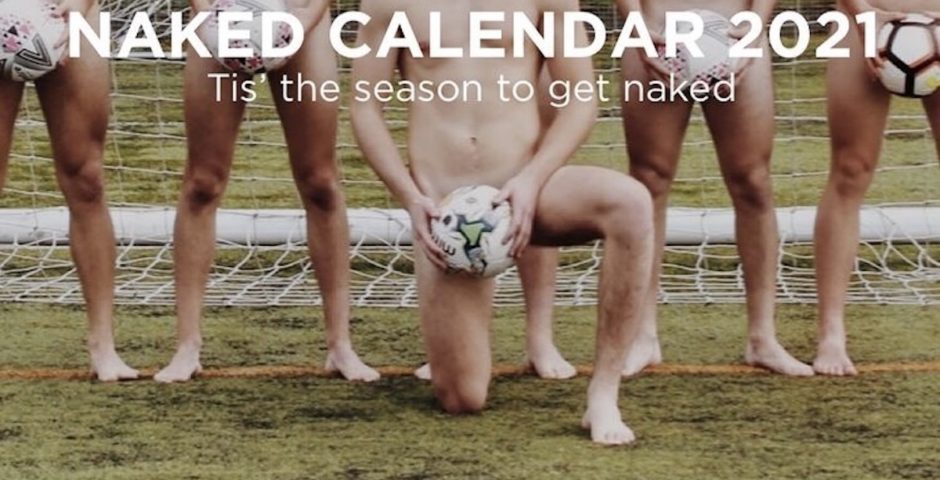 Everything you need to know about Exeter Marrow's naked calendar
Pole fitness and the Exeter Demons have both got involved!
Exeter students have bared all in a 2021 naked calendar as a fundraiser for Exeter Marrow – the student-led branch of the Anthony Nolan charity – which works to save the lives of people with different types of blood cancers.
The Exeter Tab spoke to Exeter Marrow about the cheeky calendar, and why the message behind it is so important.
Katie, Exeter Marrow's publicity secretary, told The Exeter Tab: "We are the student-led branch of the Anthony Nolan charity, who work to find lifesaving stem cell matches for those suffering with blood cancers such as Leukaemia. With someone new being diagnosed with a blood cancer every 14 minutes, getting the word out there is super important!
"You may have heard of the charity from Ashley Cain, ex Love-island star and Footballer. His daughter Azaylia is fighting with a rare and aggressive form of Leukaemia at 12 weeks old. Lots of celebrities have been calling for people to join the register to help people like Azaylia and many others suffering."
Katie spoke to us about Exeter Marrow's fundraiser for this year – the naked calendar – saying: "For Christmas, we gathered Exeter's finest to compile this year's naked calendar! We have features from lots of societies such as Exeter Pole Fitness, and the Exeter Demons, along with some house submissions! Covid-19 definitely has been making it harder for us but we've continued to try and save lives (in a socially distant, safe way).
"Each calendar is £8 and the entirety of our profits are going toward the Anthony Nolan charity. We've also introduced postage for an extra £2 for those who may be isolating and wishing for some cheeky cheer.
"The purpose is to raise money for the charity in a way that also raises awareness between societies and amongst the desired stem-cell donor demographic of fit and healthy 16-30 year olds. Covid has made it slightly hard but as we've been collecting the images for a while over a range of restrictions, so we have lots of fun and varying photos from our volunteers. From households, to photoshopped faux-gatherings and even a Zoom call, we haven't let Covid get in the way of our fundraising!"
Katie said the calendar is "meant to be a great memory for you and your teammates, a funny present to give, and a safe way to fundraise in a rather odd time. It costs £40 to fund a lifesaving stem cell transplant, so with every five calendars sold that's one potential life saved!"
Exeter Marrow is looking for volunteers to join the register fo stem cell donors. Katie discussed the process with us, saying: "The eligibility criteria for joining the register are that you must be: 16-30 years old, above 50kg, and in good health. This is why at Exeter we're working hard to get the word out there as there are lots of people that meet this criteria and this is a five minute process that could potentially save a life one day!
"It's easy to join the register, you just apply using our Exeter link to receive a swab pack in the post. I think we've all got used to swabbing ourselves thanks to multiple Covid scares throughout term, but this process is far less intrusive. You swab your cheeks for roughly a minute then pop it in the post back to Anthony Nolan, free of charge.
"You may be called to donate your stem cells one day and give someone a second chance at life but there is only roughly a one in 800 chance. However, as we are all unique it is important to get as many people on the register as possible as you could be someone's perfect stem cell match!
"The process is just like giving blood so isn't painful or scary and if you are asked to donate your bone marrow the process is said to leave you as sore as a day in the gym does. And of course, most importantly, if you change your mind you can always say no!
"For every lifesaver we sign up, Exeter get a point. We are currently 5th on the leaderboard out of 39 universities and their Marrow Groups.
"As for campaigns, you may have seen our video back in September we made for Blood Cancer Awareness month with the help from clubs such as EURFC, EUAFC, EUTRC and EUHC, aimed towards fit and heathy men who may be willing to save a life.
"Here is the sign up link with all the info anyone wanting to join needs: www.anthonynolan.org/exetermarrow 
"Getting your hands on a calendar is simple and explained on our order form which can be found here."