Locked-Down in Exeter: Making the most of the city
A helpful guide to spending time in Exeter, without university constraints
So, you're back in a very different Exeter to the one that you left behind (if you ever did) and you're pondering the question: What now?
Well, you could make the most of your suddenly cleared schedule by discovering Exeter and it's stunning surroundings – which let's be honest, you probably wouldn't be doing if the likes of Fever or TP were open! In spirit of this, we have compiled a comprehensive guide to lockdown in Exeter which cater to the needs of the adventurers, the socialisers and the loungers.
Take a Trip to the Beach
Beginning with an obvious one, what better way to enjoy the peak of Brit summer than on the beach? It is worth noting that a singular ball or spherical object can provide hours of entertainment.
Alternatively, the sand provides a surprisingly comfortable surface to lay on whilst nursing a hangover from 'chilled drinks' the night before. For those who are anxious about large crowds, there are plenty of alternative beaches to places like Exmouth, such as Sandy Bay or Budleigh Salterton.
Haldon Forest Park
Mix things up on your daily walk by visiting Forestry England's park, home to trails extending from one to four miles and some breathtaking scenery. Each trail is helpfully signposted every couple of metres so the chances of getting lost are, thankfully, low.
The Quay
The elusive nature of the Quay when trying to find it on foot, makes it an excellent destination for a daily walk. Also, Move are selling takeaway cheesy chips to fill that post-night out snack hole in your heart.
Go out for drinks or food (and support local business in the process)
It is common knowledge that locally-run businesses have been hit the hardest by the pandemic. Now that they are beginning to welcome back customers, why not show your support by enjoying an insta-worthy brunch at Pink Moon or sipping on delicious cocktails at Artigiano.
Visit your local beer garden
If we had to choose one thing that we've missed during lockdown, a good beer garden is a strong contender. Make the most of the weather and celebrate the reopening of pubs with a trip to your local with a few friends. The Impy is open people – need I say more?
Explore Dartmoor
Tap into the national park's various trails and discover the unparalleled tranquillity of the great outdoors. There's nothing quite like getting lost amongst the ferns or scaling a questionable rock face to strengthen friendships.
Go for a picnic
There's something about eating bite sized versions of food outdoors that makes you feel that you've got your life together. The Cathedral green is arguably the most picturesque location for a socially distanced catch up over a picnic, and an afternoon here is an afternoon very well spent.
Please, however, remember to clear any waste produced by such activities, because littering is a clear sign of not having your life together.
Visit Spitchwick
Also within the Dartmoor national park, Spitchwick offers a unique location for a picnic and, if you are brave enough, a spot of cliff jumping.
Fake Graduation
Fake it 'till you make it! Get crafty and inventive with makeshift mortar boards and crack open the prosecco. Although the ceremony might not be the real deal, the hard work most certainly was.
Sort out the garden
We all know the small print in the contract demands it, we can't ignore it any longer. Get some gloves on and start battling those four- foot weeds and that overgrown shrubbery.
Footgolf on the Exe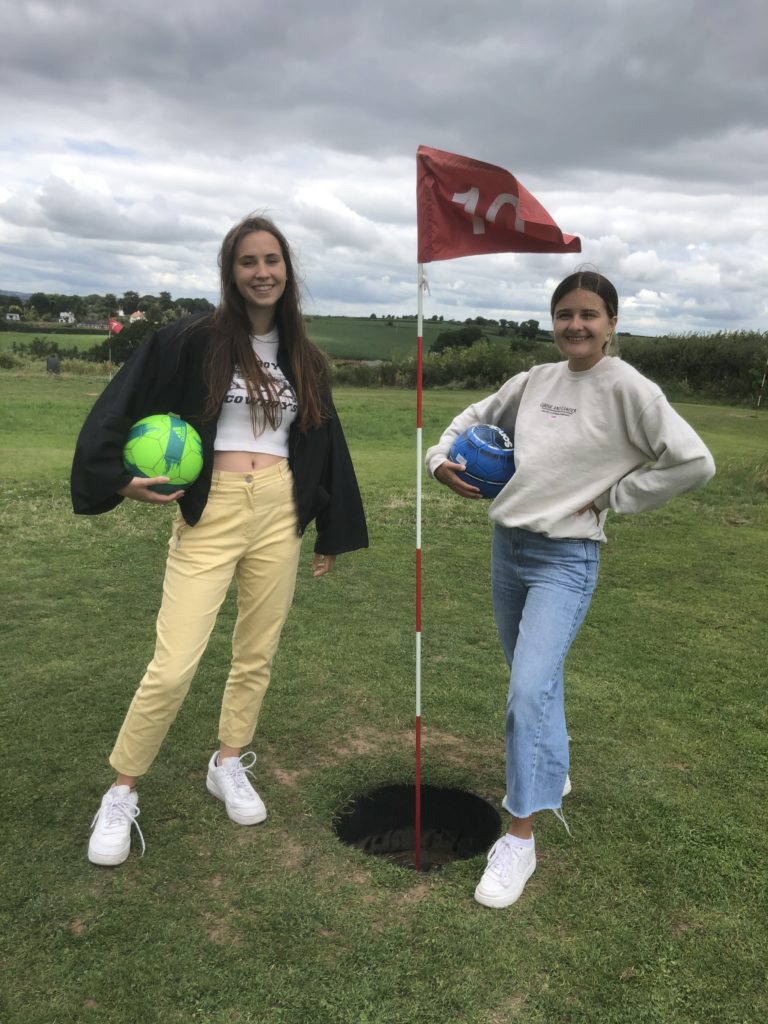 Kill a couple of hours by attempting a game that is exactly what it sounds like. If you actually want to give yourself a fair chance, here's some advice: check the wind speed before you leave.
Go through the post
Can you imagine not having to step over various pieces of paper scattered below your front door? Bliss.
Also, it's worth noting that most envelopes have a return to sender address on their back and a simple 'no longer lives here' will put an end to the piles of envelopes addressed to tenants from five years prior.
Visit Salcombe
If you have your car with you in Exeter, or are lucky enough to be in the company of someone who has a car, a trip to Salcombe is almost compulsory.
With beautiful blue waters surrounding a stunning coastline, Salcombe gives you that feeling of being abroad, when really, you're just in Devon. You'd be a fool not to take the chance to visit this quaint seaside spot, just an hour and a half's drive away from Exeter.
Related stories recommended by this writer:
• Students are fully freaking out at the idea of uni lectures being online next year
• Listen up, this is how you could get a refund for online teaching during lockdown
• Sheffield students return back to their halls to find missing items and rooms wrecked