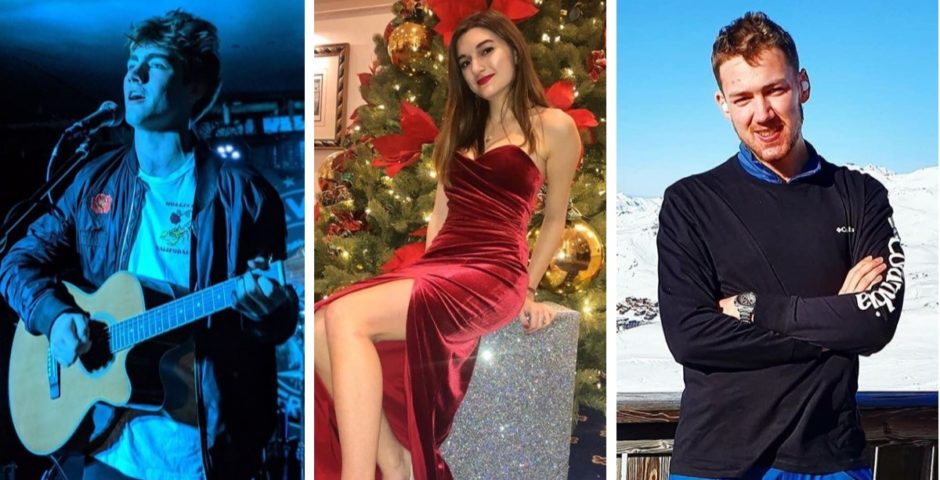 A Rameoke star or a dangerous kayak driver? Vote for Exeter's BNOC 2020: Round Three
Any familiar faces? Vote for them now!
The search to find Exeter's biggest BNOC of 2020 is well and truly on. The third batch of BNOC wannabes are here, and they need your votes to win the title money can't buy.
Becky Connolly, English, First Year
"Well, it's either for constantly entering Rameoke pissed or for having the most distinctive cackle on campus.
"My friend Maddy says it's because I am a legend."
Toby Jones, Maths, Third Year

I don't think anyone has ever just referred to me by my first name, it's always Toby Jones, no clue why but that's probably how you know me.
"If I don't win for being known so formally, I should win for being the bloke who hit a cyclist riding down Forum Hill in a kayak during Freshers week.
"Either way I'm a living meme and being BNOC of the year will only add to that."
Kiyani Shah, Economics, Second Year

"My mum's reaction: "If you're a 'bee-noc', why haven't you got a bloody boyfriend … how many people at uni? How have you not found just one boy that likes you?"
"Thanks mum. Also I'm the brown one."
Louis San Antonio, Neuroscience, Second Year
"I think I should win because I can down a bottle of wine in less than 10 seconds which is probably longer than the time I actually spent in uni this year.
"If I were to win, I'll beat my personal record."
Harry Mason, Drama, Second Year
"If you've participated in my Netflix tournament, you're morally obliged to vote for me."
Alex Knapp, Computer Science, Second Year
"I guess I should win as I've spent the past two years being referred to as 'Mr ExeHonestly/ExeFess" by literally every person I meet. One day I even became friends with a whole new group of people who purely knew me through my online 'adventures' (I did not know any of them previously).