Petition started to change name of Exeter's Blackboy Road
It currently has almost 1,700 signatures
A petition has been started to change the name of Blackboy Road in Exeter, prompting Exeter historian Dr Todd Gary to look into the meaning behind the name.
Started by Tom Feest, the petition has so far amassed over 1,690 signatures, with supporters arguing that the street name is "insensitive and ignorant." Situated at the end of Pennsylvania Road and is one of the roads leading out of the city, it is a crucial part of Exeter.
Although it is not 100 per cent clear what the street name's origins are, it is commonly believed to have stemmed from the reign of Charles II in 1660. An inn situated on this street is said to be the meeting place for the Royalists planning to overthrow Oliver Crowell. As a result, the inn was named after the king, using the recorded nickname Blackboy, given to him by his mother due to his dark complexion.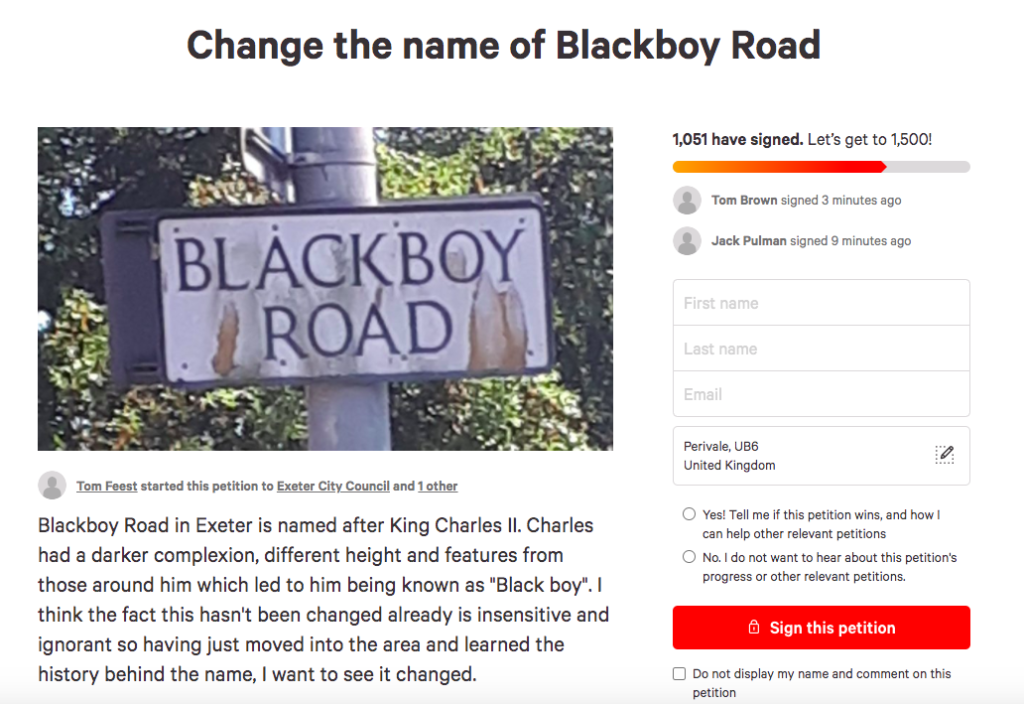 However, speaking to DevonLive, Exeter historian Dr Gray said: "There is a very uncertain history when it comes to the origin of Blackboy Road." Despite the Charles II theory, Dr Gray cannot find any evidence of an inn with this name. In fact, it seems the association could have been formed after the road was renamed Bath Road in 1868, and objections from locals changed it back to its original.
This week, the petition calling for the change has been shared on social media, urging those who find the street name uncomfortable to sign. Tom Feest, who first started the petition, writes in the Change.Org description: "It's 2020 and we still have a road named after a racist nickname given to one of our monarchs."
Please sign the petition and get this racist road name in Exeter changed! 🖤 Exeter city council: Change the name of Blackboy Road – Sign the Petition! https://t.co/j0jX5yy7LU via @UKChange –

— Hannah Jayne Walker (@hannahjwalkerxx) June 3, 2020
However, the request will only be taken forward to Exeter City Council if it meets certain requirements, such as the consultation of all affected property owners and it has a legitimate reason for change. After being presented to the Council, a City Council spokesperson stated: "The petition will then be considered in accordance with the Councils petition scheme."
A counter-petition has also been created, which currently has 900 signatures.
Sign the petition to change the street name here
Recommended articles:
• 'Why's everyone doing this BLM crap?': Exeter investigates student's Insta story
• Exeter student apologises after racist Facebook comments were exposed
• We asked your uni what it's actually doing to fight racism, beyond a statement