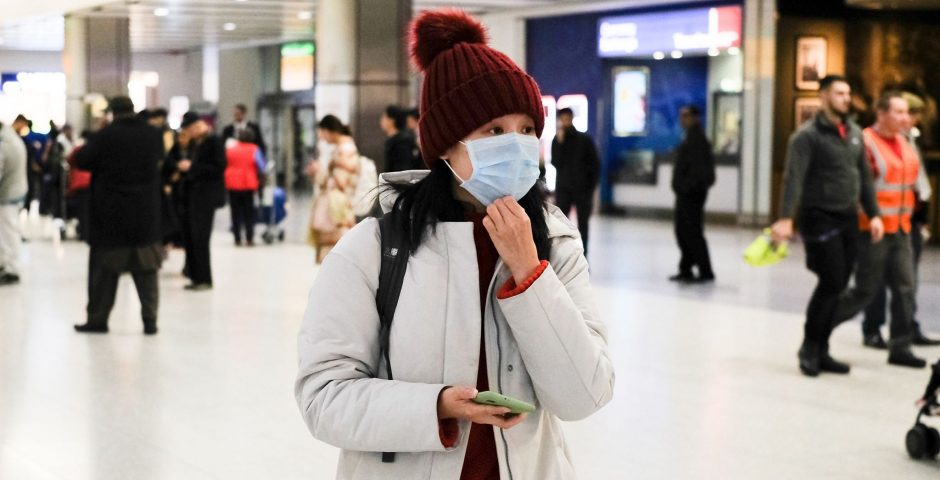 Exeter University denies rumours of student contracting coronavirus
'We are not aware of anyone from the University having travelled to Wuhan City'
The University of Exeter have denied rumours that a student has contracted coronavirus after travelling back from Wuhan City.
There were reports of the deadly disease reaching campus after posts were circulated on social media claiming that a student had become infected upon returning from Wuhan City in China, where the virus is most rife.
A spokesperson for the University told The Exeter Tab: "There are currently no reported cases of the coronavirus in the UK, and we are not aware of anyone from the University either having been in or having travelled to Wuhan City or the Hubei Province."
They added: "An email was sent to all students and staff at the University on Friday with an update as well as travel advice, and guidance on what to do if you have any concerns.
"We are continuing to monitor the situation and will contact students again should the situation change."
One of the posts shared on Instagram read: "Please note that there is someone from Wuhan City and just came back to Exeter.
"He/She is a master student (majoring in Business), currently living in King Fisher and felt unwell.
Everyone, please wear a facemask start from tomorrow."
The University have confirmed that "there is absolutely no truth in the post."
They issued a statement last week offering advice for students who have concerns about the Novel Coronavirus.
They outlined the symptoms, stating "common signs of infection include respiratory symptoms, cough, shortness of breath and breathing difficulties – with or without fever", and encouraged students to maintain good hygiene practices, including "frequently cleaning hands by using alcohol-based hand rub or soap and water" and "covering the mouth and nose when coughing and sneezing, either with flexed elbow or tissue".
They urge any students intending to travel to Hubei Province to inform them, in order that they can provide them with support to prevent the risk of infection.
They have assured students that "the University has established a cross services team to ensure any risks or impacts to students and colleagues are identified" and to ensure both "students and colleagues can access advice and support, should they need it."
This comes after an Edinburgh University student was tested for the respiratory disease, and Cambridge students were warned that students from Wuhan City had visited the university earlier this month.
On Tuesday, Health Secretary Matt Hancock stated that there is an "increased likelihood" of cases being confirmed in the UK.
The death toll has now risen to 81. Wuhan and surrounding cities have been placed on lockdown.
Related stories recommended by this writer:
• Lancaster University issues statement on coronavirus risk
• Netflix releases 'Pandemic' docuseries just as coronavirus breakout spreads
• Universities issue warning over travel to China following coronavirus outbreak