Exeter has raised more money for Movember than any other uni: Marvel at their tashes
The University of Exeter, comprised of 34 teams and over 350 individuals, has raised over £35,000 for Movember. It has beat its target by more than £15,000 and rising almost by the second.
Movember is an event that happens every year in which men all across the world try to grow moustaches to raise awareness and money for men's health issues, such as testicular cancer, prostate cancer and suicide. Due to the stigma surrounding men's mental health in particular, with suicide being the biggest killer of men under 45, this foundation plays a vital role in drawing attention to it and help men's awareness of how they can get help when needed.
At Exeter, many guys joined in with the moustache growing or shaving heads, such as Zein Jallad, Exeter's Movember ambassador, who went to the extreme by saying he would tattoo a moustache on his bum if over £20,000 was raised.
However it was the sports societies that dominated the fundraising. They raised the most money across the whole uni, so here are just a few of the clubs willing to share their wonderful moustaches.
Rugby
Total raised: £4,098
EURFC has clearly done an incredible job raising money for this worthy cause. This included a shave off at the beginning of November, providing a clean slate to kickstart the moustache-growing.
Throughout the month, social media has been at the centre of the society's fundraising, with members sharing their own stories online to promote awareness. As well as this, the newly implemented welfare officers are working on workshops for next term off the back of Movember, to keep raising awareness for men's health and erase the stigma around the issue.
Also, there is even talk of a naked calendar in the near future? Get excited guys and watch this space.
Football
Total raised: £3,318
Alongside the moustaches, Exeter's Football club increased the prices of jugs at the infamous Wednesday TP socials by £2 – an ingenious way to raise a large amount of money.
Basketball
Total raised: £2,273
Basketball not only had some guys shave their heads, a few even enlisted another form of hair removal to fundraise – getting their legs waxed!
As well as this, £5 from all sign ups was donated, and they held a 3v3 basketball tournament.
Hockey
Total raised: More than £8,200 – This staggering amount is a total of at least 5 Hockey teams all trying to out-donate one another. Top money raisers are the 4s (£2,935) and the 2s (£2,248).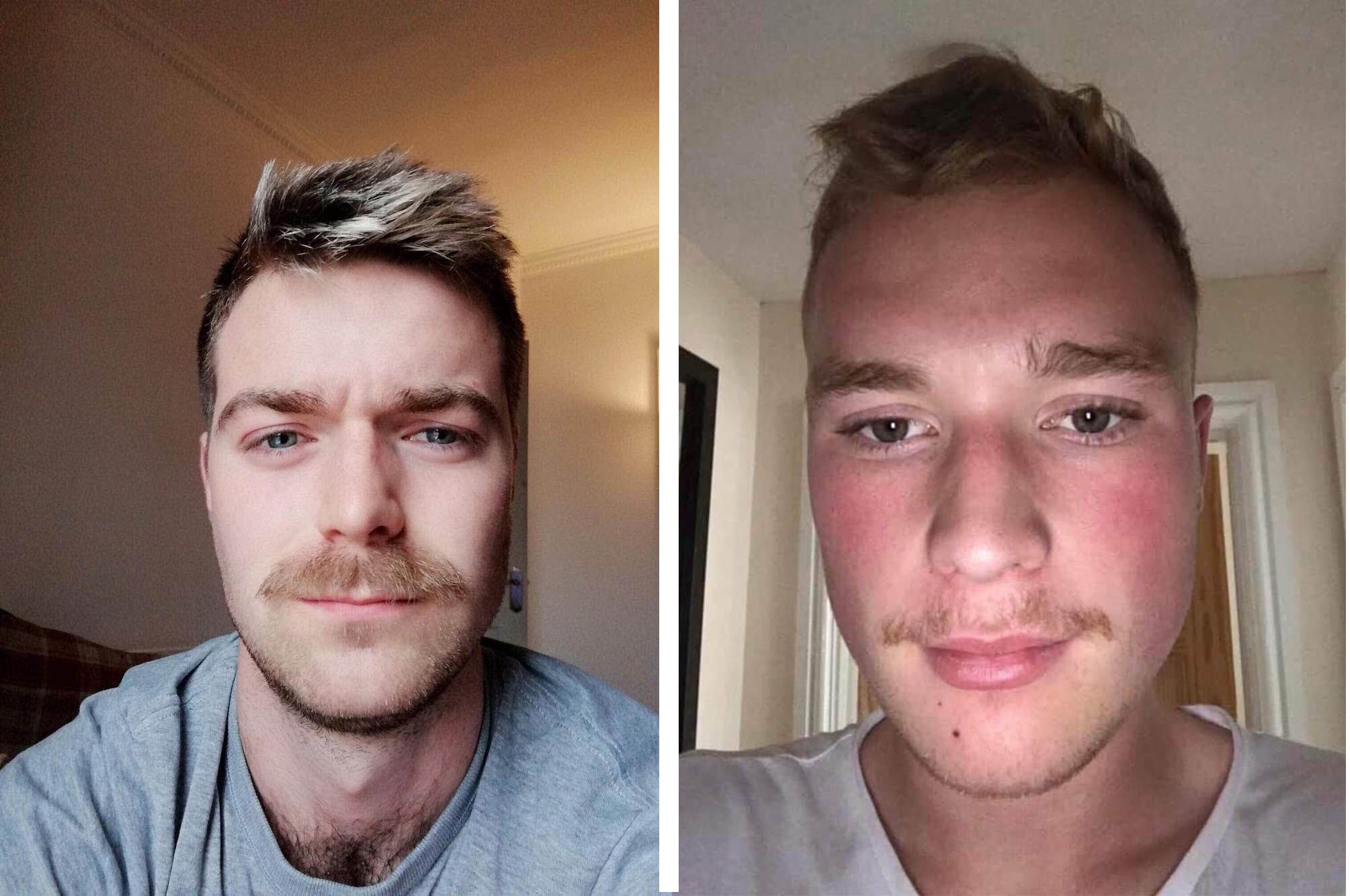 Not only has Hockey as a society raised the most money on campus, but, as was made extremely clear, the club has raised almost 3 times as much as the entirety of Loughborough Uni! #bleedgreen
American Football
Total raised: £115
Besides the facial hair, American Football has been increasing the prices of social tickets, and donating the extra cash to the cause.
Two brave freshers even went for the big shave!
And last but not least, even the ladies are helping out!
Ladies Cricket
Total raised: £483
The club made a huge effort for Movember, starting with a £5 donation from every fresher that joined. Then in the 'Move for Mo' campaign, they completed 100km in an hour on the bike and rowing machine in the middle of the Forum. The club also played a key role in the Mo-Sista Varsity – it was the only club to put forward 2 teams!
How could we top this inspiring fundraising effort next year?
If you would like to donate to this amazing cause, check out the University of Exeter's Movember page!